Published: 11:03 Wednesday - July 13, 2016
When traveling to new place, you should not miss the best food to understand more about food culture. So, visiting Hung Yen, you not only explore the beautiful landscapes here but also enjoy the local food.
Longan and lotus seed soup is a quintessential combination of flavor between heaven and earth, the sweet fragrance of longan together with tasty flavor of lotus seeds, which creates a distinct flavor.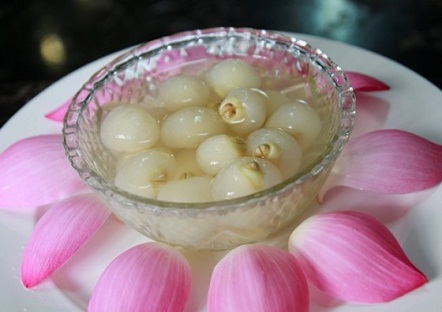 Referring to Pho Hien cuisine, people often talk about Pho Hien eel noodle. The noodle is like either a precious tonic remedy for health or a lively art picture with colors of noodle, eel, eggs, onions, etc. Gourmets will be convinced by its charming noodle water.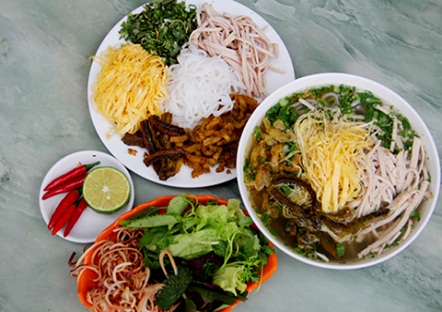 Furthermore, Tieu Quan grilled chicken (Khoai Chau) is another delicious food of Hung Yen. The combination among the fatty of chicken, the good smell of pepper, the sweet of egg and the specific smell of the grilled dish creates an attractive dish. Besides, another Hung Yen specialty is Dong Tao chicken. Visitors will never forget delicious taste of chicken when it is steamed or fried.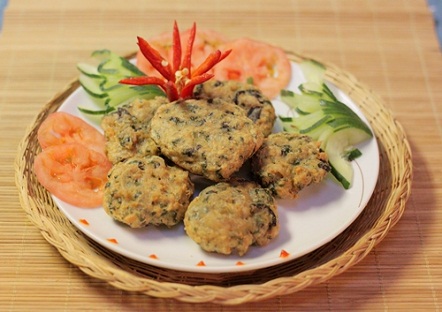 On the other hand, people cannot talk about Hung Yen cuisine without talking about Phung Cong rice cake (Van Giang). Although Phung Cong rice cake is steamed, its color still remains green. When visitors enjoy the cake, they can hardly forget delicious and tasty taste of Phung Cong rice cake.
Coming to Hung Yen, visitors can not only enjoy themselves in the fresh air of longan land, but they also enjoy delicious cuisine of Hung Yen inhabitants. Welcome you to Hung Yen once, you will surely remember Hung Yen cuisine forever.