Published: 13:47 Tuesday - July 12, 2016
Hoang Cong Chat is a hero and one of the well-known leader in Son Nam from 1739. People in Dien Bien built temple to worship Hoang Cong Chat to remember his merits. Every year, Hoang Cong Chat Temple festival is held on 24 - 25th day of the 2nd Lunar Month Ban Phu Citadel, Noong Het commune.
The Ban Phu Citadel was built between 1758 and 1762 by Hoang Cong Toan, the son of Hoang Cong Chat, who led local people in the movement to protect the northwestern villages from the occupation of the Phe invaders from China in the 18th  century.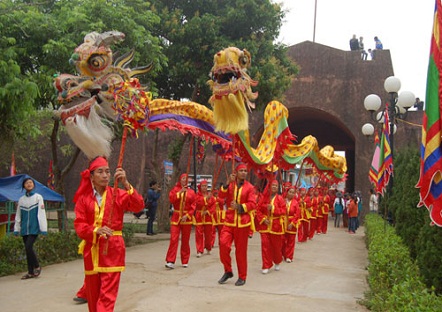 The Ban Phu Citadel – Hoach Cong Chat Temple, which was twice recognized as a national historical and culture relic site in 1981 and 1994, has not only become an important cultural and spiritual destination for ethnic minorities in Dien Bien province but also an attraction for Vietnamese and foreign tourists.
The festival is the largest festival in Dien Bien province, features a wide range of cultural, artistic and sports activities, including a palanquin procession, incense offering, art performances and a show of traditional costumes of local ethnic groups, including Thai, H'Mong, Kho Mu, Lu and Lao.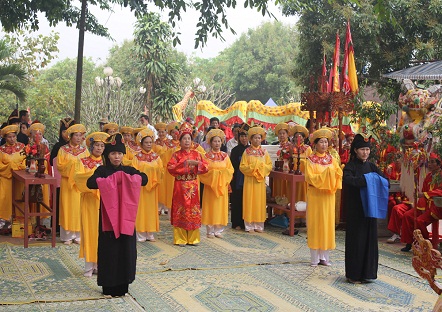 Twenty-five amateur arts troupes across Dien Bien will also bring to the festival performances deeply imbued with their ethnic groups' identities. Many folk games and a cooking contest are also held during the two-day event. 
Visitors to the two-day event can witness traditional rituals such as a palanquin procession and the worship of Hoang Cong Chat, and join in folk games like tug-of-war, throwing "con" (sacred balls) through a ring, and pushing canes.