Published: 10:28 Tuesday - January 26, 2016
Tet is the greatest and most important celebration of Vietnam and it is also the occasion that all of Vietnamese have a chance to review all what happened in the past year. There are many important events taking place on the first three days of Lunar New Year.
Before Tet, there are many flowers and goods sold in the markets and on the street sides. The markets and streets are so crowded and busy as many people are preparing for the new year. Lunar New Year takes place on the first day of January followed by lunar calendar. On the days nearing to Tet holiday, Vietnamese people will go to market to buy peach blossom or yellow apricot blossom, kumquat trees pr orange trees to decorate in their house. These trees make the house more beautiful and bring the sign of Spring to the house. Besides it, everyone also prepares to make Chung cake or Tet cake which is the special and traditional dish on Vietnamese Tet holiday. The Chung cakes are cooked by the fire stove for 5 - 6 hours. Then it will be displayed on the Vietnamese altar.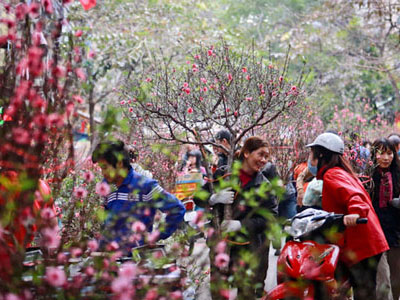 New Year's Eve is the moment that everyone looks forward to count down for new year. It is the moment of moving from the old year to new year. When the firework is displayed on the sky, it is the sign of new year coming. At that time, everyone gives each other best wishes on New Year and lucky money to elders and children. Besides it, the first comer (nguoi xong dat) plays a very important role on New Year. He is the first person to come your house on New Year and it is said that if the age of this person is matched with the host, he will bring luck and wealth to the family in entire year. Therefore, the first comer is often chosen carefully and no one will visit your home on the first day of New Year unless they are invited.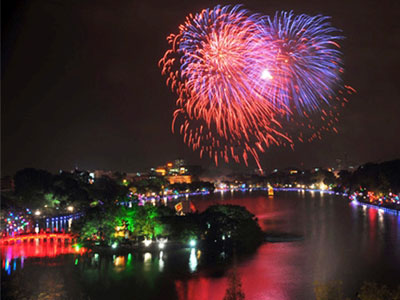 During three first days of Lunar New Year, there are many event happening to greet New Year. On the first day of New Year, Vietnamese often go to visit their parents as well as to give them best wishes and lucky money on new year to wish them a lucky, healthy and wealthy year. Also, they will have a meal with full of traditional foods on Tet holiday including square cake, Vietnamese sausage, pickled onion, boiled chicken, candied fruits, etc. After that, they will go to visit their relatives to give them best wishes on new year. The atmosphere is very happy, warm and merry on these days. Everyone meets each other and deliver to each other best wishes and talks about a lot of things.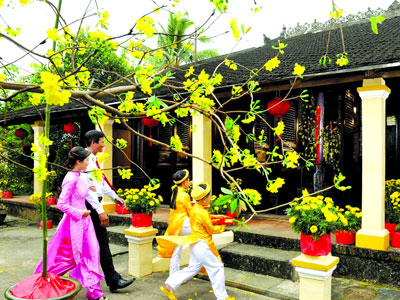 On the second day of new year, Vietnamese people will spend time greeting relatives and friends to their family. They will prepare a hearty meal and everyone will gather together to talk about good things in new year. The meals on Tet holiday is the tradition of Vietnamese culture, it reflects the union and hospitality of Vietnamese. When you go to visit any Vietnamese family on Tet holiday, you definitely will be enjoyed traditional foods on Tet, it is the Vietnamese culture.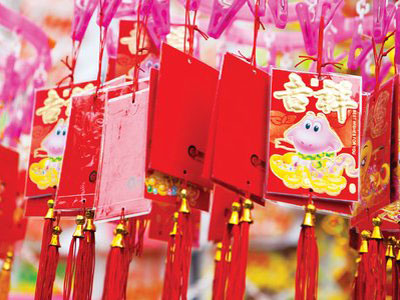 On the third day of Tet, Vietnamese people go to visit their teachers and friends. It is the custom to happen every year. It is the time for them to visit their old teachers and friends or organize to have a class meeting on Tet holiday. In addition, they also can travel to somewhere with their family or friends. Usually, Vietnamese often go to visit pagodas to wish for luck and health of their relatives.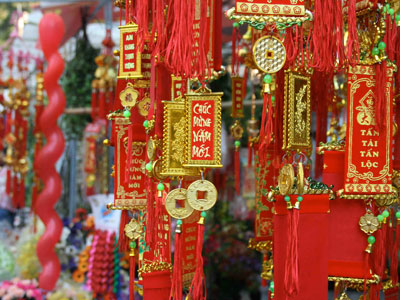 Especially, Vietnam is a country with the deep respect on politeness and reason, so the altar on the Tet days is often prepared carefully on Tet holiday. During three days of new year, Vietnamese people always keep the incense fired and have the offerings to worship their ancestors everyday. On the altar, there is a five-fruit tray with five types of fruit to honor the ancestors.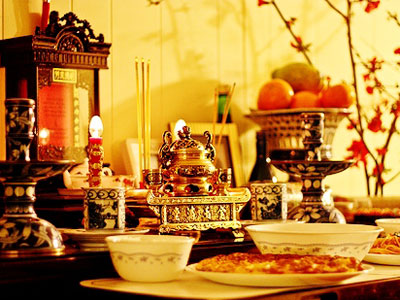 Vietnamese Lunar New Year is the most important festival during the year and it is also the time for everyone to recall and know more about the culture and custom of the country. If you are a foreigner, let's enjoy Tet in Vietnam once, you will love the country more and find the complete distinction of the country from others in the world.