Published: 11:54 Tuesday - February 02, 2016
Tet is the most important and greatest occasion in whole year of Vietnamese. Therefore, it is looked forward by all of the Vietnamese. On the days of Tet holiday, there are a lot of flowers and goods which are sold in the markets and on the street sides.
If you have a chance to go to visit Vietnam, do not miss your chance to enjoy special Tet holiday and feel the beauty of the country on these days. First of all, you will admire so many flowers in different types displayed on the street sides. The most colorful and attractive flowers are peach blossoms and golden apricot blossoms as these are traditional and featured flowers on Tet holiday. When you go to visit each of the Vietnamese families, you will find that peach blossoms and golden apricot blossoms are displayed in the house. It makes the house more beautiful and colorful.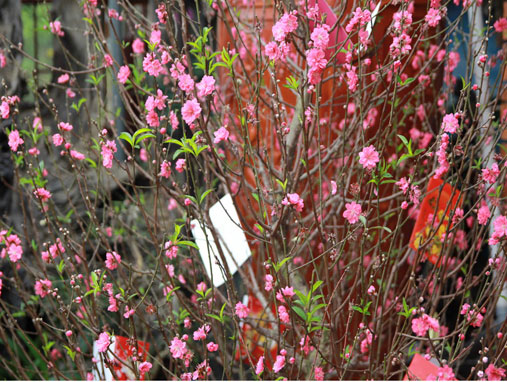 Secondly, you can see that there are many traditional cakes on Tet holiday and two most famous and special cakes for Tet holiday are Square cake and Tet cake. These are special cakes on Tet holiday and it is also the must-contain dishes on Tet holiday. To make your trip more interesting, you can enjoy making Chung cake with the peasants. To make a chung cake, you need to have following ingredients: glutinous rice, mung beans, fatty pork, onions, etc, then we will wrap the cake with dong leaves or banana leaves and finally the cake is tied with the bamboo stick to shape the cake. It is very interesting and attractive.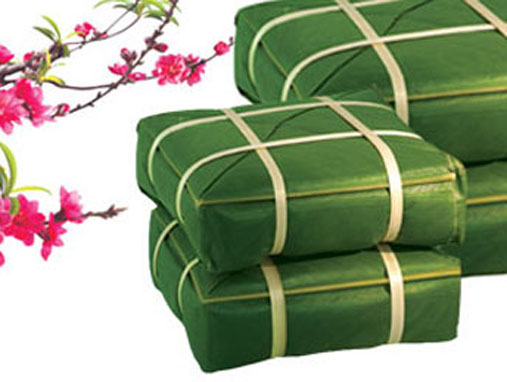 Tet is the special and wonderful time for Vietnamese to honor the ancestors and embody the respect to their ancestors. So, on Tet holiday, Vietnamese often go to pagodas to give the offerings to their ancestors and wish for luck and happiness in new year. The most favourite and popular pagodas that attract a lot of tourists each year including Huong Pagoda and Bai Dinh Pagoda. These are ideal pagodas to implement the respect to the ancestors.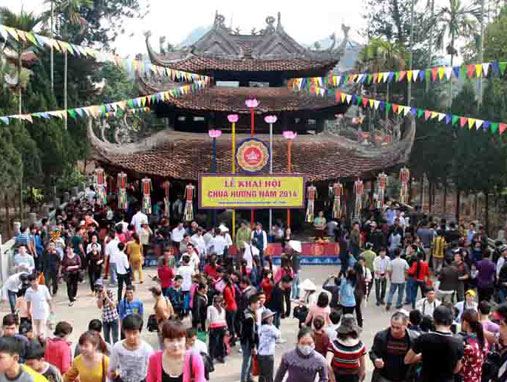 Vietnam is a country with rich and various culture and it is very interesting to visit and experience the hidden charm of the country, especially on Tet holiday, the hidden charm of the country will be displayed clearly and deeply on the great festivals such as Tet holiday. Let's come and enjoy it.