Published: 15:59 Tuesday - February 23, 2016
Regarded as the cradles of Vietnam civilization and bring itself a lot of culture and tradition of Vietnam, Bac Ninh is one of the special and wonderful place to travel and discover the specilaty of Vietnam.
Bac Ninh is located in the lowlands and hills of North Vietnam. It is also a province with a lot of feature in culture and custom. Recalling Bac Ninh, everyone knows the traditional and unique folk-song Quan Ho. It is one of the attractions in Bac Ninh and which is one of the traditional songs of Vietnam. Coming here, tourists and especially foreign tourists who are very interested in enjoying the folk-song Quan Ho. There are sisters and brothers in traditional clothes of Quan Ho performing famous songs in sweet and gentle voice attracting the interest of all audiences. Getting to know more about the tradition of Vietnam will make you understand more about the culture and specialty of the country.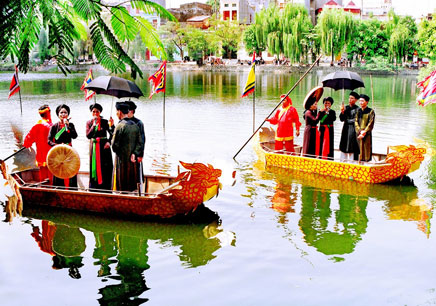 Visiting Bac Ninh, tourists will not only take the chance to enjoy the folk-song Quan Ho but also enjoy the opportunity to visit and discover a lot of stunning and famous pagodas and temples in this province. The province is the homeland of many well-known pagodas such as But Thap pagoda, Dau pagoda, Duc La pagoda and Phat Tich pagoda. These are famous pagodas in Vietnam and in the world as well.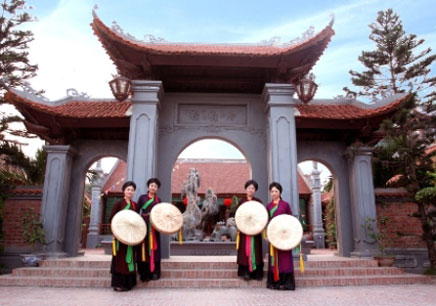 But Thap pagoda is situated on the dike of Duong River, Thuan Thanh District, Bac Ninh province. The pagoda was built following the architecture of "Noi Cong Ngoai Quoc" including 10 building spread over 100 meters, from the three - entrance to the bell- tower and back house. But Thap is a famous pagoda in Vietnam and Bac Ninh province as well. Ton Duc and Bao Nghiem are two 3 meter towers in But Thap pagoda making of white rock symbolizing the majestic beauty of the pagoda.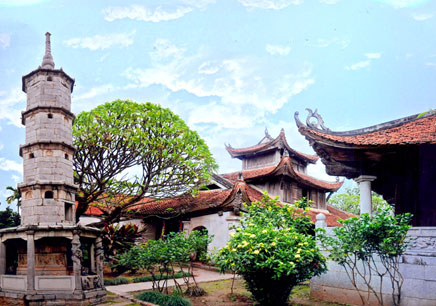 Dau pagoda, also known as Dien Ung, is another beautiful pagoda in Bac Ninh. The pagoda is located in Thuan Thanh District, Bac Ninh province and  it was built in the third century. There is a three-storey tower in the pagoda's yard called Hoa Phong. In the tower, a large bell produced during the Canh Thinh Dynasty is displayed. Dau pagoda is the most ancient Buddhist center in Vietnam and it usually attracts a lot of worshippers coming here each year.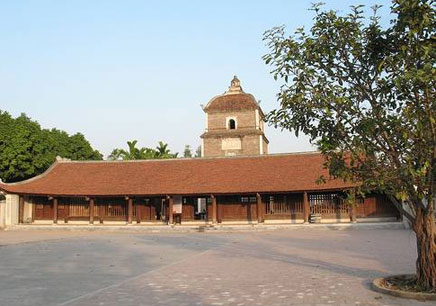 Do temple is a temple which is famous for its special and unique architecture demonstrating via the verses:
The architecture of the Do Temple is maverlous
Worthy to the thousand-year-old history of Thang Long
Dau Temple is located in Dinh Bang village, Tien Son District, Bac Ninh province. The temple was established to commemorate the 8 Kings of Ly Dynasty including: Ly Cong Uan, Ly Thai To, Ly Thai Tong, Ly Nhan Tong, Ly Than Tong, Ly Cao Tong and Ly Hue Tong. At the front of the temple, there is a pond to keep wood from drying out the feel. Besides it, when tourists go to visit Dau Temple, you will enjoy the chance to visit Dinh Bang village.  Dinh Bang village is the birthplace of the King Ly Cong Uan and it is also famous for Lim wood - a kind of wood used to build temples in Bac Ninh.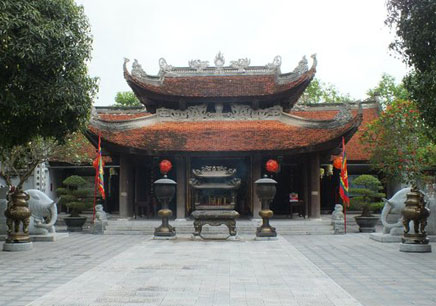 Phat Tich is another famous pagoda in Bac Ninh province located in Mount Phat Tich, in Phuong Hoang Commune, Bac Ninh province. The pagoda was built between the 7th and 10th century and underwent several transformations throughout the years. The statue of Lord Buddha is one of the remains in the pagoda.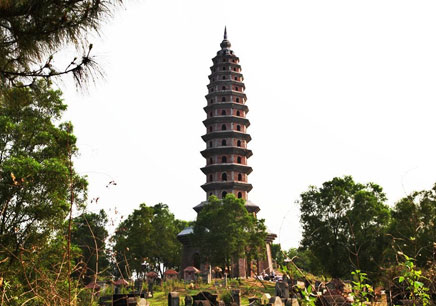 In addition, it will be very regretful if you miss to visit Viem Xa village - the original birthplace of Quan Ho folk song. Coming here, tourists also can go to visit Vua Ba temple where Duc Vua Ba, the creator of Quan Ho is worshipped. Tourists will get to know more about the origin of Quan Ho and even learn to sing the special song from residents in Viem Xa village. It will be a very special and unforgettable experience. Let's come here to enjoy wonderful performances and learn more about the special culture of Vietnam.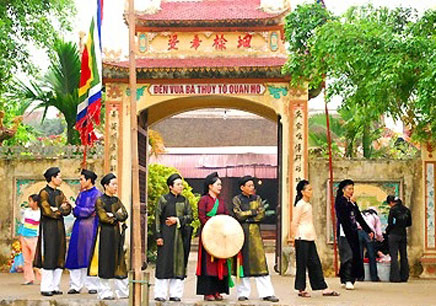 Last but not least, Bac Ninh also attracts visitors with pottery and ceramic products which are originated in Phu Lang village. On the trip to Bac Ninh, you should not miss the chance to visit the pottery village - Phu Lang village. There are many beautiful products created by residents that tourists can buy for gift in the village. Especially, tourists can learn to make pottery products themselves and make it as the meaningful presents for their family and friends.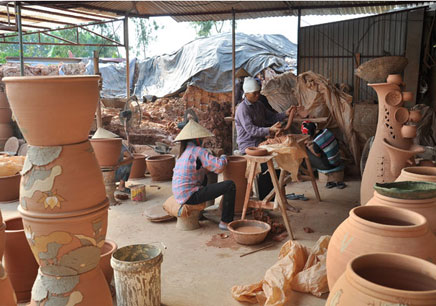 Let's come to Bac Ninh when you have chance and do not forget to visit must-see places in the province. Bac Ninh is one of the special provinces in Vietnam with a lot of culture and tradition in Vietnam.