Published: 11:37 Tuesday - February 16, 2016
Vietnam is really a country with a rich and various tradition and culture. Foreigners come to Vietnam who are attracted by the special and unique culture of the country. Taking a deep study on the culture of the country will let us know more about the specialty as well as culture of Vietnamese.
To get to study on the culture of Vietnam, we will take a look at the traditional singings of Vietnamese. Some traditional songs that can be listed such as: Cheo singing, Cai Luong singing, Tuong singing. These are very unique and traditional culture of Vietnam.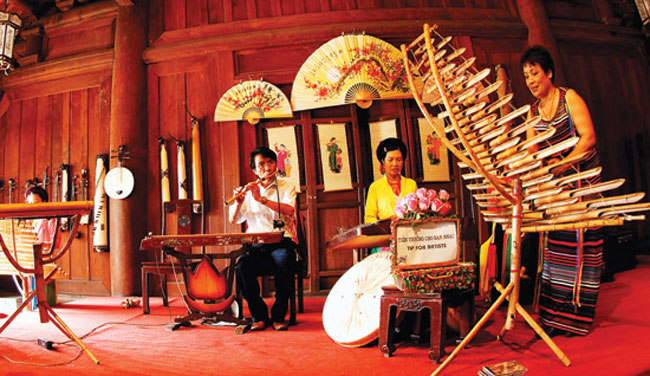 Tuong singing is considered the most ancient and traditional singing in Vietnam. Tuong or Hat Boi is a kind of drama of the traditional theater in the South. It has been existing in Vietnam over five hundred years and always attracts a lot of interest from Vietnamese. Tuong singing is one of the most difficult type of traditional songs to sing in Vietnam. The actors performing Tuong singing have to pay much attention to gestures, postures and speeches. The characters have to forget their real life to join the play with a real situation. Besides it, clothes, costumes and making up also contribute to illustrate the role of each character of the play.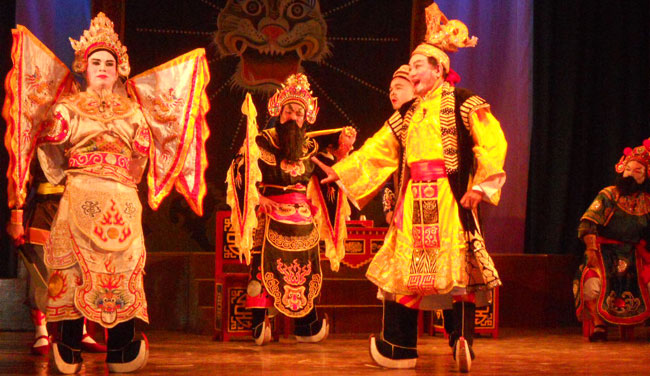 In fact, when we look at the costumes and how the characters are made up, we can guess the personality and social class of the characters in the play. Tuong play is often divided into stages, each stage contains some characters and it focuses on some circumstance. Three most famous and popular Tuong styles are: Tuong of Hue Royal Palace, Tuong of Quang Nam and Tuong of Binh Dinh. We can list some most well-known Tuong plays such as: Sơn Hậu, Tam nữ đồ vương, Diễn Võ Đình, Ngoại tổ dâng đầu, Phụng Nghi Đình, Đào Phi Phụng, Lý Thiên Luông, Trần Quốc Toản.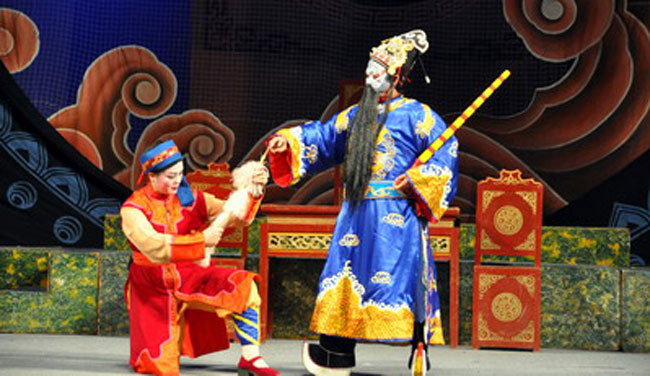 Another type of Vietnamese traditional song should be Cheo opera. The sounds and languages of Cheo Opera or popular opera are very charming and gentle. Cheo opera is the combination of costumes, gestures and musical instruments. It is a kind of traditional music performing in a play to reflect the history, heroes or famous tales in the past. The tunes of Cheo opera is smooth and it demonstrates the ideas and content. It is very easy to get into the heart of people.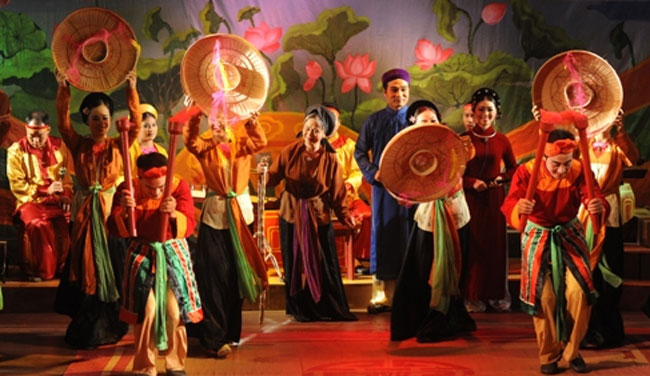 Cheo opera is different from Tuong singing, it reflects not only the heroic actions of high class but also the simple and gentle life of peasants. In addition, it makes the contribution to educate people about how to maintain a meaningful and positive life. Some famous Cheo characters leaving the deep impression on the audience's heart such as: People's Artist Thuy Mui, People's Artist Mai Thuy, People's Artist Quoc Truong, Emeritus Artist Thuy Ngan, Emeritus Artist Hong Ngat, Emeritus Artist Thanh Loan; and some most popular Cheo plays are: Lưu Bình Dương Lễ, Quan Âm Thị Kính, Nghêu Sò Ốc Hến, Từ Thức gặp tiên, Súy Vân giả dại, etc.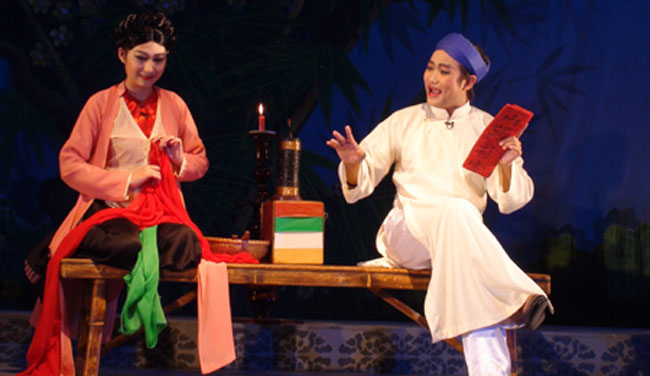 Last but not least, Cai Luong or Renovated Opera is one of the three popular songs in Vietnam concluding Tuong singing, Cheo opera. Cai Luong was originated from the South Vietnam deriving from Don Ca tai tu and Vong Co. Cai Luong has the melodious tunes and it uses music to illustrate the ideas and content of the Cai Luong play. The clothes of characters depend on the kind of play specializing the topic of society or tales.The music of Cai Luong consists of two kinds of orchestras: ancient orchestra and modern orchestra. These two kinds of orchestra combine with each other to create special tunes of Cai Luong. Some famous Cai Luong plays such as: Chuyện tình Lan và Điệp, Tô Ánh Nguyệt, Nửa đời hương phấn, Tiếng hạc trong trăng, Tiếng trống Mê Linh. Cai Luong is a kind of music attracting a lot of Vietnamese as well as foreigners.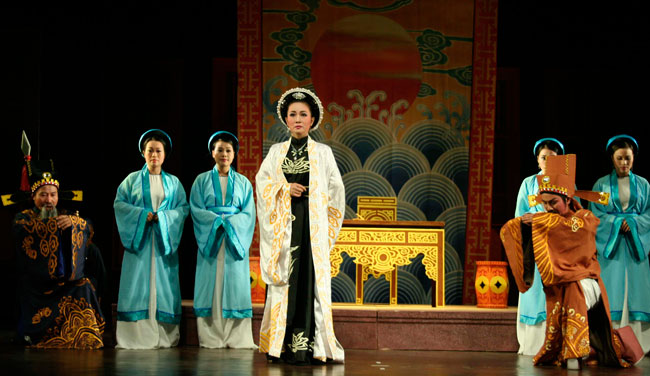 These traditional songs contribute to make the variety and abundance of Vietnam culture. It has been appearing and maintaining by time. Moreover, it is  also the feature attracting foreigners to Vietnam and make the specialty of Vietnam. 
Join us to visit the great places of Vietnam
Prestigious travel unit: Vietnam Best Holidays

Room 307, No 142, Le Duan street, Dong Da district, Hanoi, Vietnam