Published: 16:09 Monday - December 21, 2015
Each place has their own beauty, landscape, culture and custom. Besides it, one of the most important things that attracts tourists to the destination that is the cuisine. Hue is a traditional and romantic city and it is also the city of many traditional and featuring foods as well as specialities.
Coming to Hue, tourists will be immersed themselves into the romantic Perfume River, take the chance to visit a lot of tombs, pagodas, palaces, citadels, etc... Besides it, Hue also offers many interesting activities and traditional festivals that tourists can take part in. The city was the imperial city of Nguyen dynasty and it still remains a lot of things from the past. Especially, when visiting Hue city, you will have a chance to taste a lot of delicious and special foods which are only served in Hue.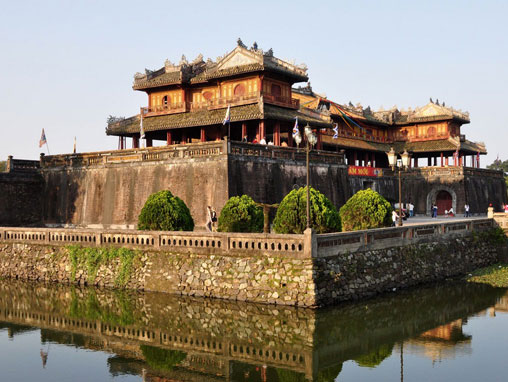 Hue is very famous for its specialities as well as cuisine. It may be street foods or traditional foods, all of them have the feature and taste of Hue and the Central region as well. Hue cuisine is very various and plentiful in taste and art. It follows the characteristics of Vietnamese people, art requirements and taste feature. All of the dishes are often presented on the tray that show the harmony between colour and diet. The cuisine is often divided into three main types including Royal cuisine, traditional cuisine and vegetarian. In general, each type of cuisine has its own feature and requirement. Nowadays, Royal cuisine and traditional cuisine are not distinctive so much. All of them carry the taste of tradition and follow the requirements of the tray for each meal.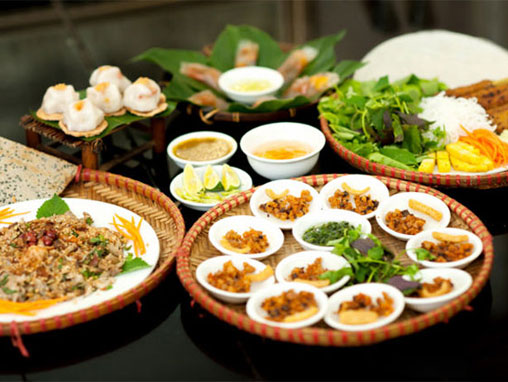 Some most popular and delicious foods in Hue include: Hue beef noodle, grilled shrimp cake, sesame candy, stuffes pancakes, bloating fern-shaped cake, soup cake, etc... Hue cuisine has the feature that is very spicy. It is especially suitable for those who are keen on spicy foods. The foods not only has good taste but also meet the requirement of art and colour. In addition, Hue is the city with so many pagodas and tombs, then it is also famous for vegetarian.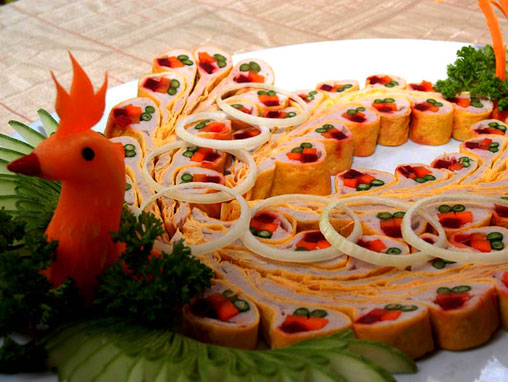 Each year, Hue attracts a lot of tourist at home and all over the world due to its stunning landscapes and special foods. Hue brings traditional but modern beauty and it has the own way to enchant people and keep people back in another time.