Published: 14:12 Saturday - July 20, 2013
Located in Thuong Yen Cong Commune, about 40 kilometers far from Ha Long City, Quang Ninh Province, Yen Tu is a famous and nice mountain in Vietnam with clear streams as silk running around bamboo forests; green pine forests, and towers and ancient temples appear and disappear alternately
In addition, Yen Tu region is well-known worldwide for its beautiful landscapes, historical relics and hundreds of ancient pagodas and towers, especially Dong (Bronze) Pagoda, with its peak at 1,068 meters above sea level.
Yen Tu is a place where the King devoted his life as a Buddhist monk after his abdication. The event included various activities, including incense offering ceremony, a requiem praying for peace and prosperity in the country and the world and a seminar on Tran Nhan Tong and his cultural and ideological heritages. With great devotion to the development of the country, King Tran Nhan Tong is being proposed as a great man of culture.
Visitors to here will have an opportunity to hear a interesting story of Giai Oan stream. In fact, the way to Giai Oan stream is very difficult and high. Both sides of the road is covered with 700-800 year-old pine lines, with big and strong body, roots rising over the surface of road like as a big python crawled into the stairs for visitors to go steady. In the slope of Voi Phuc Temple, the King Tran Anh Tong has visited Hoa Yen Pagoda – the religious life. Tran Nhan Tong must walk to the pagoda. Beside the slope of Voi phuc, it is considered as a pearl with many towers and graves where is used for chairs of Yen Tu pagoda.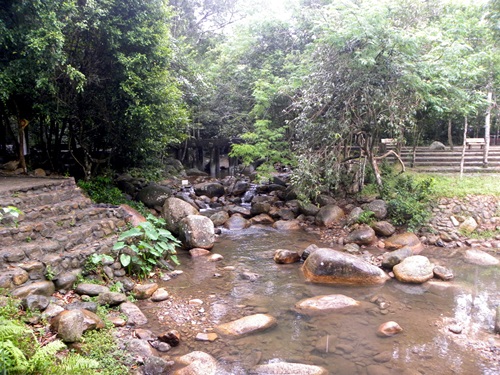 Giai Oan stream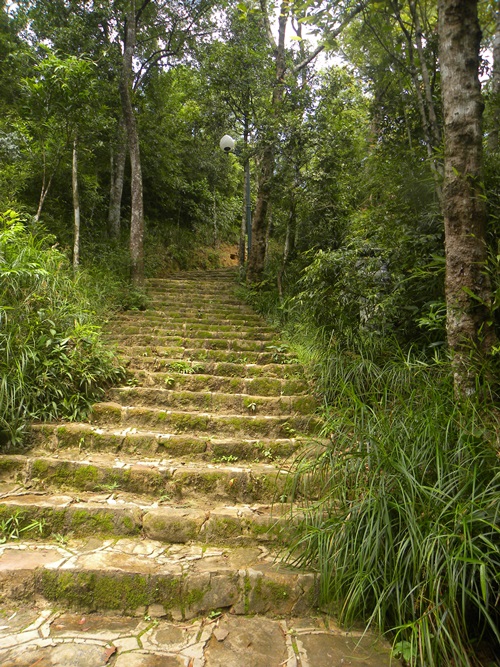 The way to get to Dong Pagoda
Visiting Yen Tu pagoda, you can have a chance to explore a system of pagodas, towers and ancient tree forests.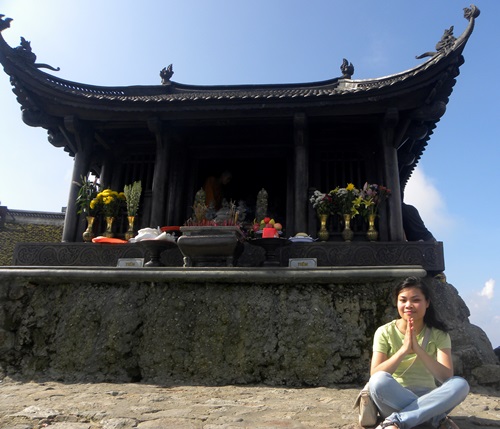 Visitors to Dong pagoda
On the top of Yen Tu Mountain, there is Dong pagoda at the height of 1068m. Nowadays, visitors can reach Dong pagoda by cables. It is very interesting. Visitors not only enjoyed the feeling of sitting cables but also see beautiful scenes of pagodas belong to your trip.
 Nguyen Hao