Published: 16:57 Tuesday - July 12, 2016
Beside plum and apricot blossom, ban flower is the symbol and soul of the North West of Vietnam. Ban flower represents for the pure love and the image of gentle North West girl. And Hoa Ban festival is held in March and becomes very popular with domestic and foreign tourists.
When spring comes, the warmth of the spring has swept away the cold of winter. The sun comes back after the endless light rains of the spring, and the Ban flowers give the forests a white outfit. Dien Bien flazes illuminating colors of the flowers forest.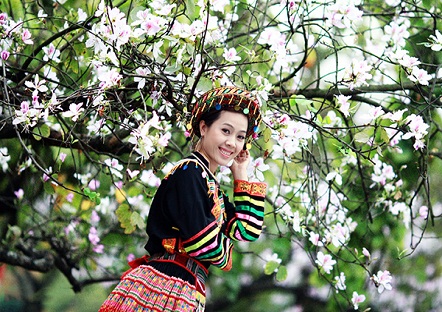 Ban flowers season blooms is when the Dien Bien ethnic minority flock to go on flowers pilgrimage. According to Thai language, "Ban" means "delicious, beautiful". On pilgrimage day is occasion for young boys and girls meet, dating, having a heart-to-heart with each other, vibrant activities; resonance of pan-pipes, drum and gong.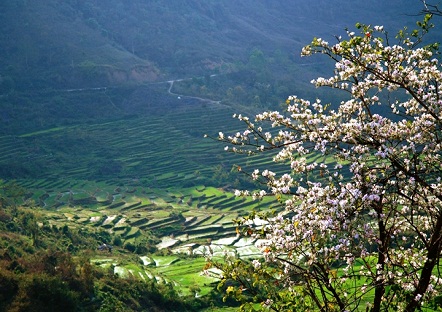 The boys blow pan-pipes while the girls dance. The boys climb on the Ban trees to pluck flowers; the girls get flowers drop-down basket. Which boys have feeling for which girls drop flowers into the basket of those girls. The girls are too. When they have feeling for which boy take his's flower.
Colorful sparkling Ban flower festival of Northwest has left a very impression in the heart of tourists coming to Dien Bien.