Published: 08:36 Monday - July 25, 2016
The festival is to thank Mai An Tiem who had reclaimed and expanded the territory and was the ancestral profession of farming for Nga Son, Thanh Hoa.
The traditional Mai An Tiem Festival officially opened o­n April 20 (the 11th day of the third lunar month) at the Mai An Tiem's Temple in Nga Phu commune, Nga Son District in the central province of Thanh Hoa.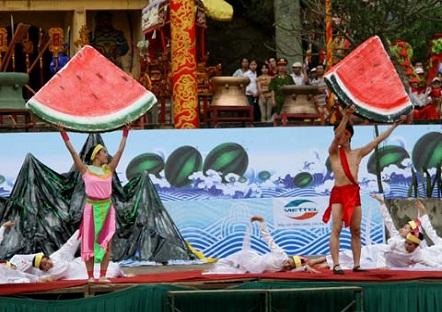 .
The annual festival commemorates Mai An Tiem, who was exiled to a desert island (now in Nga Son District) by the Hung King where he discovered watermelon seeds and began to grow the fruit and made the island prosperous and rich.
The festival features both religious rituals and festival events. The religious part includes a palanquin procession, incense burning and sacrificial offerings.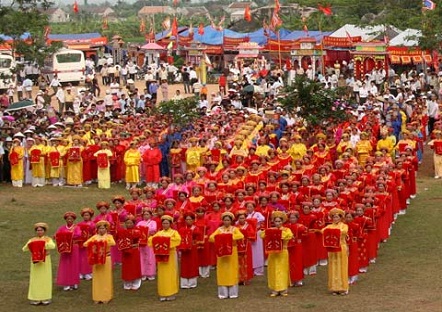 A variety of cultural activities and traditional games, such as camping, volleyball, tug-of-war, cock fighting and human chess, will also take place during the three-day celebration.
Performances of the 'Legend of the Watermelon' by local amateur and professional actors will highlight the festive activities. The event aims to encourage younger generations to continue the glorious traditions of their ancestors and build a stronger and more prosperous country.