Published: 12:05 Friday - July 08, 2016
Along with rugged Ma Pi Leng Pass, Nho Que river is one of the most famous symbols of Ha Giang. Nho Que has a spectacular beauty with blue water all around the year. Nho Que looks like a thread in a majestic scenery between limestone mountain in one side and deep valley in other side.
Nho Que River courses through the 1,500m high Mount Nghiem Son. The river is approximately 46km long, 5km of which is at the border of two countries, China and Vietnam. The rest of the river courses through Cao Bang and Ha Giang.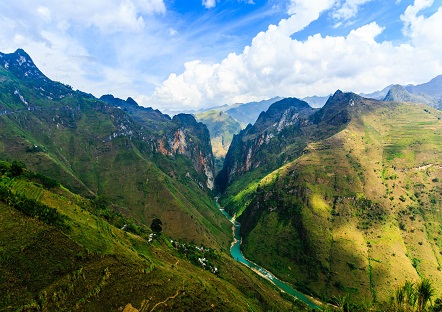 Running through rugged rocks, it creates a waterfall in the middle of the valley. Nho Que River flows through the Tu San canyon and Ma Pi Leng Pass of Meo Vac district, it is far about 15kilometers from Lung Cu.
Trails from Dong Van to the Tu San western ravine are vey deserted and winding. With narrow path, a lot of ruggered rock, it makes people scare when contemplateing abyss.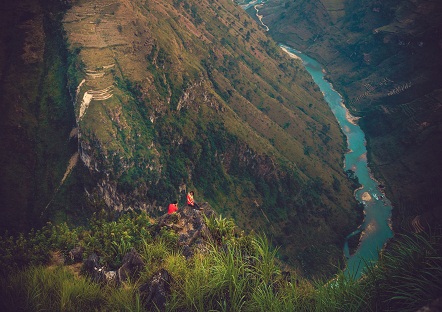 Nho Que is a major tributary on the right bank of the Nhiem River. This is the river brings economic value to locals: serving plentiful water to agricultural activities in the dry season.
From the top of Ma Pi Leng looked down, Nho Que is peaceful, wild, and mysterious. You can feel the might of mountains, and rivers. It sometimes looks like a thread of the sky, sometimes looks like a dragon creeping gracefully through mountains, and clouds.