Published: 18:06 Sunday - January 27, 2013
Buckwheat flower has been quite popular with the young in recent years with the endless and wild beauty. Every flower season, everyone eagerly prepare for the trip to Ha Giang in which buckwheat flower blooms beautifully.

Vietnam Tourism will take you go to buckwheat flower season at north pole's Vietnam - Dong Van  stone plateau, Ha Giang Province. The plateau was recognized by the UNESCO as one of the 77 geological parks in the world and the second in Southeast Asia.

With diverse cultures and traditions of nearly 20 ethnic groups, Dong Van plateau is an interesting destination for tourists. These ethnic minorities live on cultivating rice along the basins of the Nho Que River and corn on the rocky mountain slopes. Life may be tough, but most of the local ethnic groups still stick to their century-old traditions.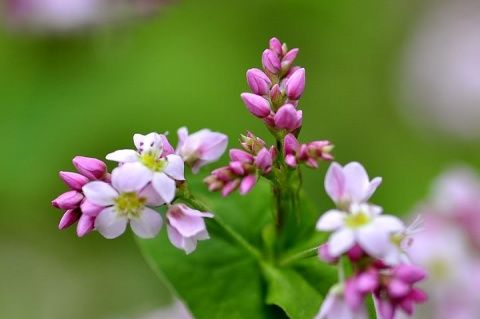 Buckwheat flower blooms beautifully by the end of October and beginning of November.  This flower also appears in Lao Cai, Cao Bang, but Ha giang is the place that buckwheat flower blooms most beautifully. There are some popular places to enjoy the beauty of buckwheat flower as Sung La, Lung Cu and especially Phan Theng commune, Xin Man district, Ha Giang province. Coming to here, you will see first-hand picturesque flower fields looming babies playing.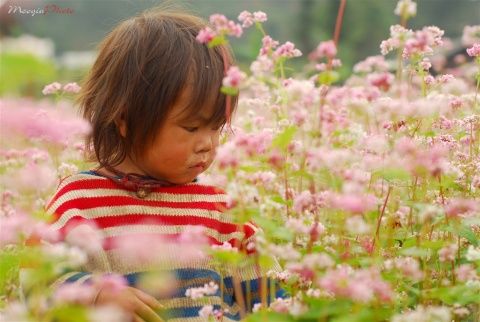 A baby standing on the buckwheat flower field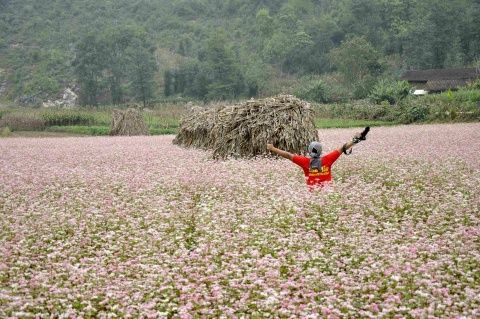 The young to take photos to keep memory
Translated by Nguyen Hao
Source:Psytravel