Published: 08:40 Friday - January 25, 2013
Although largely devoid of beaches, Vietnam's northern coast boasts one of the country's foremost attractions, and one of the most vaunted spots in all of Southeast Asia – the mystical scenery of Halong Bay, where jagged emerald islands jut out of the sea in their thousands. Heading in by boat, you approach wave after wave of hidden bays, needle-sharp ridges and cliffs of ribbed limestone.
The waters here are patrolled by squadrons of attractive, old-fashioned tourist junks, on which you'll be able to spend a night at sea; wonderful Cat Ba island is another great place to stay. You'll find similar karst scenery inland around the small city of Ninh Binh, while other notable sights in the area are the colonial buildings of Hai Phong and the caves around Dong Hoi.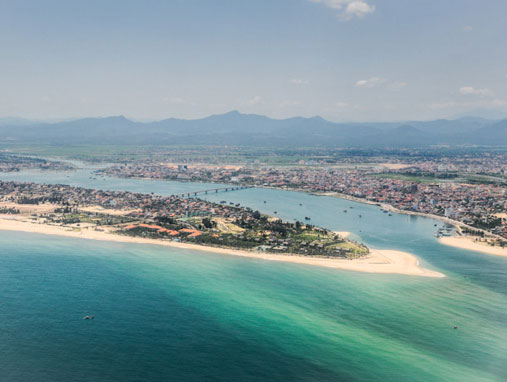 The northern coast stretches all the way from the DMZ to the Chinese border. Heading north from the DMZ (the Demilitarized Zone) the first stretch is hemmed in by the jagged Truong Son Mountains, which separate Vietnam from Laos.
Here, Vietnam shrinks to a mere 50km wide and is edged with sand dunes up to 80m high, marching inland at a rate of 10m per year despite efforts to stabilize them with screw-pine and cactus.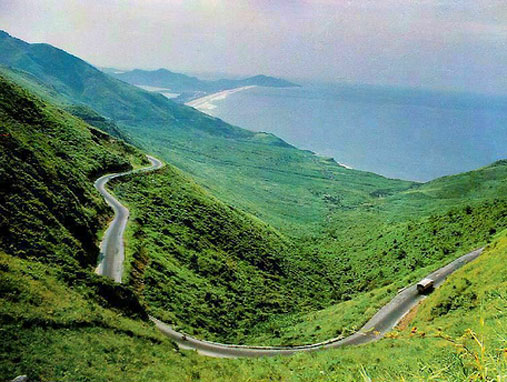 The first place of note on this stretch is Dong Hoi, a largely uninteresting city, but one that serves as a jump-off point for the spectacular cave of Phong Nha. This was regarded as the largest cave in the land, until another was discovered nearby – Son Doong cave, yet to be fully charted but already held to be the largest in the world.

The area north of Dong Hoi is one of the poorest in Vietnam, and has little to detain the traveller; however, the mountains brushing the Lao border are home to a number of unique animal species, including the elusive saola ox and the more numerous giant muntjac deer.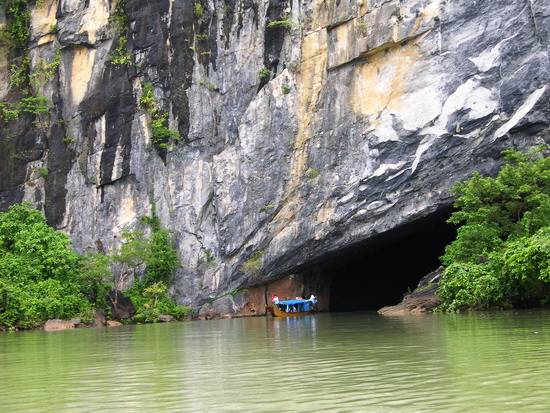 The only place that sees travellers in any number is Vinh, another rather dull place, but a logical stopover on this long stretch; you may care to track down Ho Chi Minh's birthplace in the nearby village of Kim Lien.

Despite the presence of these attractions, the vast majority of tourists make a bee-line from Hue to Ninh Binh. This is yet another unattractive northern city, but such is the wealth of nearby sights that visitors tend to stay for at least a couple of days; said attractions include majestic karst scenery, underground rivers that can be paddled through by boat, an ancient capital city and Vietnam's largest temple complex.



From Ninh Binh, most travellers push straight on north to Hanoi. However, it's quite possible to head directly from here towards Halong Bay, via the buzzing city of Hai Phong – one of the largest in Vietnam, and infinitely more appealing than most northern cities thanks to great colonial-era architecture and a young, friendly populace.

Then, of course, there's Halong Bay itself. A doyen of local tourist literature, you'll most likely have seen dozens of images of this unbelievably scenic place long before your arrival – happily, it really is that pretty. Vietnam tourism now rivals fishing as the prime activity, but the bay retains a certain authenticity, and its generous proportions are enough to swallow up the hordes or visitors, for the time being.

Many overnight aboard a traditional wooden junk; their tea-coloured sails are just for show since almost all vessels are motor-driven, but there's a timeless, romantic air to floating amongst pristine moonlit peaks. By far the largest island in the bay, the wonderful Cat Ba makes an appealing base for exploring the area with some fine scenery as well as being home to Cat Ba National Park, a forest and maritime reserve that requires the usual mix of luck and dedication to see anything larger than a mosquito.
Internet