Published: 17:44 Tuesday - January 03, 2012
Every day the local people pass through the rapids to work in the sea. The patterns and colours that time and nature has etched in and on the rocks seduce many visitors.
It's famous because the landscape is made of thousands of pentagonal rocks, causing passers-by to stop and contemplate the unusual and magnificent work of nature. Here at this natural structure, the beauty of nature has been recognized as a National Heritage Site by the Ministry of Culture, Sports and Tourism. Tour operators are including this attraction in their tour programs for Phu Yen Province. Normally, tour operators take visitors to the attraction by road. However, visitors can now ask them to use the sea route through Xuan Dai Bay.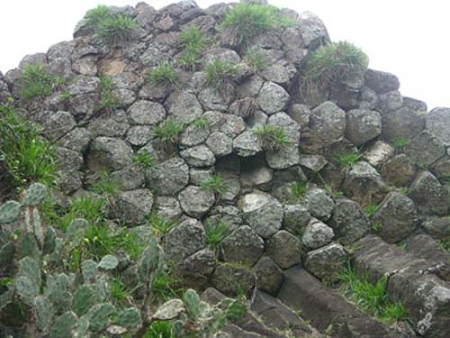 The new way will offer a different view of the beauty of Da Dia Rock Reef from the sea and the beautiful Xuan Dai Bay, which is located in the province's northern Song Cau and Tuy An districts with a water surface area of nearly 13,000 hectares.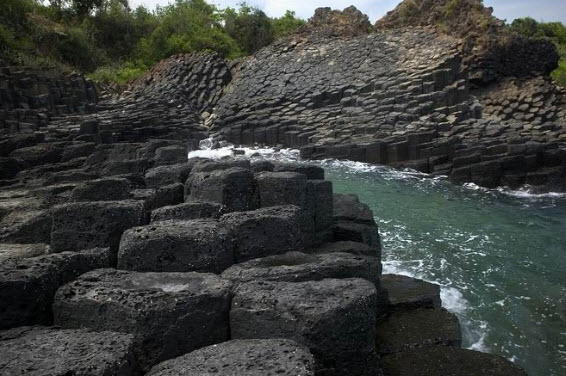 To reach the bay, visitors need to get to the small fishing port of Xuan Dai and then ask for a boat to explore the bay. There are no tourist boats here so that the traveler must use a fishing boat to explore Xuan Dai. Boat owners will ask for VND100,000 or more per guest for one hour of travel. The larger the group, the lower the price per person will be. It takes around three hours to thoroughly explore the bay and Da Dia Rock Reef. One thing to remember is to ask the boat owner to stop at Da Dia for sight seeing and to take pictures, or the boat will go around the bay and return to port.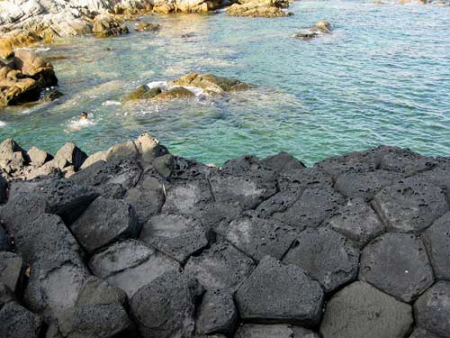 The wharf in front of Da Dia is full of fishing boats and coracles (the wicker baskets that are wound watertight and look like tubs). The tourist boat must respect them by weaving through the group at a low speed and not turning them over. Here tourists have a chance to talk with local fishermen about their craft.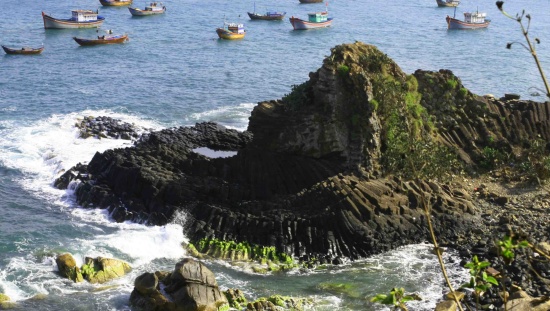 Xuan Dai Bay remains un-developed and so offers a relaxing experience. It's surrounded by mountains that cast their moonlit shadows across the water. Its bed has many kinds of coral and seaweed. The bay has many islets perfect for swimming.
If tourists Vietnam travel like untouched nature and pre-touristic surrounding, don't hesitate traveling to Da Dia Rapids in Phu Yen!