Published: 16:11 Monday - August 16, 2010
Tra Co – the beach is considered as "the best romantic one in Vietnam" – untouched, harmoniously, ordinary and simply with the white and soft sand, spreads quietly near the blue ocean in the whole year. Come there, you will find the peaceful moment, will leave your soul fly together sun and wind.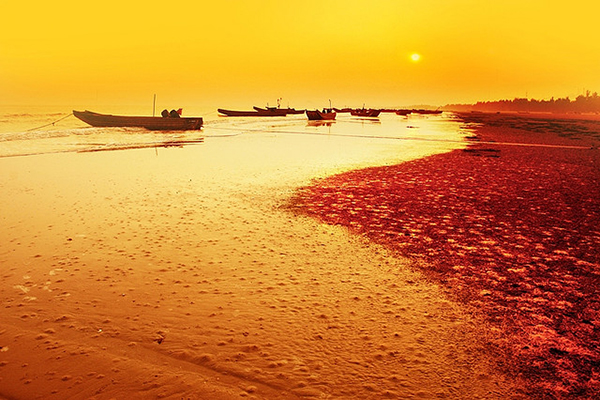 Located in the terminal point of the Northeast, the border between Vietnam and China, belongs to Quang Ninh province. Tra Co is the outside part of the raised level of the island; it is formed from the waves and inshore sea. On the side beach, there are some 3-4meter sand-banks, villages and dense inhabitants. They earn their living by agricultural and going fishing. Besides, there is the casuafina forest which helps to prevent wind into the land, keep sand and additional, is the system of ecological forest.
The scenic-spot is not similar to what you saw in Halong, Do Son or anywhere else. The blue ocean is nearly the same with beaches in the central of Vietnam but it still have some mountains which is only in the beach of the North. It is the combination that makes Tra Co has particular mountainous, poetry beauty.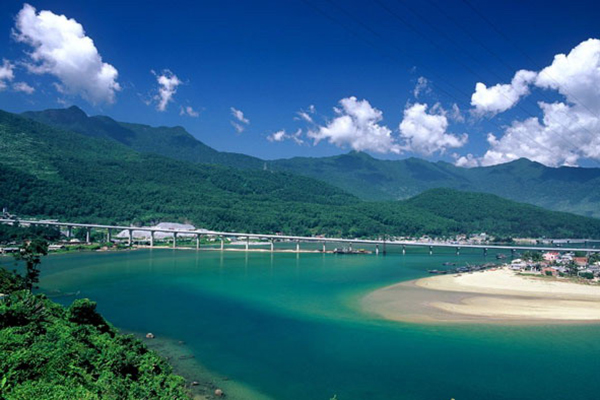 Far 9kms from the centre of the town and not spoiled by human so Tra Co has many beaches which still remain its natural beauty, spreads 17km from the Got peak in the North to the Ngoc peak in the South, the space can contain thousands of tourists come to relax annual.
Tra Co has cool climate, you feel the ocean breath through the wind. Come there, you will enjoy the smell of ocean, wallow in the picturesque afternoon, and see the sunset on beach but not be afraid of the noisy of busy life, bring to you the best pleasure even if in the hottest days.
In Trà Cổ, you will not see the appearance of commercial things such as shops, restaurant, and peddlers. If you want to eat alive seafood, you can find right on the beach when fish man coming back from ocean. This is one the most interesting thing that you are not easy to find at another beach.
In the summer time, you can join into "Tra Co village's festival" which takes place in the early June according to Lunar Calendar. That is the most exciting and the biggest one of fish man in Tra Co as well as in the North of Vietnam.
If you are a shopaholic, Mong Cai entry is the ideal for sale, too. Diversity of all kinds product of China and Vietnam.