Published: 15:30 Friday - July 08, 2011
Con Dao Island sits on the East Sea about 97 nautical miles from Vung Tau City and is endowed with stunning beaches shaded with evergreen trees, fresh air, clear blue water, and primitive forests with an abundant wildlife flocking to the island's sandy beaches.
Vietnam travel is famous not only for the beauty of nature but also for Vietnam culture and Vietnamese people. Travel to Vietnam, tourists can enjoy themselves with peaceful and fresh air which only Vietnam have. It's really difficult to answer where is the most beautiful and the most famous place because everywhere in Vietnam is beautiful. And one of these idea place is Con Dao Island. It will be a wonderful travel tour to Vietnam for tourists when they come to Con Dao Island.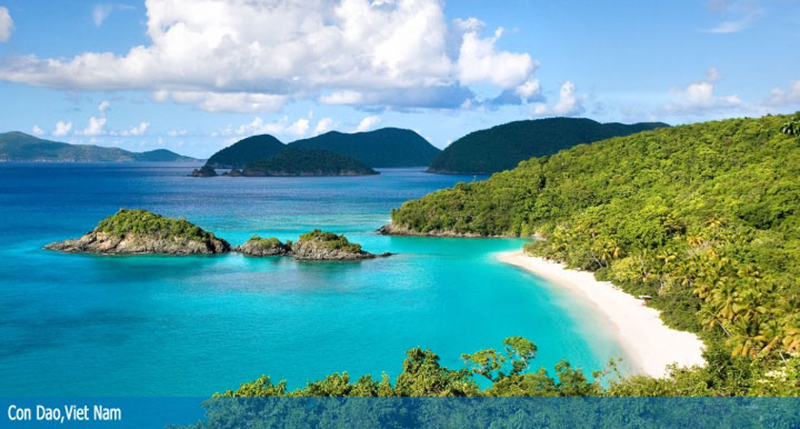 In travel tour to Con Dao island, after a 45 minute journey from Tan Son Nhat Airport in HCMC, tourists will reach Co Ong Airport on Con Son Island, the largest of 16 islands in Ba Ria-Vung Tau Province's Con Dao District.
The road from the airport to the center of Con Dao island district is more than 13km, winding around the coastline with the sea on the left and on the right mountains and primitive forest. Along the road are scattered red paper flowers studded with white cherry.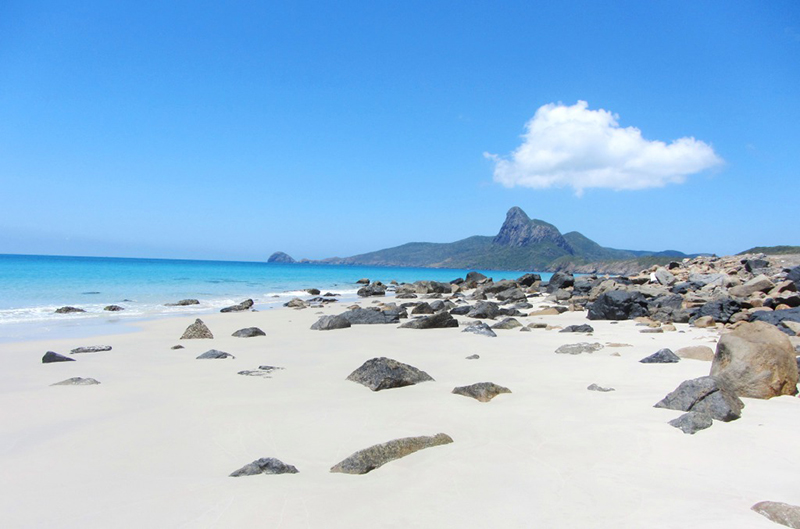 The first impression of Con Dao center is a gentle urban area lying by the sea with clean roads under shades of almond trees and old bang lang trees. There is a lot of new infrastructure with offices, hotels, resorts, restaurants and residential houses which has livened up the area which used to be home to the gloomy images of the old prison.
Con Dao Island overview
There are no taxis or buses but tourists can take a xe om (motorbike taxi) at VND300,000 per day to go around the island and the driver will double up as your local guide.
Tourists can also hire a motorbike from VND100,000 to VND120,000 per day or a bicycle at VND30,000 per day if you are feeling adventurous.
There are also canoes priced at VND5 million and seating 20 people. Visitors can stay overnight in resorts, hotels or make a camp.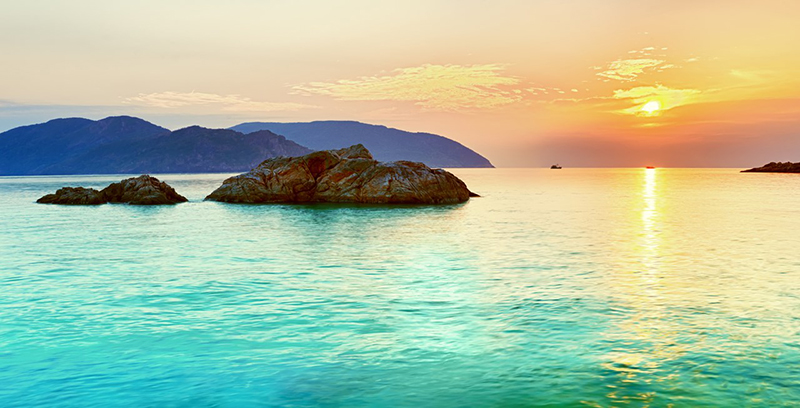 Although part developed, the island is still thinly populated which is great for tourists who can appreciate the primitive atmosphere and of course the scenery and forget for a few days the cramped city life.
Con Dao Island is also famous because of the notorious prison. In the second half of the 19th century, after invading southern Vietnam, French colonists founded Con Dao prison where they imprisoned patriotic prisoners and Vietnam's political leaders and managed it with brutal aggression.
In the 113 years under French colonialism and American invading forces over 20,000 Vietnamese prisoners died at the jail and were buried at Hang Duong Cemetery.
One of the stellar attractions in this region, the Con Dao Archipelago is slowly gaining attention for its startling natural beauty. Con Son, the largest of this chain of 15 islands and islets, is ringed with lovely beaches, coral reefs and scenic bays, and remains partially covered in thick forests. In addition to hiking, diving and exploring empty coastal roads and deserted beaches, there are some excellent wildlife-watching opportunities.
Con Son Island (with a total land area of 20 sq km) is also known by its Europeanised Malay name, Iles Poulo Condore (Pulau Kun-dur), which means 'Island of the Squashes'. Although it seems something of an island paradise, Con Son was once hell on earth for the thousands of prisoners who languished in confinement during the French and American regimes.
Roughly 80% of the land area in the island chain is part of Con Dao National Park, which protects Vietnam's most important sea turtle nesting grounds. For the last decade the World Wildlife Foundation (WWF) has been working with local park rangers on a long-term monitoring program. During nesting season (May to September) the park sets up ranger stations to rescue threatened nests and move them to the safe haven of hatcheries.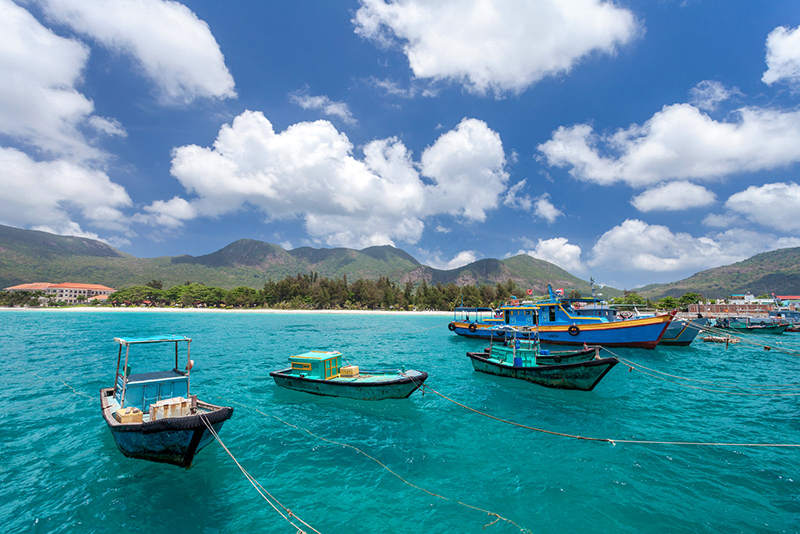 Other interesting sea life around Con Dao includes the dugong, a rare and seldom-seen marine mammal in the same family as the manatee. Dugongs live as far north as Japan, and as far south as the subtropical coasts of Australia. Their numbers have been on a steady decline, and increasingly efforts are being made to protect these adorable creatures. Major threats include coastal road development, which causes the destruction of shallow-water beds of sea grass, the dugongs' staple diet.
Con Dao is one of those rare places in Viet­nam where there are virtually no structures over two storeys, and where the traveller's experience is almost hassle-free. One of the special things here for travel tour Con Dao, there's even no need to bargain at the local market! Owing to the relatively high cost and the inaccessibility of the islands, mass tourism has thankfully been kept to a minimum.
These days most visitors to Con Son are package-tour groups of former VC soldiers who were imprisoned on the island. The Viet­namese government generously subsidies these jaunts as a show of gratitude for their sacrifice. Foreign tourists are still few and far between, though their numbers are on the rise.
The driest time to visit Con Dao is from November to February, though the seas are calmest from March to July. The rainy season lasts from June to September, but there are also northeast and southwest monsoons in autumn that can bring heavy winds. In November 1997 typhoon Linda did a number here: 300 fishing boats were lost, reefs were wiped out and the forests flattened. September and October are the hottest months, though even then the cool island breezes make Con Dao relatively comfortable when compared with Ho Chi Minh city or Vung Tau.