Published: 15:48 Thursday - February 09, 2017
Visiting Phu Yen with the interesting destinations, you will surprise before the wild, pure, peaceful beauty of the beach here.
What I found in this sleepy coastal destination proves my father's point: Every place in Vietnam has a way to surprise you.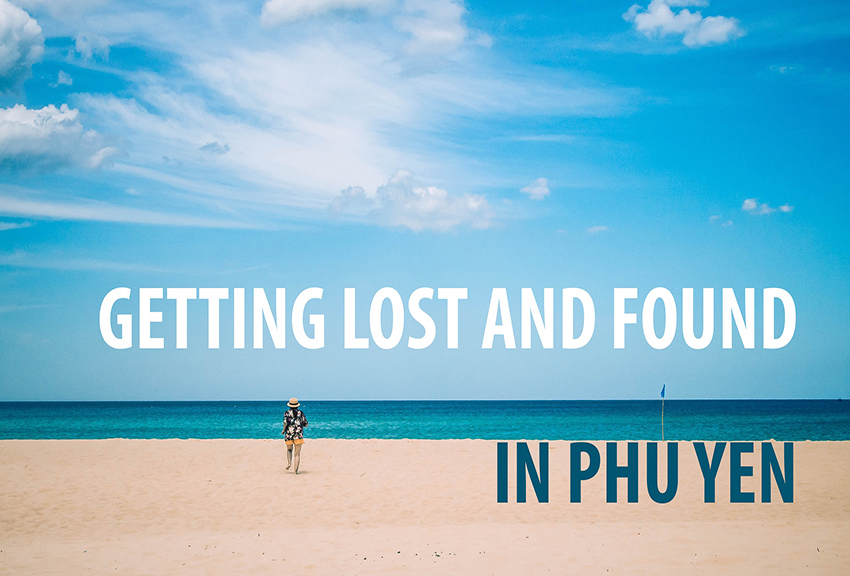 "There isn't a mediocre province in the country," my father tells me, every time he sees me pack a bag.
Over the past 20 years, his work trading tea has brought him to every corner of the country, cementing his faith in Vietnam as the ideal place to get lost. 
Last August, a friend and I abandoned the hassles of Hanoi and headed south in search of a perfect beach.
In trying to plan our own escape, a recent aerial photograph of a pearl-white beach marked by a solitary dock inspired us to fly to Da Nang and board a midnight train for the unspoiled paradise.
The only problem was, we slept straight through it.
"Tuy Hoa station folks. Get off if you planned to," shouted a railway worker, waking us with the troubling news that we'd passed our destination an hour before.
My traveling companion, giggled half-asleep at our predicament. 
"Let's get off," I said, determined to test my father's optimism.
Peacefully impoverished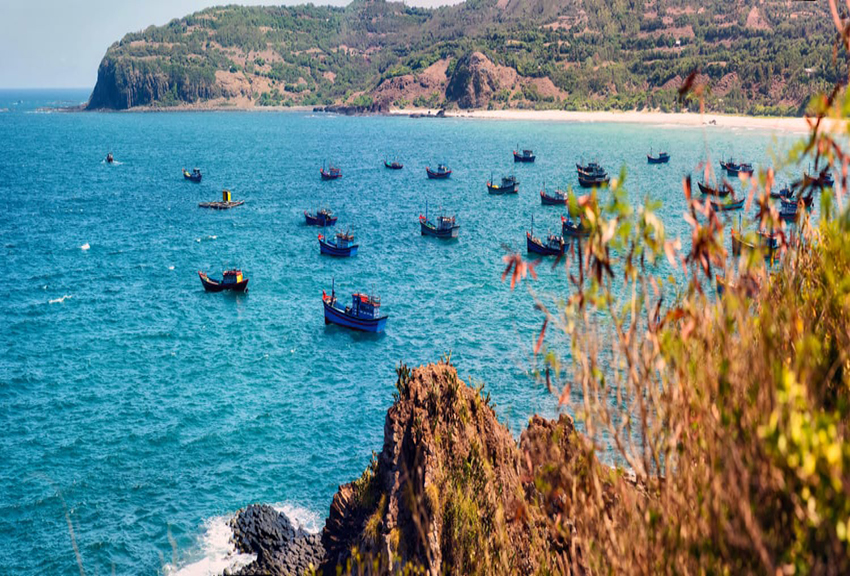 Over four hundred years ago, the Le Dynasty called on General Luong Van Chanh to charge into a lush portion of the Champa Kingdom situated between two treacherous mountain passes.
When Chanh and thousands of Viet soldiers and pilgrims settled the valley, they called it Phu (wealth) Yen (peace).
The name stuck and so did the langor.
Phu Yen remained relatively out of reach until 2013, when officials there opened a former air force base to civilian flights.
Two years later, things still haven't picked up.
"Phu Yen is indeed peaceful (yen)," Pham Van Bay, vice director of the Phu Yen's tourism department lamented two years after the airport opened.  "But we are not yet wealthy (phu)."
Bay imagined tourists would soon flock to stand on the easternmost tip of Vietnam - Mui Dien or to boat through the historic Vung Ro Bay. Months after Bay made his prediction, Victor Vu's film adaptation of Yellow Flowers on the Green Grass won an award at the Toronto Film Festival, turning the cliffs on its poster into an overnight pilgrimage site.
A rich breakfast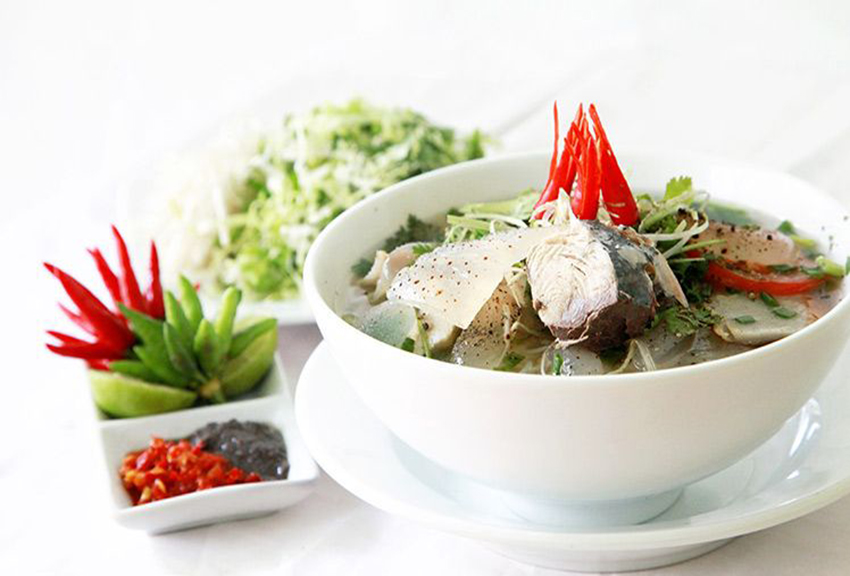 I didn't know any of this when I walked out of the train station in Tuy Hoa, Phu Yen's sleepy administrative capital—which seemed peaceful enough.
Through the cab's window, I watched a parade of petite houses fly by, well-guarded by the branches of tropical almond trees and drowsily shuttered doors.
Breakfast seemed unlikely until we came upon a roomy restaurant promising bun sua— a regional delicacy of rice noodles and jellyfish soaked overnight in a bath of guava leaves.
The crisp, translucent flesh seemed to glow amid a pile of fish balls, green onions and tomatoes.
Phu Yen's richness suddenly made itself known in each spoonful of broth.
A sleeping beauty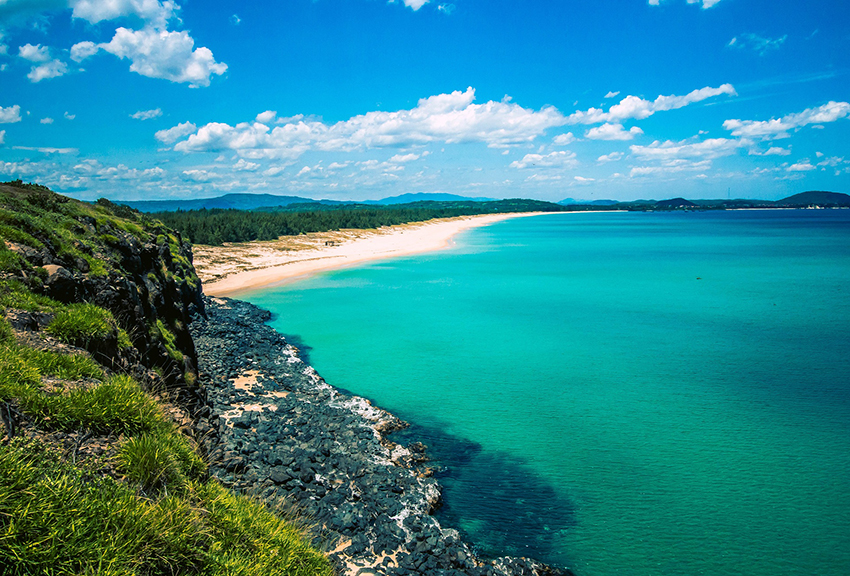 From the city center, we rented a motorbike for $5 and drove down to the picturesque cliffs where children flew kites in Victor Vu's award-winning film.
By 11 a.m., the sun had set fire to the empty road that separated low fishermen's shacks from wispy coastal pines and dazzling white sand.
We parked in a makeshift lot and set out for a hike into the hills of Bai Xep, passing through grassy fields, past lazy cows and onto the powdery white sand of the deserted beach.
Five dollars bought us each a beach chair, lunch and a shower at a remote outpost patiently awaiting customers.
In the late afternoon, a group of playful local kids convinced us to go jumping through the surf with them, by the time we returned to the beach, a group of young tourists had already taken up our seats and littered the ground below them with plastic bags, soda cans and fruit peels.  
We climbed to Bai Xep's prickly cacti-studded peak and looked down at the dozen or so visitors who lay scattered like leaves across the half kilometer of uninterrupted coast until the sun began to set.
When we climbed back down to our bike, we realized we had forgotten to find a place to sleep, so we bought tickets on a night train to our original destination in the next province over: Quy Nhon.
The following day, we made way for the paradisiacal photograph that inspired our journey, only to find it jammed with tourists grappling for selfies on the crowded dock.
 "We're so lucky we overslept," my friend said.
"Yeah," I replied, thinking of my father.
"You can get lost anywhere in Vietnam and count on stumbling into something beautiful, but you're probably better off not looking for one in the first place."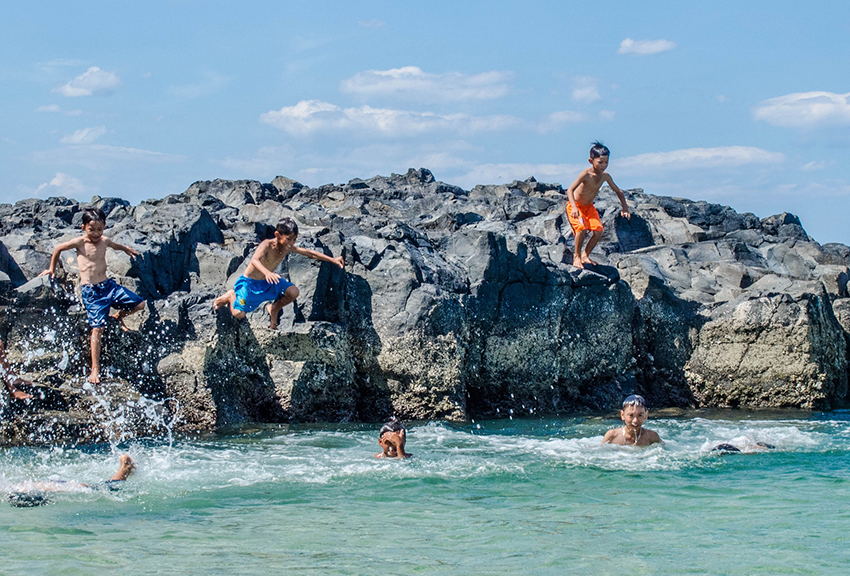 VnExpress