Published: 23:44 Saturday - July 20, 2013
The stork island that is located in Chi Lang Nam commune, Thanh Mien district and stays about 25km far from Hai Duong city, is an ideal place for nature lovers
Explaining the name, local people said that the village has a small island located in the middle of broad lake with ten thousands of storks and herons residing and nesting. With an area of more than 3,000m2, the stork island is home to 15,000 storks and more than 5,000 herons of various kinds and such rare and precious birds as pelicans and teals residing together.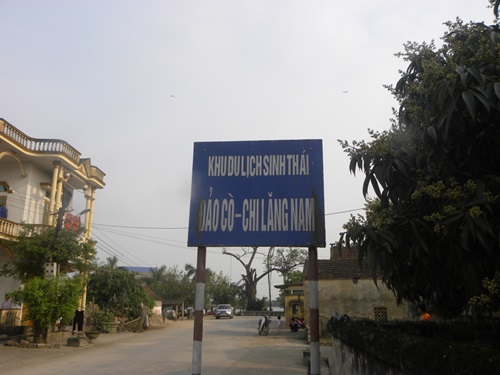 Signpost to Stork Island
According to the legend, this area was sunken and the island was formed in the 15th century after the dyke of the Red River collapsed because of a big flood. Then, "birds perch good land", each herd of storks, herons and water birds come here from everywhere. Gradually, it became the home of different varieties of storks, herons and birds.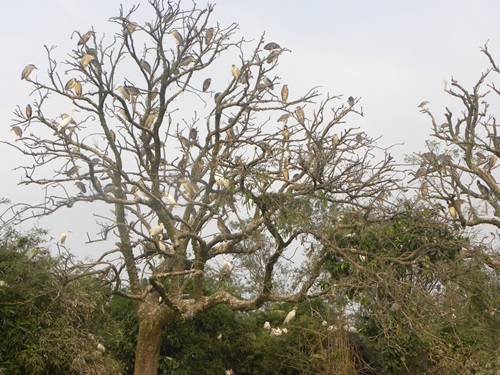 Many storks on the tree
Every year, in September of the lunar calendar when the north-east wind blows, thousands of storks, herons and birds from other places fly to the island. They get together to nest, lay eggs and nurse their babies. The tourists are more excited to see young storks with immature legs on soft bamboo branches. They often stay there until April of the following year. Therefore, the island becomes a destination of tourists and an environmental education centre is there to help raise awareness of environmental protection.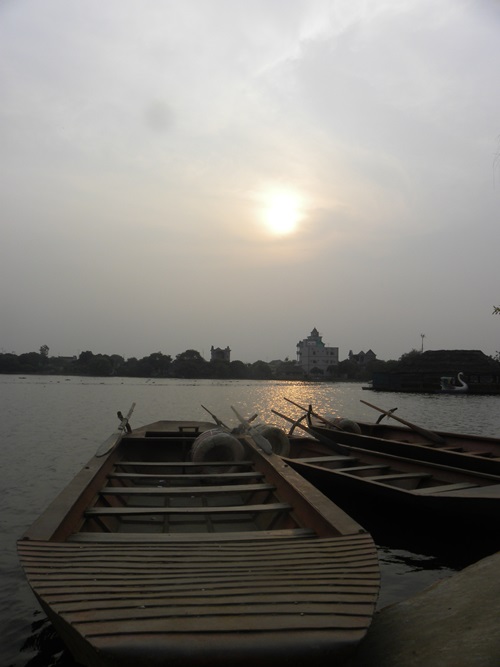 Sunset on Stork Island
The tourists will witness an interesting "chorus" of families of storks and herons. The stork island is excited with sound like a natural chorus tearing a quite atmosphere of a Vietnamese village.
Tourists who come to the stork island in the season need only one day to visit the whole island. A small boat, arranged so as not to disturb living environment of the storks, will slowly take the tourists around the lake and see the life of storks.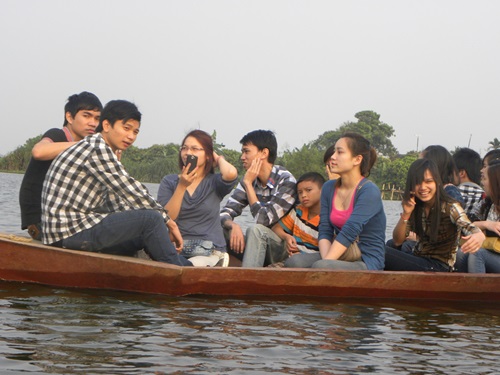 Visitors on boat to explore stork island
The best time to visit Chi Lang Nam Stork Island is at sunrise or sunset. At that time, visitors will have a chance to behold a beautiful painting with white storks and herons flocking out of and into the lake. In addition, tourists will enjoy a spacious and greenish space with the peaceful landscape of a rural area. It is wonderful to mingle with nature and be away from our busy lives.
 Nguyen Hao