Published: 09:33 Wednesday - June 05, 2013
Mui Dien (Dien Cape), also called Dai Lanh cape, is an attractive tourist destination. This spot contains a great value of natural landscape, history and culture. Mui Dien (Dien Cape) makes a wonderful landscape where the dawn is first seen daily, ideal for discovery.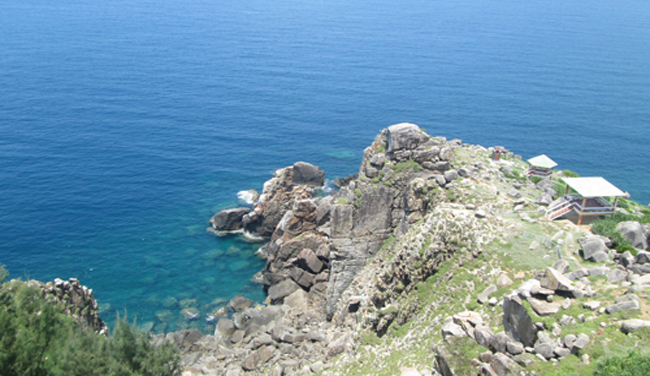 There are 17 historical-cultural relics and landscapes that have potential for tourism development, Dai Lanh Cape for example.
Located in Phuoc Tan village, Hoa Tam commune, Dong Hoa district, Phu Yen province, this famous land has existed many different names, such as Mui Dien, Dai Lanh Cape, Ke Ga Cape or Cap Varella through many years. Mui Dien is a part of  Truong Son mountain range overlooking the sea.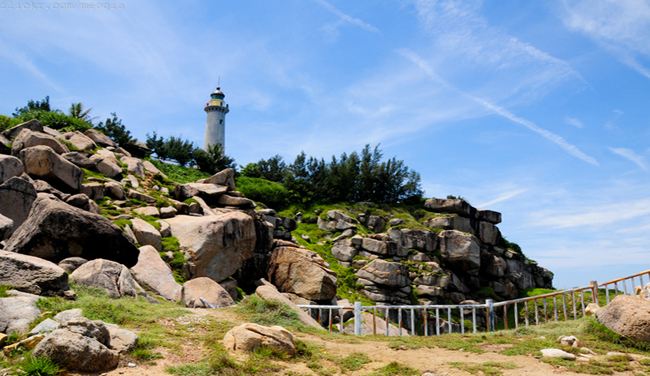 In particular, this place not only looks like a mountain and but also an island because there is the stream separating mountain from the land. However, it is really a land.
Mon beach, situated at the mountain foot of Mui Dien, is an attractive place with the stretch of white sand. Coming here, you will have the opportunity to be immersed in blue water at Bai Mon. Many tourists said that the most ravishing thing here is the sunrise is first seen. In addition to exotic beaches, there is also the natural ecosystem of the mainland adjacent to the sea, it is good for tourism development.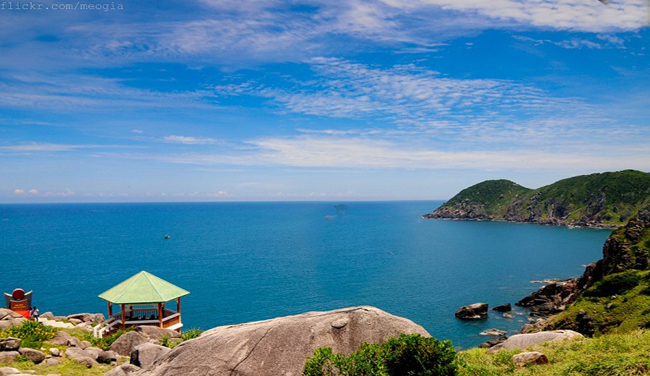 After sightseeing and relaxation at Bai Mon- Mui Dien, visitors can also admire two other national monuments of Da Bia Mountain and Vung Ro beach with many exotic beaches that have enough condition to boost various form of tourism such as resorts, sports, hiking, sightseeing, the study of marine and forest ecosystem. This land also has been associated with many historic legends of the locals, and currently is a fascinating tourist destination of Phu Yen province.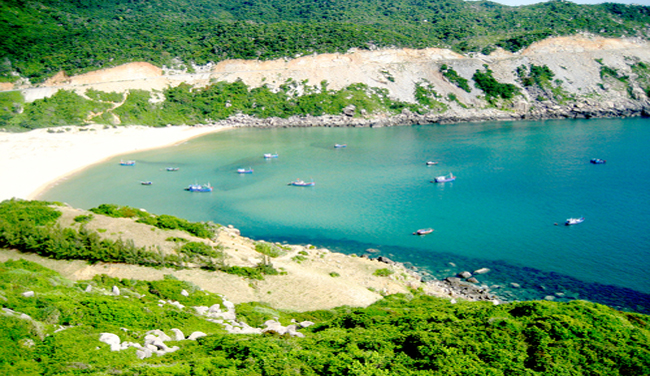 Apart from the historical significance, the attractions of Mui Dien Cape, Bai Mon beach, Vung Ro are the ideal destination, attracting many tourists all around the country.  In the journey, let's first take a stroll along the rock road curving the mountainside to set foot on Mui Dien. After then, you can reach the lighthouse and from here, you can see the blue color of water sea in distance. If you stay overnight, there is not unattractive something when you have the chance to watch the sun rise firstly of a new day.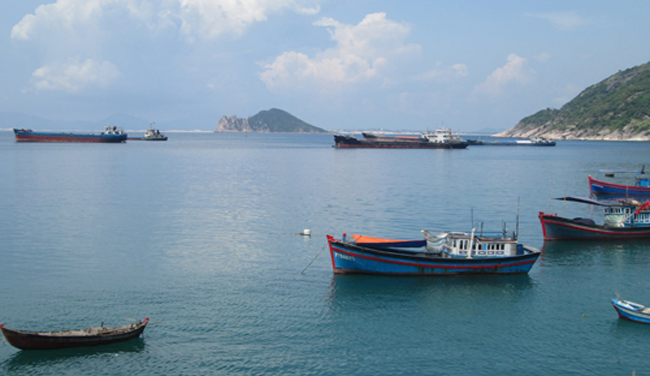 Coming Mui Dien, you can bring food, drinks. Remember that you should not forget to prepare the warm clothes to stay the night. In the evening, visitors will be relaxing by enjoying grilled fish (freshly caught), listening to tales and stories of the light-house watchmen.

Mui Dien is shimmering and mysterious at night, I am sure that you will have very fascinating experiences here.