Published: 10:27 Wednesday - July 11, 2012
Many people like the island due to its stunning beaches, untouched natural environment, splendid surroundings, and fantastic scuba diving, snorkeling and squid fishing as well as many cultural and historical relics.
The island is also endowed with biodiversity and most of the natural area has not been exploited yet so tourists not only have a chance to relax but also to explore riddles of nature. Once visiting here, tourists for 
Vietnam travel guide
 are recommended to stop by Khem Beach to get closer to nature, and glimpse locals' life and culture.
Located about five kilometers from An Thiu Township and 25 kilometers from Duong Dong District, the beach is an ideal venue for travelers in Vietnam tours. The beach boasts stunning scenery with stone cliffs, forests and smooth, sandy beaches.

The beach is not long and large like other beaches on the island, but it attracts tourists in Vietnam travel due to its tranquil space and poetic landscapes. Standing on the slopes of hills, tourists will see many boats sailing offshore and workers fishing onshore, creating a very peaceful and rustic fishing village
Many generations of locals survive due to fishing near Khem Beach. Day by day, they sail offshore on fishing boats or wooden boats from early morning to catch seafood, especially trich fish, a specialty of Phu Quoc.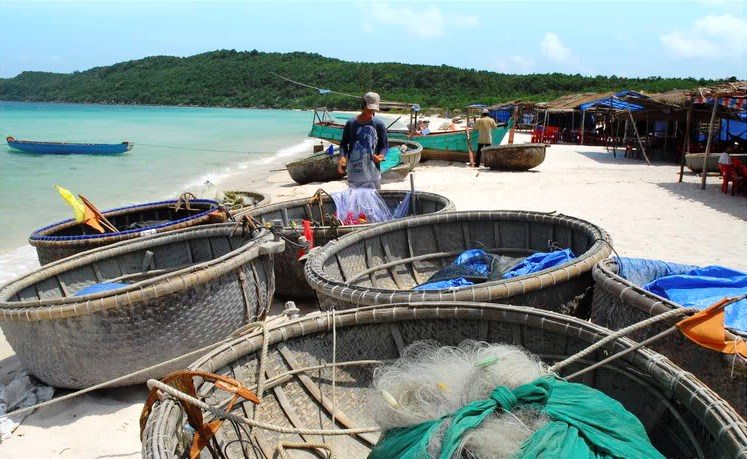 Today, the beach is developed with many restaurants and hotels so tourists can enjoy seafood made in local cuisine with dishes such as snails, clams, shrimp and various types of fish.
Source: SGT