Published: 10:35 Wednesday - August 08, 2012
Xuan Huong is a very beautiful lake with its surface is smooth as glass reflecting the shadows of pine-trees which sing in the wind all day and night, and nearby the lake there are green meadows and flowwer gardens.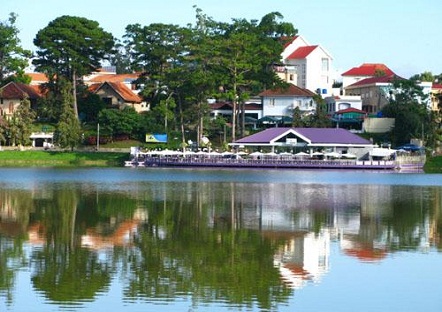 Previously, it was a big lake in Dalat City, covered about 5sq.km in the shape of a crescent moon. The Lake is a poetic site, attracting leisure visitors from both inside and outside the city to meet, talk and fall in love; and also a popular rendezvous site for coubles. The road round Xuan Huong Lake is fully surrounded by pine-tree shadows, sometimes running straight, or curved. You can sit under ancient conifers to fish, play on the lake with pedal-boats in the shape of swans or rest at Thuy Ta Restaurant, admiring its exceptional architecture while tasting a glass of fresh sweet water.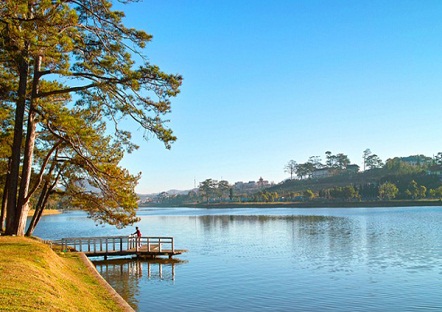 Unlike others, the history of Xuan Huong Lake distinguishes it as one of the most special lakes in Vietnam. In the past, there was no lake in this place. In 1919 and 1923, two dams were formed on a branch of Cam Ly River to create two small lakes. But unfortunately, during a severe storm in 1932, both dams were destroyed. From 1934 to 1935, a larger dam was built of boulders below the sites of the two previous dams to create one large lake. At that time, the French named it Grand Lac (large lake), but in 1953 it was renamed Xuan Huong Lake to express the people's appreciation to the famous Vietnamese poetess in the 19th century who has the same name.
Source: Internet