Published: 16:44 Monday - June 11, 2012
Noong Lake is far from Ha Giang Town about 15km. It is a lake on a mountain with unspoiled nature and the pure beauty like the young girl of an ethnic group. Only a few families of Mong ethnic group live in the area by planting rice and raising ducks and pigs
The first impression of Noong Lake is not so big as it is at the end of dry season, and the lake is nearly empty. We could view lots of trunk of the trees on the lake and with a good imagination.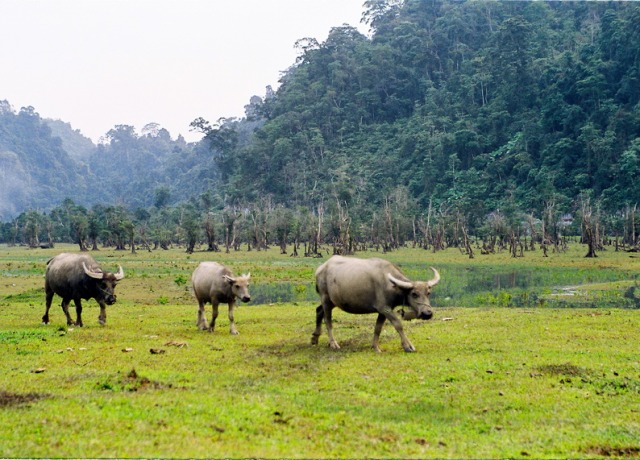 You can see the beautiful trees and nearly empty lake on the background. The water was too shallow so the raft that local people used to take people to the lake just turned to be the hut for children to study.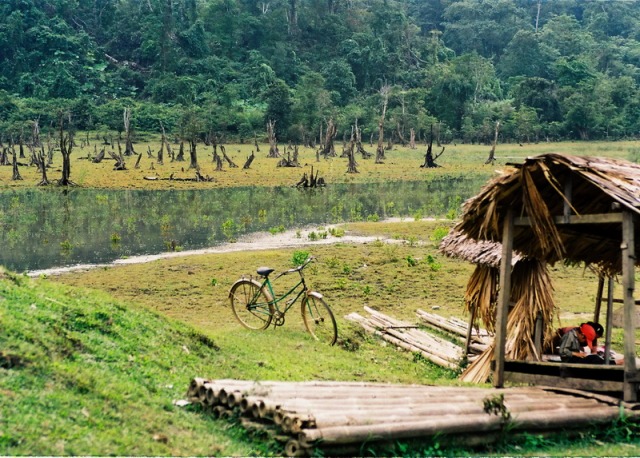 And the trees was so beautiful in the water with the morning cloud.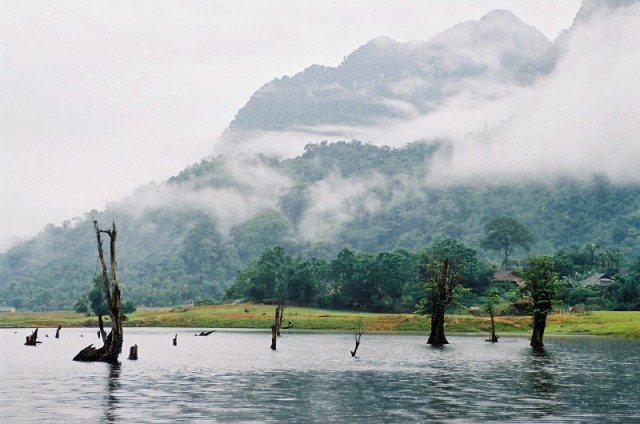 The lake viewed from the local village.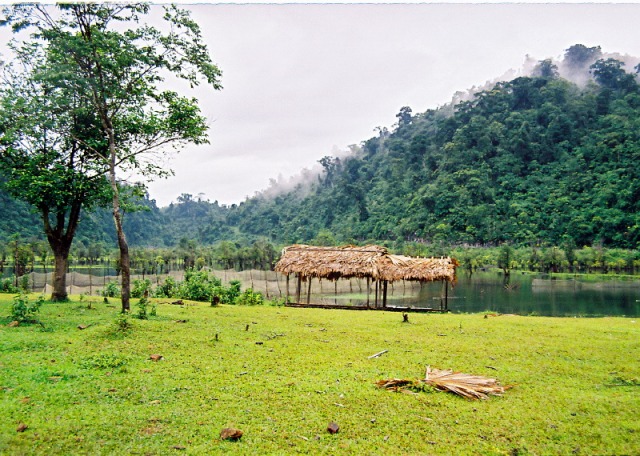 Rice field next to the lake
.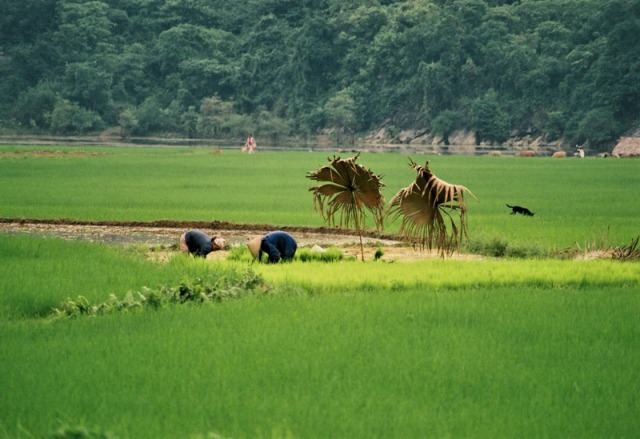 Fishing be little boat.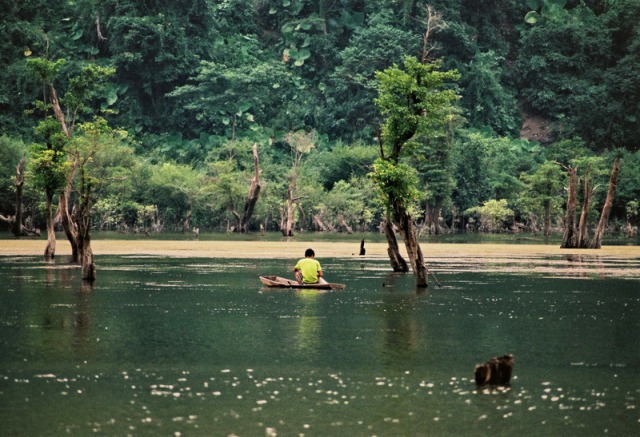 Goat also went home.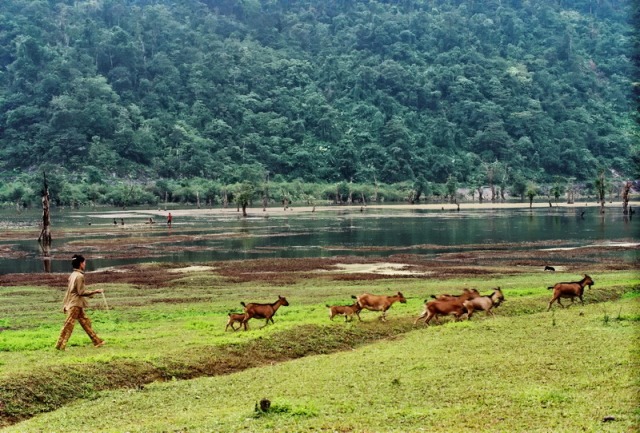 Source:Yangblue's Blog