Published: 16:10 Friday - April 13, 2012
Belongs to Dak Ro commune, Krong No district, Dak Nong province, 125km northeast far away from Gia Nghia commune, Ea Sno is a wild natural lake having a charming landscape of mountains and water.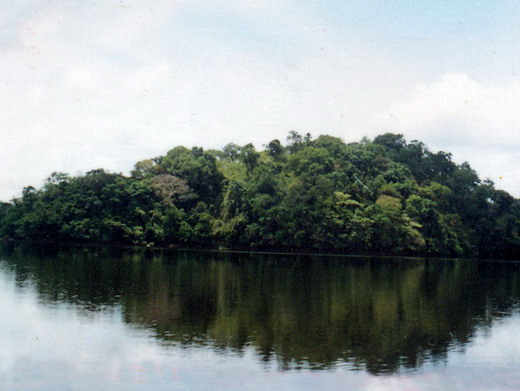 Nature has open-handedly rewarded Dak Nong with Ea Sno Lake, a fascinated attraction always sticks to folk myths, emotions, customs and habits and also customary laws of local residents. The lake is more than 80 ha large. When being seen from the top of the mountain pass, its surface looks like a huge brilliant silver mirror which is edged by the uneven hills and decorated by the green of imposing forests.
Around the lake, there are special forests with a variety of rare and specious plants, animals such as snake, trionychid turtle, monkey, deer, wild pig…. Come to this, visitors have a chance to go boating contemplating the wild fantasy scenery of jungle and to put their souls into the fresh wind to throw all worry, troubles away.
Furthermore, tourists can go boating to Knong No River then follow to the left to Dray Sap Waterfall, or move upstream to Buon Choah visiting the hometown of chieftain No Trang Guh.
Following Krong No River, passing Krong Na River to reach Lak Lake or Ea Rbine region will be more excited. Besides go tripping to enjoy the beautiful landscape of lakes, people also can discover the villages: Buon Ol, Buon Choal, Buon Leng where many myths of Ea Sno Lake are kept.     
Translated by Sugar Free