Published: 17:01 Thursday - December 17, 2015
Travelling is always seemed the best way to relax and enjoy the life. It not only helps us get relaxed but also broaden our mind and enrich our knowledge. As a result, finding a suitable and favourable place to travel play a very important role in satisfying our wish on the vacation. Uncle Ho's Hometown is one of the places that will give you a wonderful trip.
As we know that Ho Chi Minh is the national hero of Vietnam who spent all of his life to build and save the country. He is famous not only at home but also all over the world. He is admired by all of the people in Vietnam and in the world as well. Visiting Uncle Ho's Hometown will give visitors a deep understanding about the life of Uncle and his personality.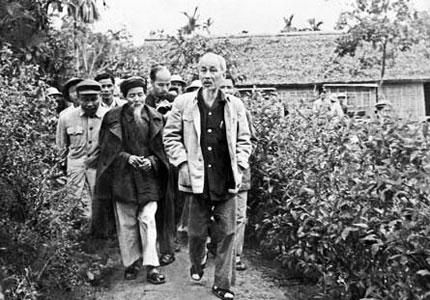 Uncle Ho's Hometown is situated in Sen village, Kim Lien Commune, Nam Dan District, Nghe An province. For a long time, it is seemed to be the well-known attraction in Nghe An in particular and in Vietnam in common attracting many tourists each year. Coming here, visitors will have a chance to visit Uncle's house, his commodity and know how President Ho Chi Minh lived and worked. There are many things going along with Uncle Ho's life remaining at the house. Tourists will go to visit every place including working place, the bed and items that Uncle Ho used in daily life as the desk, rubber sandals, sand hat (mu cat). parallel stick (gay song), etc... The tour guide will tell you the story of Uncle Ho's life and introduce everything in the house. It is the fact that everything in the house is very simple, gentle and homely, that is Ho Chi Minh - a personality of international.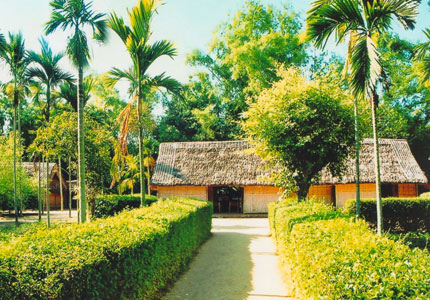 In addition, tourists also should not miss the chance to visit the lotus garden as well as national flower of Vietnam. President Ho Chi Minh is a person who loves nature and respects to nature. Therefore, tourists will see the bamboo lines when entering the house as greeting everyone. Ho Chi Minh is a great hero of Vietnam, he maintained a simple life and used all of his life for building and remaining career of the country. Visiting the house, visitors will be brought back the feelings as when the President was still alive. The atmosphere of the house and its surroundings are quite, peaceful and fresh, it makes you feel comfortable and relaxed when immerse yourself into the atmosphere.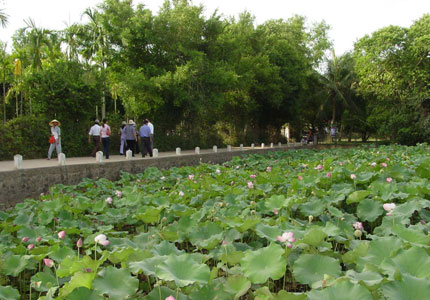 Last but not least, taking the time to enjoy specialities in Uncle Ho's Hometown will make your vacation more perfect and unforgettable. There are many special and delicious dishes in Nghe An that you should not miss the chance to taste on the occasion visiting the house of President Ho Chi Minh. Some most popular and featuring dishes in Nghe An such as: eel soup, roasted young beef, goat meat, rice pancake, Duc rice pancake, oyster soup, nhut, cu do, etc... These are unique foods in Nghe An and you can not find them anywhere to get the taste as in this region. All of tourist coming to Nghe An are impressed on the cuisine of the region.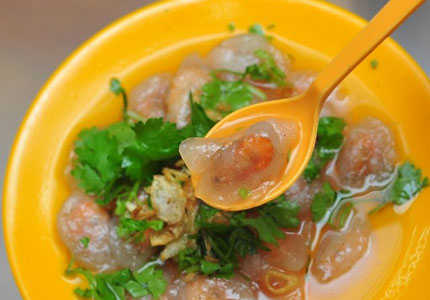 Let's come to visit this place once to know more about our President, his life and his career; and to admire and learn from him. President Ho Chi Minh is the standard personality of all ages.