Published: 16:25 Wednesday - October 28, 2015
There is a destination attached with a legendary story of the man named Coc and the girl named Cong. The sad love story is the foundation to create the very beautiful and magnificent landscape called Nui Coc Lake.
Nui Coc Lake is situated at Dai Tu District, Thai Nguyen Province. It is the attraction attracting a lot of tourists each year. Nui Coc Lake is a man - made lake with musical fountain. The story contributes to creating the landscape and attracting many visitors to visit this place. The legend said that " One pained person cries and the tears have become a river. One person who spends a life waiting becomes the mountain." Generally, all of people in the country know the legend and it is told as the love story between Romeo and Juliet. Though the man named Coc and the girl named Cong love each other so much but they can not reach each other due to their social status. When tourists go to visit the destination, you will not only have a chance to visit and discover the lake but also listen to the songs and the story related to the legend. This will make your visiting become more interesting and exciting.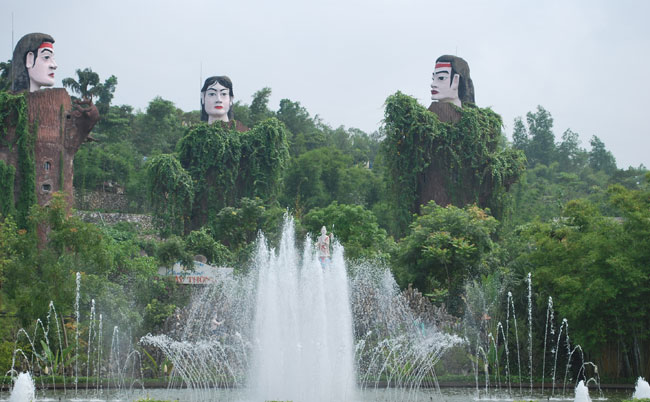 The lake contains 89 islets, while that, some are covered with trees, some with flocks of birds and others with flocks of storks or mountain goats. Therefore, some islands are called "Stork Island", and some are known as "Goat Island". Visiting Nui Coc Lake, visitors will have an opportunity to visit and experience entertainments and beautiful sights such as: Palace of Legend, Nui Coc eco-tourism Park, Fairy Tale House Underworld, Water Park, etc. Besides it, the lake has various animals including 40 species of birds and 15 species of mammals. Coming to Nui Coc lake, tourists will take a chance to take part in entertainment activities that given to you.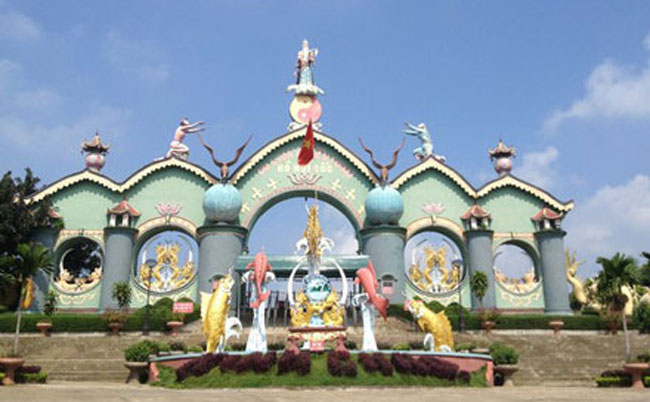 The Fairy Tale House Underworld will bring you mystic and mysterious feelings when discovering the underworld, it is very exciting and wonderful to discover the site. Coming to Nui Coc eco-tourism Park, visitors will take the advantage to visit the zoo, participate in entertainment activities as well as water sports.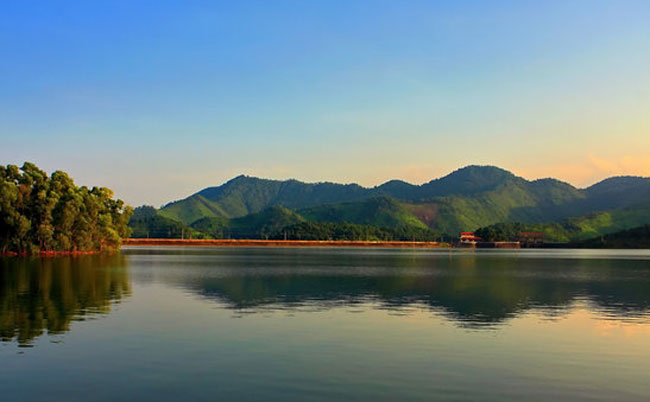 Especially, when taking a visit to Nui Coc Lake, you should not miss the opportunity to immerse yourself into immense tea fields. Thai Nguyen is the land of tea fields and it is covered by the green of tea. Visitors can enjoy tea water and buy it for present as it is the specialities of Thai Nguyen.
Let's go to visit Nui Coc Lake to experience and take part in entertainments in the Lake. It absolutely will bring you unforgettable memory and profound experience. In fact, there are many authors and musicians who composed works telling about the Legend of Nui Coc Lake. You should not be hesitate and take your package to visit this place.