Published: 14:07 Sunday - July 21, 2013
Located about 55km from Tuyen Quang city on National Highway 2 to the Nort, the populations of Tien Cave ( Thong Nhat village, Yen Phu Commune, Ham Yen district) consists of 7 caves: Tien Cave, Thien Dinh cave, Dan Da cave, Thien Cung cave, Tam Cung cave, Thach Sanh cave, Am Phu cave. All are arranged in an arc.
Visitors to Tien cave will have an opportunity to admire the wild beauty and splendor of nature.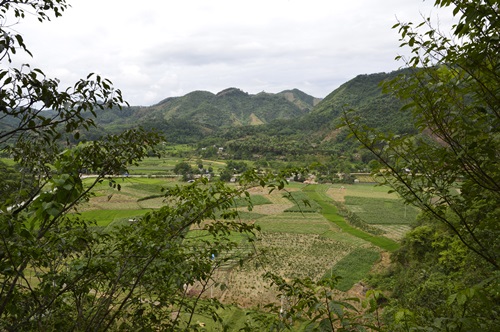 Unlike the others, Tien cave is located near the top of mountain. After climbing over a hundred of stone steps tinted green moss, visitors will encounter large stone gate. Here, visitors can admire fully the beauty of a vast mountain, and enjoy the cool fresh air of heaven and earth.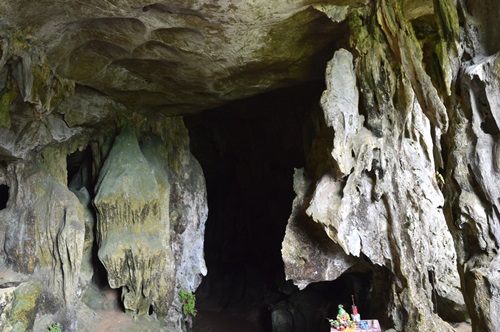 Tien Cave
Following the stone steps into the cave, visitors will encounter the gaps that look like windows. On sunny days, light from entrance looks like a very large headlight; they shine into the deep grottos create magical and fancy.
Over millions years, there is erosion of water and wind, the blocks are crystallized stalactites create a similar shape thing on Earth.
In the main action, we encountered a stone used to prop the sky stone pillars carved ceiling.The rear pillars are the imposing marble blocks form a pregnant woman. On the wall in the same, we see the church as their first five floors. Sitting on the altar is the first Saturday Fairy is in the posture of praying; she looks good on the anxious urge tolerance and climate.
Continuing the journey, visitors will conquer the peak of mountain to admire the Golden Spirit. He sat on the high-head pointing south. Visitors should touch the Golden Spirit to pray for good fortune and peace for you, your family and friends. Click for sight, visitors can enjoy the vastness of heaven and earth and water with colorful jungle of banana flowers with bright green of the jungle.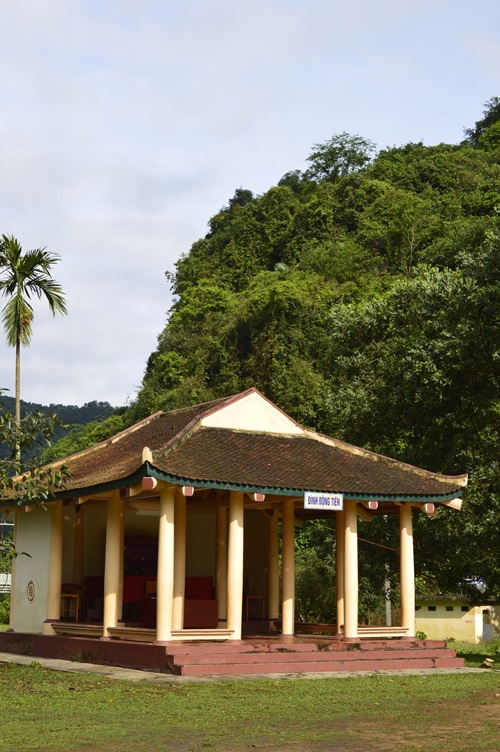 Dong Tien communal house at the foot of mountain
Because of such magic beauty, the populations of Tien Cave have so many legends. Coming here, visitors will hear touching love story of a orphan boy and a 7th daughter of Jade Emperor, as well as the legend is associated with each place here.
 Nguyen Hao