Published: 05:10 Tuesday - January 29, 2013
Trang An located about 3 km away from the ancient capital of Hoa Lu, is a wonderful landscape. Road from Trang An to Ninh Binh is very long and smooth and both sides of the road are the newly planted trees with premature green leaves.
We arrived at Trang An at noon but the atmosphere here is very cool with charming scenery of the majestic mountains reflecting the calm and clean water surface. On waterfront, there are many blue boats making the scenery more charming as a nice picture.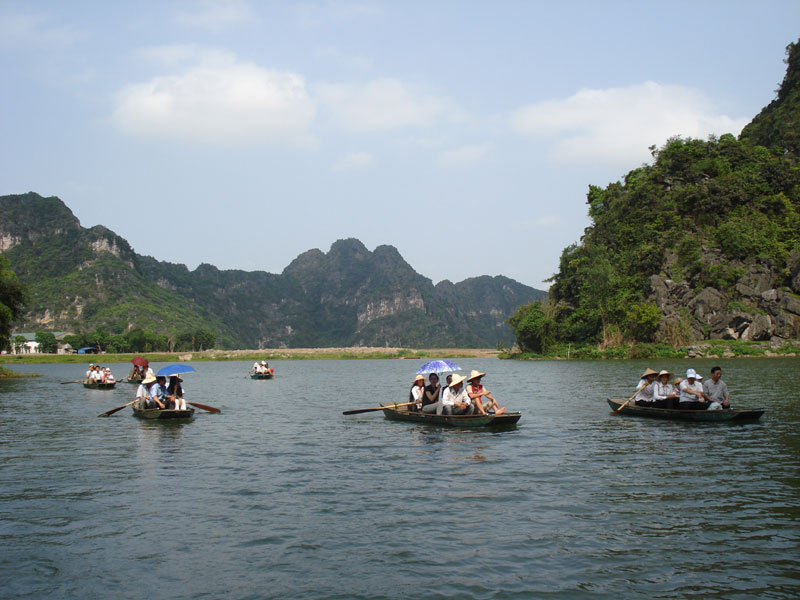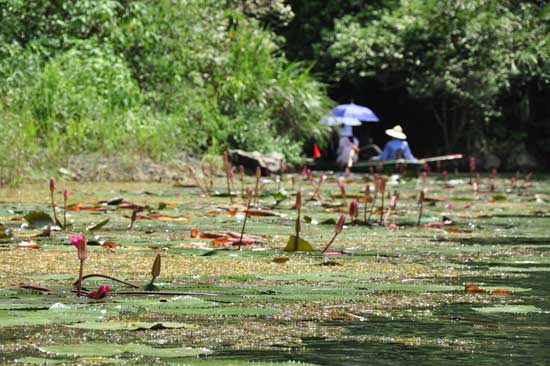 Trang An has nearly 50 large and small caves, but a tour around this area just has to go through 10 large caves.  In these caves, rocks were eroded by water many years ago and it created these lively and colorful stalactites.

Each cave has a private name such as  Dia Linh, Nau Ruou, Ao trai cave. That is an amazing experience when visitors sit on a boat to explore these caves. Because you not only sit still but also not tilt from side to side and bow your head very low to avoid stalactites hanging down from the top of the cave.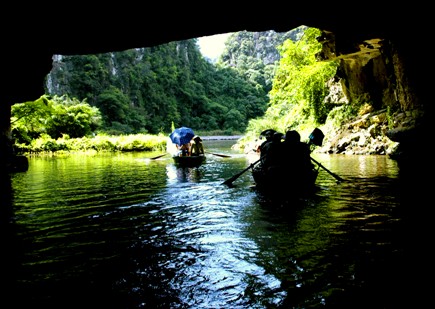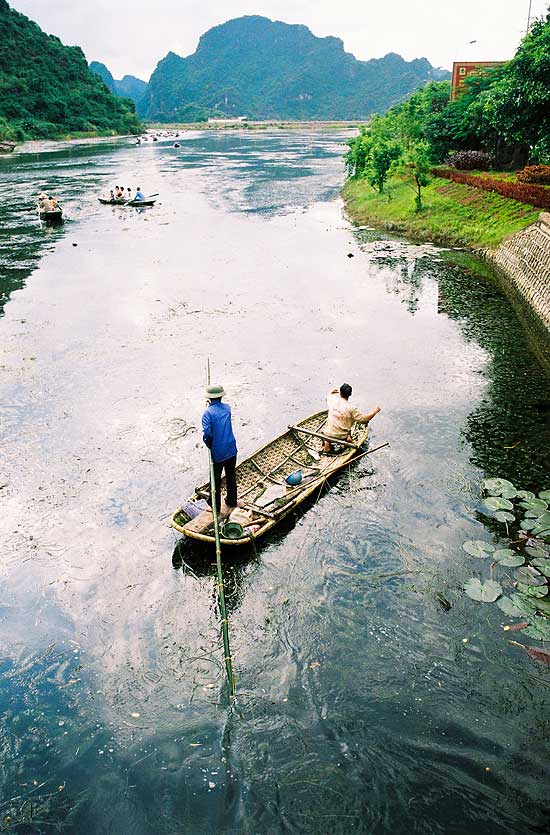 The atmosphere in cave is very cool and when getting out the mouth of the cave, you will be surprising because of wonderful scenery. Water in lake is very clean and visitors can see through its surface .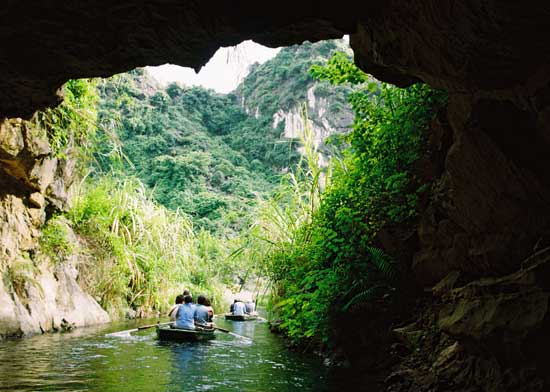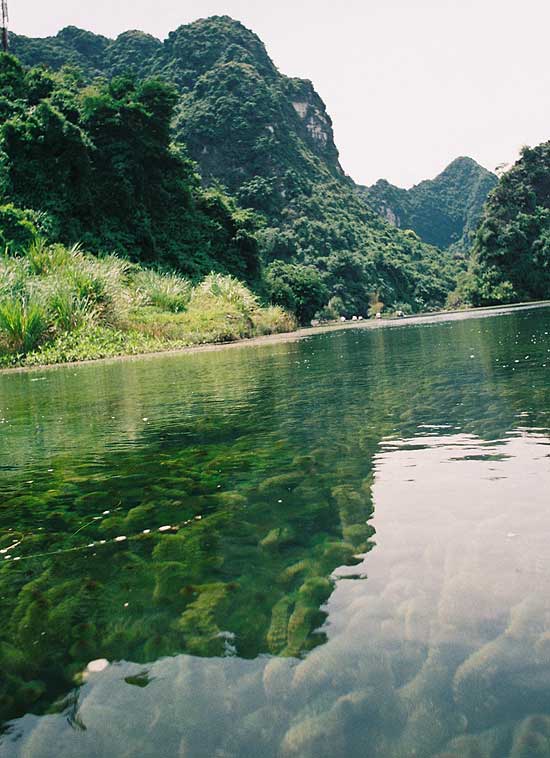 Coming back from Trang An, visitors can stop at a roadside to enjoy special dishes: goat meat, "com chay". " Com chay" is very crispy and spicy with light yellow. It is very delicious!
According to the legend, by the end of the 19th century, a Ninh Binh young man named Dinh Hoang Thang worked for a Chinese in Hanoi. He fell in love with the landlord`s daughter but was rebuffed. Hoang Thang came back his home and learnt the secret to cook food deliciously and invented "com chay" and when becoming the owner of a large store, he came back to marriage his lover and her mother agreed.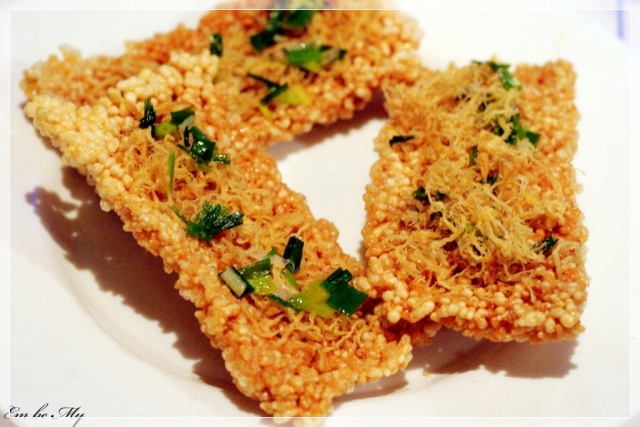 Another specialty that tourists can not miss when visiting Ninh Binh is goat meat. Those goats are fed on the rocky mountain. Their main food is grass and green leaves. Therefore their meat is very delicious.  I am sure that this special cuisine will make satisfied any demanding customers.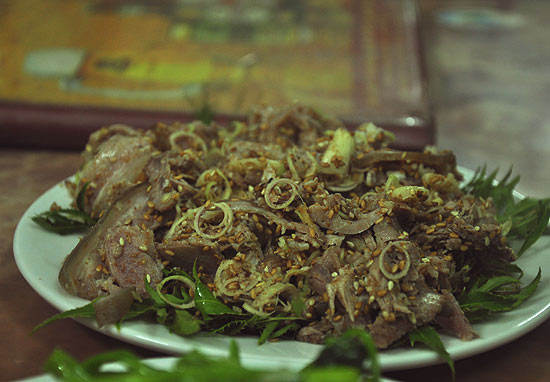 Translated by Nguyen Hao
Source:Travel.org.vn