Published: 08:35 Friday - July 06, 2012
Nhi Thanh cave located between Lang Son city (capital city of Lang Son province) is one of the must-see destinations whenever you have chance to visit Lang Son province.
Being the natural cave with more than 500m in length and other grandiose beauty, Nhi Thanh Cave is closely related to the well-known person named Ngo Thi Si who discovered and restored this cave to be the attractive destination in May 1779.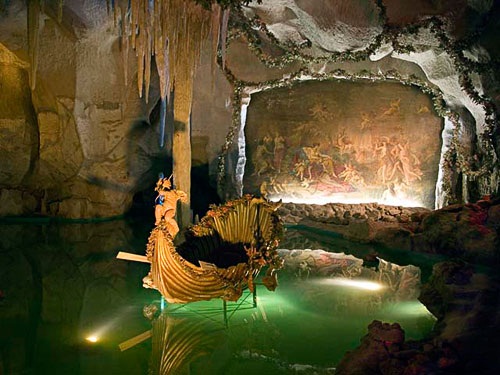 Nhi Thanh Cave is quite large with many corners, stalactites in many different shapes. From the main gate looking up, Tourists in Vietnam tourism could see the Tam Giac pagoda (triangle pagoda) which honors Confucius, Laozi, and Buddha. There is a statue carved into the limestone portrait Ngo Thi Sy. On the cliff of the cave, there were also many poems written by him.
Being the pagoda of three religions, there are many statues of Gods under different shapes: Nhi Thanh cave is related to Ngo Thi Sy when he was assigned to be the head of Lang Son province from 1777-1780. In this short period, he changed the appearance of Lang Son of all the aspects especially the cultural one: he discovered eight beautiful spots of Lang Son, which includes Nhi Thanh cave.
He hired the workers to rebuild this area of cave in 1779. The left cave is higher with tougher land, so it is suitable for pagoda. Nhi Thanh cave is under the pagoda of three religions.
There are still many steles inside this cave recording the doctors and well-known people crossing this cave and left. This is the precious resource for literature history, Lang Son history and art history.
Above the grotto is Tam Giao Pagoda built in 1779 is dedicated to Confucian, Buddha and Laotze.
Don't miss the chance for discovering Vietnam attractions through Vietnam travel, especially for Tam Giao Pagoda and Nhi Thanh Grotto when visiting Lang Son province.
Source: vietnamcave.org