Published: 16:08 Monday - June 25, 2012
Situated on the island range of Bo Hon in the system comprising the Sung Sot Grotto, Dong Tien Lake and Luon Grotto. The Trinh Nu Grotto is 9km south of Bai Chay Tourist Wharf and is considered as the symbol of truly love.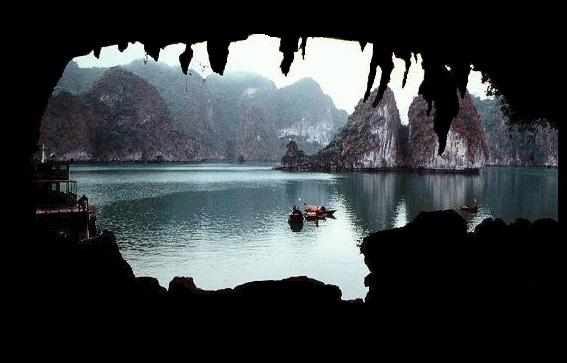 This grotto was name La Virgin (the grotto of virgin girl) according to the legend of the romantic love of two couple: a poor beautiful girl and a young fisherman. There once was a beautiful fisherman's daughter, whose family was so poor that it was in the service of the rich administrator of the fishing zone.
He forced the family to give him the girl as a concubine. She already had a lover who at that time was on the high seas catching fish to prepare for their wedding. The administrator, angered by her refusal, exiled her to a wild island where she suffered from hunger and exhaustion.
On one frightening night, amidst terrible rain and winds, she turned to stone. It was also the night that her lover knew of her danger, and he rowed his boat in search of her. On the terrible night, the tempest destroyed his boat and he floated to one of the islands.
In a lighting flash he saw his mate in the distance, but his calls were driven away by the wind. He used a stone block to hammer down on the mountain cliffs to announce to her he was nearby. He struck until blood flowed from his hands, and in his final exhaustion, turned to stone (today's Male Grotto).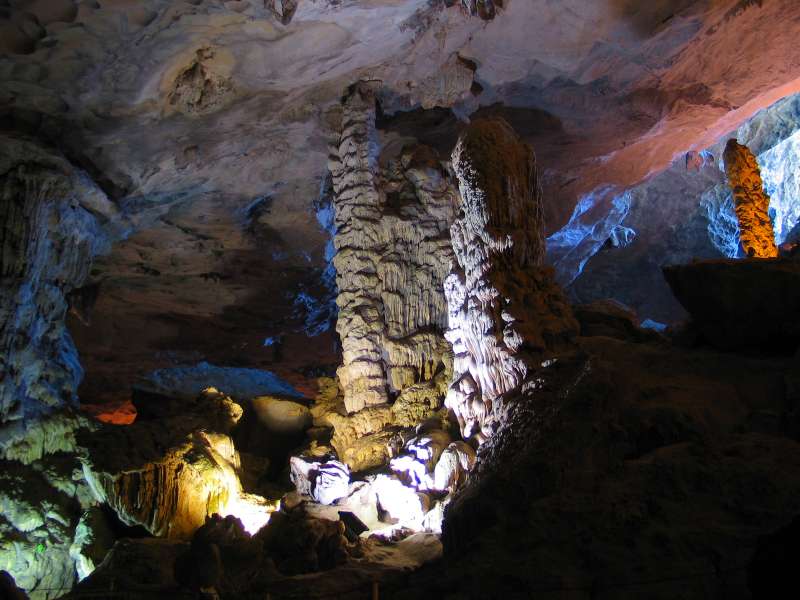 Trinh Nu Grotto consists of three chambers. The first chamber likes as a house with flat roof and linked with the next chamber by a narrow window. The second chamber is 8m long and 5m wide and about 4m height. Inside the grotto many stalagmites and stalactites bearing strange forms which created on the wall many skilful carving pictures.
In the second chamber there is a small door leading to the last chamber which is in rectangle with 60m long, 20m wide. On the wall many stalactites fall down which created many lovely pictures: here is a group of girl heart to heart talk, another is a picture of phoenix spread with its wing spreading wide. Far from is many pictures of bird. 

Today, when visiting the Virgin Grotto, tourists can still see the petrified girl with her long hair hanging down, and eyes looking towards the mainland. Opposite the Virgin Grotto, the Male Grotto is still home to the lover, his face turned towards his mate. His passionate calls and blows against the grotto's walls can still be heard at times.
Source: http://www.vietvisiontravel.com