Published: 15:20 Friday - July 19, 2013
Nguom Ngao Cave in Gun village, Dam Thuy Commune, Trung Khanh District, Cao Bang Province is blessed with the pristine and magic beauty that enchants every visitors coming here.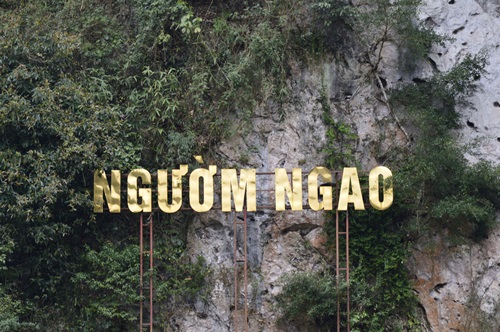 Nguom Ngao is a really stunning cave, huge and attractive with various shaped stalactites. Some stalactites can also create echo. In comparing this cave with Thien Cung Cave in Ha Long Bay, it is certain that you truly think Nguom Ngao is more beautiful and majestic.
In the language of the local Tay ethnic minority  "Nguom Ngao" means "tiger's cave". It is said that a long time ago, many fierce tigers sheltered in the cave and would enter the nearby village to hunt for livestock and even humans.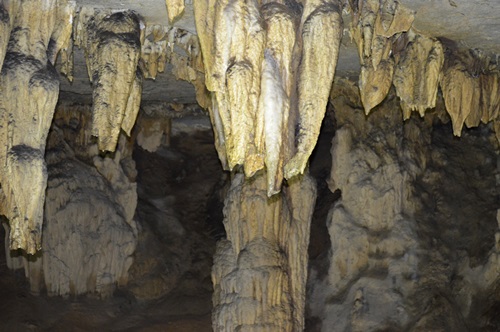 Inside the cave
According to scientists, Nguom Ngao Cave existed about 300 million years ago, but only discovered by the French in 1921. In 1994, the local began to guide visitors to visit Nguom Ngao cave on foot or by boat. In 2003, Cao Bang tourism industry was officially operated, and Nguom Ngao cave has become attractive tourist destination.
The main entrance to this Cave is about 2km far from Ban Gioc Waterfalls, just off the road to Cao Bang. Wonderful beauty of Nguom Ngao spreads the cavern. A British study in 1995 found the grotto to be 2,144 meters long, reaching heights of up to 60 m, with three main entrances namely Nguom Ngao, Nguom Lom and Ban Thuon.
Inside Nguom Ngao Cave, visitors can hear the murmuring sound of stream. In the past, the local people guided visitors across the stream by small boat. In particular,  there is a gap to the sky in the cave. At 2 pm (on April 22 annually), there are 3 streams of light intersecting together that make a corner of cave brighter for a few minutes. It is an interesting phenomenon that is endowed by nature.
Although the way to go to Nguom Ngao Cave, Lang Son is difficult ( about 300km from Hanoi), there are thousands of visitors coming here every year to visit and admire the majestic beauty of Nguom Ngao Cave. In 2008, there were more then 10 thousands of visitors coming to Nguom Ngao Cave.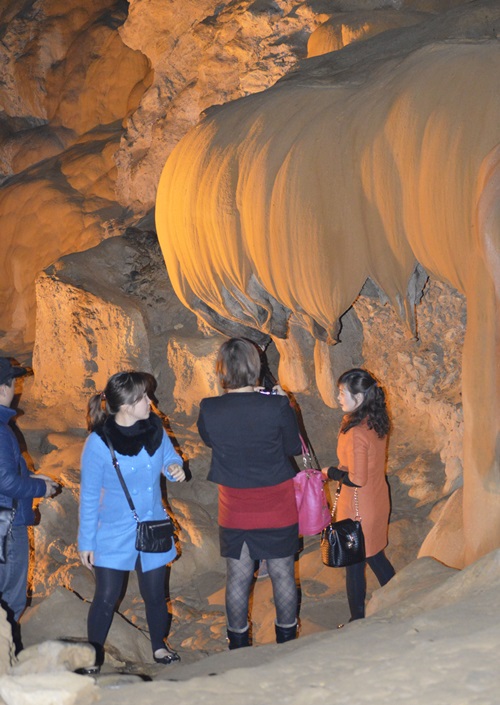 Many tourists come here
At its main entrance, you can feel the fresh, cool air from the natural mist inside. Nature has endowed the cave with stone formations that look like human beings, trees, plants and mythical animals.
Nguom Ngao has been recognized as a national relic. Without doubt, Nguom Ngao Cave and Ban Gioc Waterfalls are two must-see natural wonders in the northern province of Cao Bang.
 Nguyen Hao