Published: 16:29 Wednesday - June 20, 2012
Ban Gioc Waterfall is on the border with China. It is over 90 km from Cao Bang , equivalent with more than 2 hour drive each way. It's echo can be heard some kilometers away from Trung Khanh.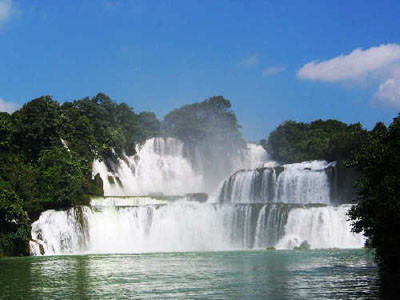 Ban Gioc Waterfall

Its name comes from the Montagnard languages and sometimes spelt as Ban Doc. Though not the highest, Ban Gioc Waterfall is the largest fall in Vietnam. At the height of 53m and 300m wide, the waterfall has 3 layers and water from the peak creates spectacular scenery as well as merry booms and sounds that could be heard from distance. It is wonderful when walking across paddy fields to reach the base of the falls
.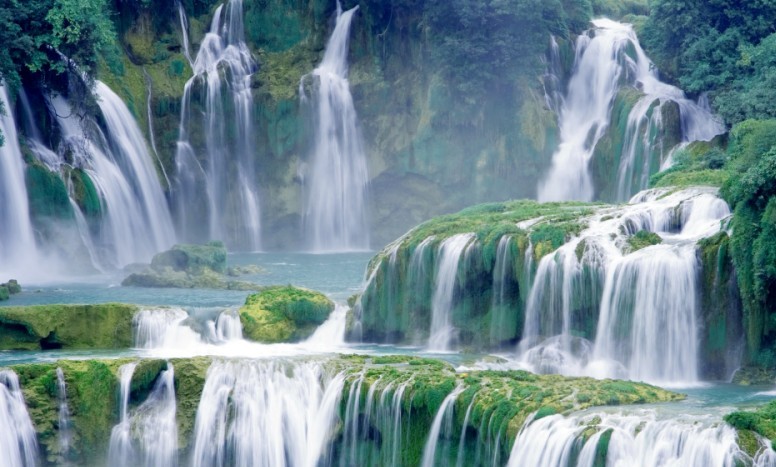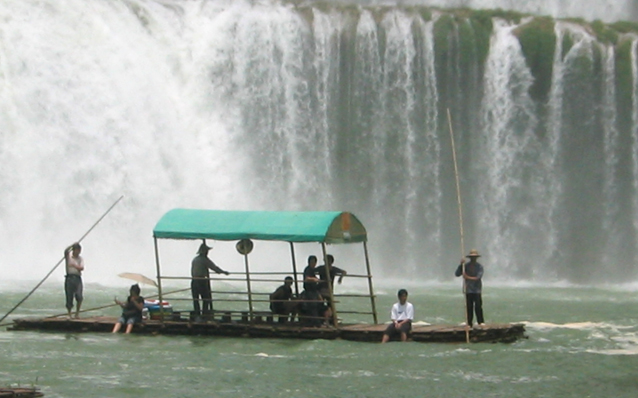 The sight in Ban Gioc Waterfall likes a poetic, quiet beauty of water, forest and cloud area mixed with fresh atmosphere of mountainous ethnic groups. Young people and ethnic people usually sing the impressive verses about the imposing fall.
The water is full enough any time year- round to make your trip worthwhile. But its volume changes markedly between the dry and rainy season. And best time to visit Ban Gioc Waterfall is from May to September, when the falls are most impressive.
Source: Internet