Published: 16:13 Friday - April 20, 2012
From the centre of Krong Bong district toward the direction of Chu Yan Sin Mountain range about 3 km further, you will see a beautiful attraction of Dak Lak that is Krong Kmar Waterfall.
From the highest mountain top of Chu Yang Sin Mountain range which is called the ceiling of Tay Nguyen, Krong Kmar stream flows to the mountain bottom, creating Krong Kmar waterfall having wild, poetic landscape that everyone who has came here once will remember it forever.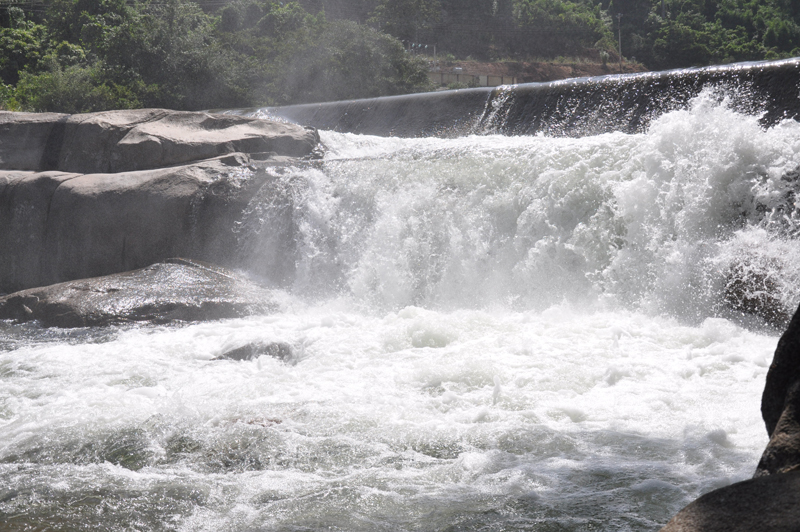 In the upstream, on the Chu Yang Sin mount, the stream falls down, making up continuous waterfall steps. Water from Krong Kmar waterfall is poured to rock steps spreading white foams, creating a string of sound which is rumbling vibrant in the forest.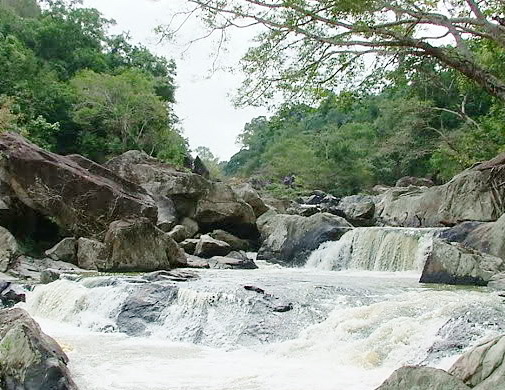 Behind the water pillars of the waterfall, there are many large and flat stones like the tables for visitors to stop, contemplate the scenery or hold the small party in the middle of stream.
From here, people who are interested in discovering the mountainous landscape can walk following the waterfall, go oppositely to the upstream direction. They will be surprised of a large blue lake that is dozens-of-meters deep, located in a pine forest where there are melodic birdsongs of many kinds of birds all year.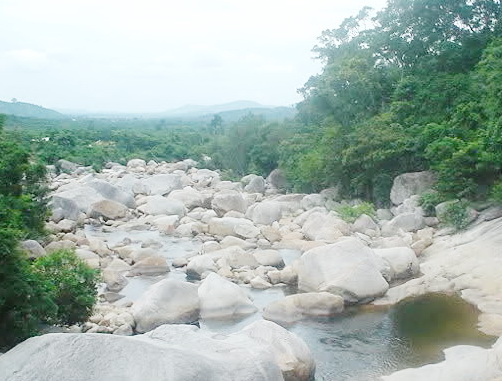 Travel to Krong Kmar waterfall, visitors will have a chance to contemplate the impressive charming scenes that nature has rewarded human, to soak their bodies in large bathing fields with the transparent, pure water where each stone can be showed clearly. The time of walking, sightseeing behind the waterfall will bring to people pleasant, fresh feelings, drive all tiredness away.
Furthermore, tourists also can ride elephants of the Ede for a climbing tour conquering Chu Yang Sin Mountain, or enjoy the unforgettable taste of Tay Nguyen tube wine.   
Translated by Minh.H.N
Source: mytour.vn