Published: 17:50 Sunday - July 21, 2013
Phu Tho has been known as the land of cradle, origin of Vietnamese people. Here is famous not only for Hung Temple that is always in our mind, but also the green color of palm trees.
We visited Phu Tho on the early days of summer. Unlike many people, we made a decision to visit Phu Tho on other unusual road. We followed on National Highway 32 to explore strange but stunning beauty of this land.
Going along National Highway 32, we saw great image of green palm trees on two roadside. My friend was surprised and excited because this was the first time she have seen many palm trees.
The palm-line rows are planted as if greeting enthusiastically visitors coming to Phu Tho land. Graceful palm trees stand in the early morning, its foliage spreads widely to cover for the land and people.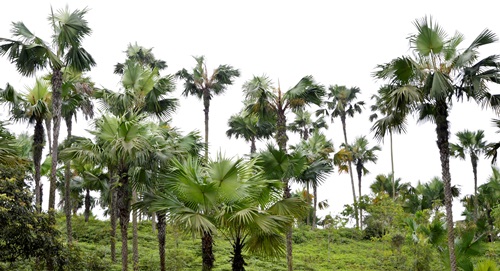 On the way, we encountered a famer named Le Van Tien " you are standing on the ground of Phu Khe, Cam Khe district, Phu Tho. Although our hometown is poor, palms are vast" he said.
Living more than 70 years in Phu Khe, he has 800 ha of palms, so he had so many memories about this land. He felt so happy when talking to the youth from other places. He said " When he was small, palm forest protected and disguised for soldiers in the war against the French.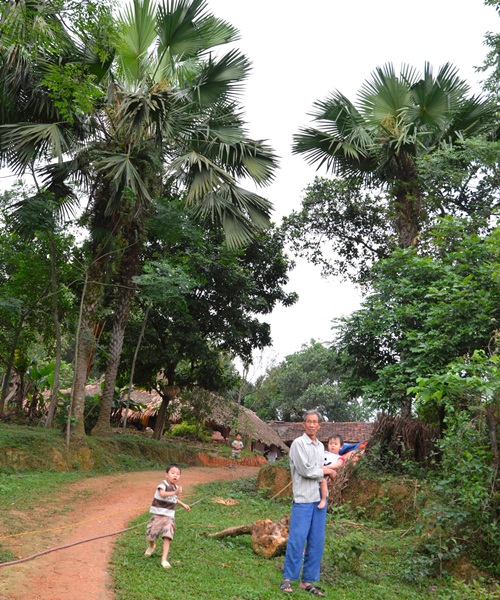 Mr Le Van Tien and his palm trees
Over 2 wars, palm forests still stand proudly as beams of the Central Highlands.
Almost children in Phu Khe can climb palm to pick fruit or cut branch of palm tree in order to make sweeping brush or leaf hats. On the way to the school, every day children go through so the image of palm tree is entrenched in the mind of Phu Tho childhood.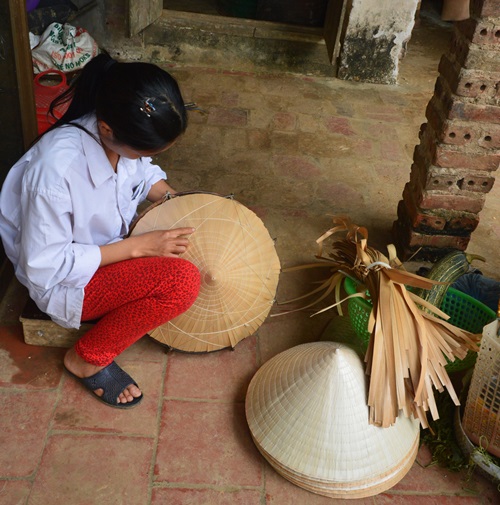 Palm is not only the beauty of the Vietnamese village, but also useful for people such as making leaf hats or process food.
 Nguyen Hao