Published: 00:49 Saturday - July 20, 2013
Tay Yen Tu Nature Reserve that is located in Luc Nam and Son Dong Districts, Bac Giang Province and about 150 kilometers far from Hanoi to the north-east, is considered as an interesting place for nature lovers. You can come here by any kinds of transportations such as bicycles, motorbikes and cars.
Tay Yen Tu Nature Reserve is situated on the west side of the Yen Tu mountain.. Yen Tu is a high mountain with the system of natural native forests, recognized as a nature reserve since1986. Yen Tu mountain is famous for many hundreds years old trees or sacred and quite temples.
Our group made a decision to visit Tay Yen Tu Nature Reserve to enjoy the natural beauty here.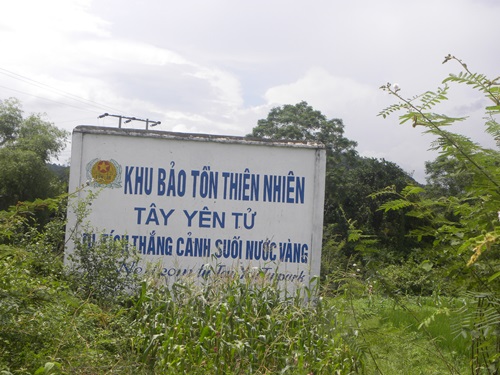 Signpost
In fact, Tay Yen Tu Nature Reserve has the total area of 13.020.4 ha of special-use forests comprising 11.710 ha of natural forests. This Reserve contains a high biodiversity potentiality, features for the Northeast Vietnam.
There are five major vegetation types att the different heights. For example, under 100m, there are grassland and shrubs, from 100m to 200m is small timbers and bamboos….In addition to, Tay Yen Tu Nature Reserve owns plenty of medicinal plants: Ba Kich, Tram Huong, Tho Phuc Linh. In particular, there are some species of rare plants: Lim Xanh, Kim Giao, Sa Nhan, Vu Huong, Tung La Han….In addition, Tay Yen Tu Nature Reserve has a very diverse fauna, consisting of many rare and threatened species listed in the Red Data Book of Vietnam and the Global. Even, series of new species were discovered in here.

On the other hand, Tay Yen Tu is also well-known for ecotourism with Khe Ro Primitive Forest and Golden water (nước Vàng) stream, Giot waterfall. Khe Ro consists of shaggy forest canopy, waterfalls, cliffs, especially, the blue small lake in the middle of the forest. And, Golden water stream has its special name because the water of stream is only honey-yellow all time. Golden water stream has a diverse and abundant fauna.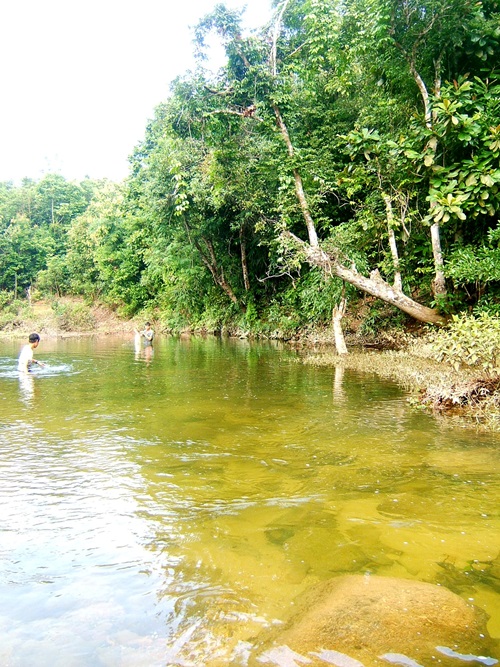 Golden stream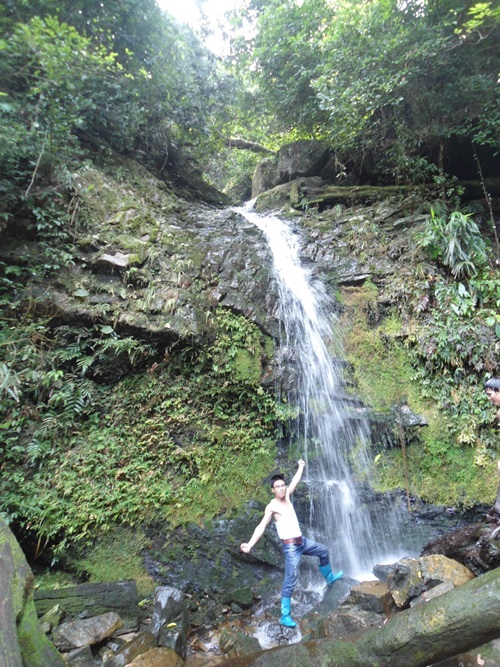 Giot Waterfall

Tay Yen Tu Nature Reserve is very suitable for many kinds of travelers. That people enjoy exploring and conquering nature can come there, tourists want to relax, avoid all busy anything or even scientists would like to study fauna and flora.
Nguyen Hao