Published: 10:14 Thursday - February 25, 2016
Known as the birthplace of celebrity Nguyen Trai - a famous person in Vietnam, Hai Duong is one of the interesting and wonderful place to discover and experience. The province offers tourists a lot of beautiful and fantastic landscapes and historical sites to visit.
Hai Duong is located on the Red River Delta and it has the border with Bac Ninh and Bac Giang province on the north; Hai Phong and Quang Ninh on the east; Hung Yen on the west and Thai Binh province on the south. Hai Duong is the remarked region of many national celebrities including Le Huu Trac, Tran Nguyen Dan, Nguyen Trai, Mac Dinh Chi and Pham Su Manh. Therefore, coming to Hai Duong, tourists will not only take the chance to visit famous and popular landscapes but also learn more about the history as well as background of national heroes. The land remains a lot of stories and memories in  the past. In addition, Hai Duong is also the place of many traditional handicraft villages such as Chu Dau Pottery, Chau Khe Gold, Dong Giao Carving, Ke Sat Dry Pancake and Hai Duong Green Bean Cake. Tourists can take a visit to these handicraft villages and get to know more about how the residents make these traditional products.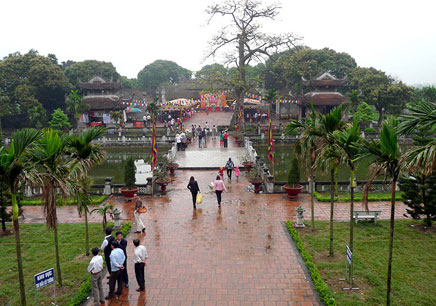 To talk about the stunning and beautiful landscapes in Hai Duong, Con Son - Kiep Bac is considered the most famous and popular tourism complex. Visiting the complex, tourists can go to visit Con Son pagoda, Kiep Bac temple and temple worships of national celebrities. Con Son consists of Ky Lan mountain, Ngu Nhac mountain and Con Son lake. It is a gravel mountain with the height at 200 meters. The must-see place to visit that is Con Son pagoda, also called Hun pagoda or Thien Tu Phuc Monastery. The pagoda is located in Cong Hoa Commune, Chi Linh District. By the time, the pagoda underwent some restorations to create the pagoda as today. It has 83 rooms with 385 statues, some of which heigh at two to three meters. The first three-meter is Amida statue on a large pedestal in the pagoda. Behind the pagoda and separated by a small yard in ancestor house contain the statues of Truc Lam, three ancestors - Tran Nhan Tong, Phap Lao and Huyen Trang, statues of Tran Nguyen Dan and his wife, statues of great national hero Nguyen Trai and his concubine  Nguyen Thi Lo. Con Son pagoda is a historical heritage of the country and there are many antiques and relics preserved in the pagoda.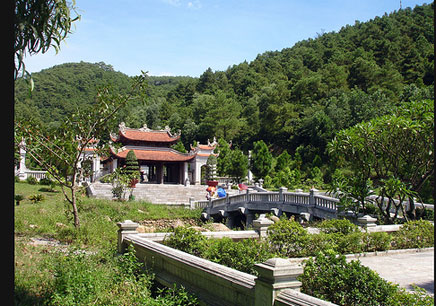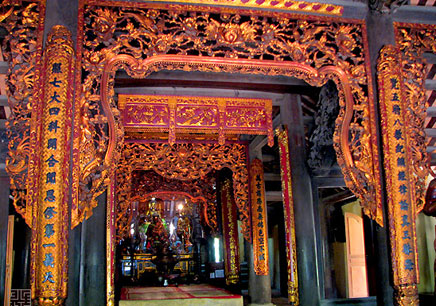 Besides Con pagoda, Kiep Bac Temple is another attraction in Hai Duong to visit and discover. The temple name is the combination of two villages including Van Yen - Kiep village and Duoc Son - Bac village. It is a plentiful and abundant valley with Dragon mountain at the surroundings. In the 13th century, this is the stationing location of national hero Tran Hung Dao - the great leader in the war against Nguyen Mong invader. Temple worship of Tran Hung Dao was built in the early 14th century on the area in the center of Kiep Bac valley. There are 7 copper statues inside the template including statues of Tran Hung Dao, his wife and two daughters, Pham Ngu Lao, Nam Tao, Bac Dau and 4 plaques of 4 sons. Every year, temple festival is organized on the death date of national hero Tran Hung Dao.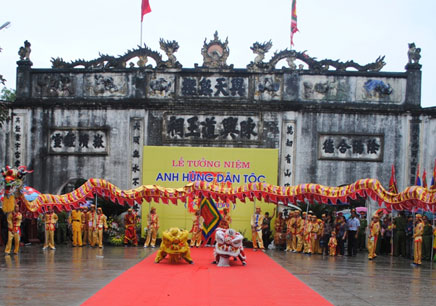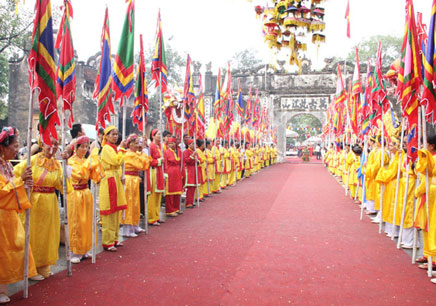 In addition, tourists can go to visit the temple worship of Nguyen Trai which was built with the traditional and unique architecture. The temple is surrounded by Con Son Lake to create a poetic and romantic space. It is an important temple to remember to the national hero Nguyen Trai - one out of 14 national heroes of Vietnam.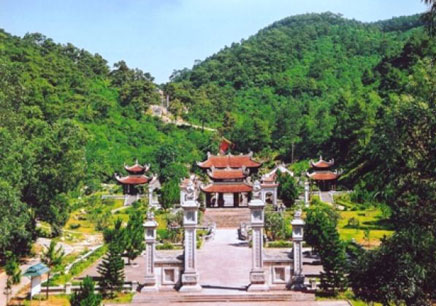 Con Son - Kiem Bac complex is one out of 62 important relics of Vietnam and it is really a must-visit complex when coming to Hai Duong. Let's visit the heroic and get to know more about the heroic history of the country. Moreover, do not forget to enjoy the specialities of Green Bean Cake in Hai Duong and buy some of them for gift, your trip will be more interesting and unforgettable.