Published: 11:09 Friday - July 08, 2016
Ha Giang is famous for the highland market of the ethnic minorities and one of the most well-known highland market is Dong Van market fair. It is a place to sell and exchange local products made by Mong, Han, Dao, Giay and Tay ethnic people. And, you can discovery many different culture of ethnic people living in rocky plateaus.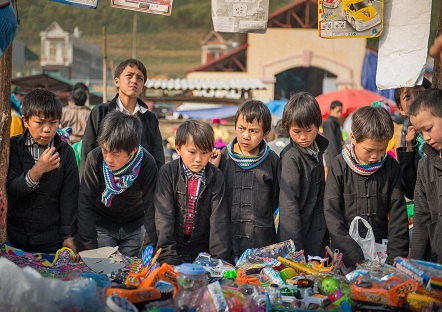 The market meets on Sunday every week and holidays, New Year. Market located at the root of Don Cao Mountain, beside the Dong Van ancient town. The whole market is designed with the style of Vietnam-China and it has interference with feng shui plateau. There has the rows of stone pillars with sophisticated carve. Dong Van market situated in the middle of Dong Van highland valley basin as an impressive point. This market is designed with U-shape structure and architecture on stone was built during the period from 1925 to 1928.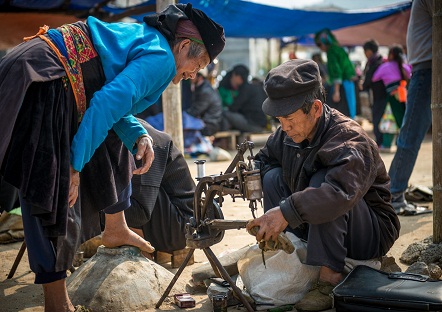 If you have chance to visit the ancient town of Dong Van in the weekend, you will see that the tiny and quiet town becomes noisier and much more crowed on Sunday, like a colorful festival with different traditional costumes of Dzao, H'mong, Lo Lo, Tay, Giay people. Some of them have to walk to the market from 3am, pass the way of tens of km to join the market.
The unique features of Dong Van Sunday market are products that people bring to the market for exchanging, agricultural products are the main goods. You will see some special vegetables, corn and even pigs, chicken, cows.