Published: 10:53 Thursday - January 28, 2016
Vietnamese Tet holiday is considered the special chance for Vietnamese to gather with their family and meet their relatives and friends. Therefore, on these special days, all of the Vietnamese will come back their hometown and enjoy a warm and happy Tet holiday.
During the days of Tet holiday, there are not so many people on the streets and in the big cities. On these days, Vietnamese often spend time being with their family to clean up the house and decorate for Tet holiday. It is a good and wonderful chance for them to have more time being with their parents and relatives. Therefore, we will not see so many people in the big cities. However, it will be a good idea to travel in Vietnam during Tet holiday.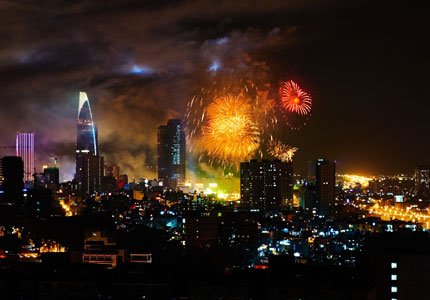 On the days of Tet holiday, all of the places in Vietnam are decorated colorfully and beautifully with a lot of flowers and Tet trees. The country brings the beauty of Spring and it is especially embodied in the big cities. So traveling on the occasion of Tet holiday will give you a wonderful and fantastic impression. On this occasion, taking a visit to following places will help you feel the beauty of Vietnam in a deep way.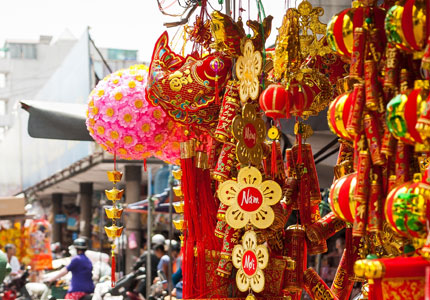 The first should-go place to visit on Tet holiday that is Hanoi city. On Tet holiday, the streets of the city are decorated full of flowers and especially the famous traveling destinations in Hanoi are also decorated more beautifully than the normal days. Visiting Hanoi on Tet, you will have a chance to know more about the traditional Tet of Vietnam as Hanoi is the place reflecting the Vietnamese culture in the deepest and clearest way.  Besides it, you can go to visit some famous landscapes in Hanoi such as Hoan Kiem Lake, Ho Chi Minh Mausoleum, Temple of Literature, Old Quarter, etc. The most interesting thing is that visiting Hanoi capital on the occasion of Tet holiday, you will have the seldom chance to admire Hanoi with a quiet atmosphere as not so many people in the city. The streets are not busy and crowded as usually and you also do not have to face to traffic jam.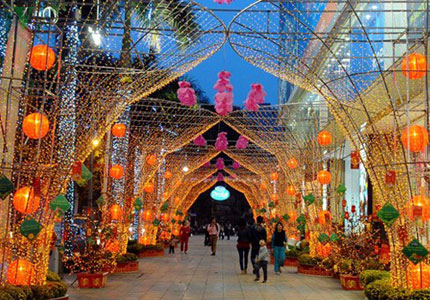 The second place to visit in Vietnam during Tet that is Ho Chi Minh City - the second biggest city in Vietnam. Ho Chi Minh City is another interesting place to visit in Vietnam as it is the city of entertainments and traveling. There are many places to visit in Ho Chi Minh such as Notre Dame Cathedral, City hall, Opera House, Nguyen Hue Flower Street or enjoy flower festivals. Moreover, if you are afraid of the cold weather in the North, it is ideal to visit Ho Chi Minh City with a comfortable weather and you can go to visit beaches if you want. Ho Chi Minh is especially beautiful at night with a lot of lights in different colors making the city more colorful and luxurious. This is really a wonderful and fascinating place to visit on Tet holiday.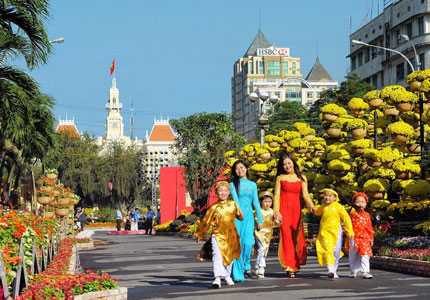 Besides Hanoi Capital and Ho Chi Minh City, Da Nang is also a must-see place to make your Tet more significantly. Danang is regarded as a luxurious and interesting city. The city gets more beautiful and attractive at night and it has the own way to adore the visitors. The city offers tourists a lot of beautiful landscapes such as Cao Dai Temple, Danang Cathedral, Marble Mountain, Dragon Bridge, Cham Museum, Phap Lam Pagoda, etc. Especially, for those who love beaches will take a great chance to visit a lot of beautiful and fascinating beaches such as Non Nuoc beach and My Khe beach.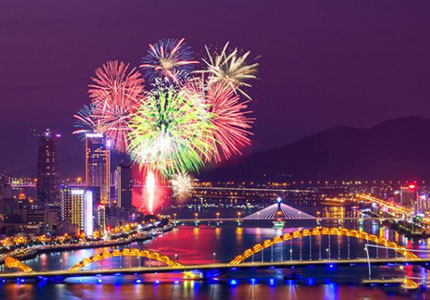 Last but not least, on Tet holiday, visiting pagodas will give you a meaningful and exciting chance to do more than normal days. Vietnamese often go to pagodas to wish for lucky and good things in new year. Also, it is to carry out the worship to the ancestors and hope for a good fortune. Bai Dinh Pagoda is one of the greatest pagodas in Vietnam that you should visit on Tet holiday. There are so many people visiting Bai Dinh Pagoda on Tet holiday as the pagoda contains a lot of beautiful temples including Tam The Temple, Phap Chu Temple, Quan Am Temple, Bao Thap, Bell Tower and a lot of Buddhist statues displayed in the pagoda. Furthermore, you also can take a visit to Trang An Ecotourism Complex to visit caves and grottos in this place. It absolutely will give you an unforgettable and impressive memories during the trip.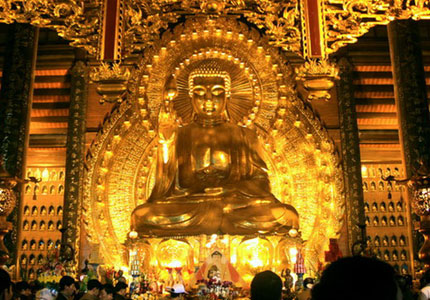 Do not hesitate to take a visit to beautiful landscapes in Vietnam while enjoying Vietnamese Tet holiday. It will contribute to make your holiday more interesting and unforgettable. We are counting down for Tet holiday and let's make your holiday special in your way.