Published: 09:30 Saturday - July 30, 2016
Known as one of the most beautiful bridges in Hue in particular and in Vietnam in general, Trang Tien Bridge is the witness of history of the country passing the periods of the war. Tourists traveling to Hue do not miss the chance to visit and admire the beauty of the bridge.
Trang Tien Bridge joins north and south of Perfume River in Hue. The north side of the bridge belongs to Phu Hoa District and the south belongs to Phu Hoi District, right in the center of hue city in Vietnam. Trang Tien Bridge was made of bamboo crossing over Perfume River. The bridge was designed and built following Eiffel Construction Company and Gustave Eiffel was the one who designed it.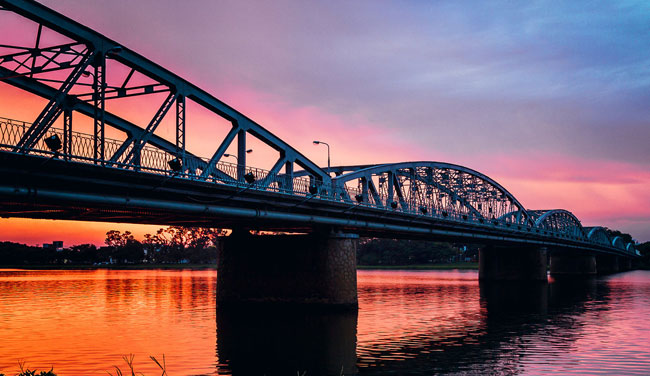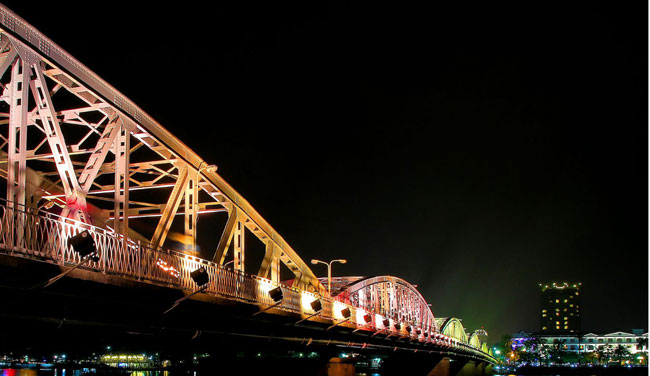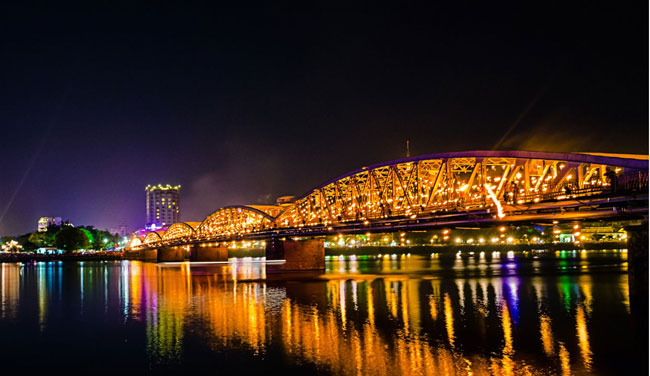 It was built of concrete, steel and finished in 1899. The former name of Trang Tien Bridge was Thanh Thai and its total coast was 400 million dong. After Thanh Thai King was exiled to Réunion Island, the French governor in Vietnam changed the name of Trang Tien Bridge to Clémenceau. In 1945, the bridge was named Nguyen Hoang. In 1906, the bridge was renovated with it's the length being 401.10 meter and the width being  6.20 meter.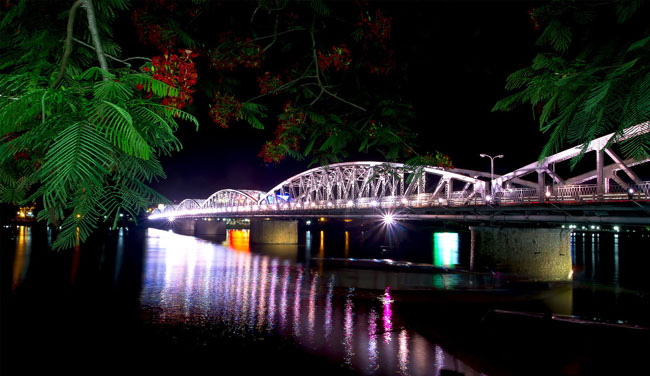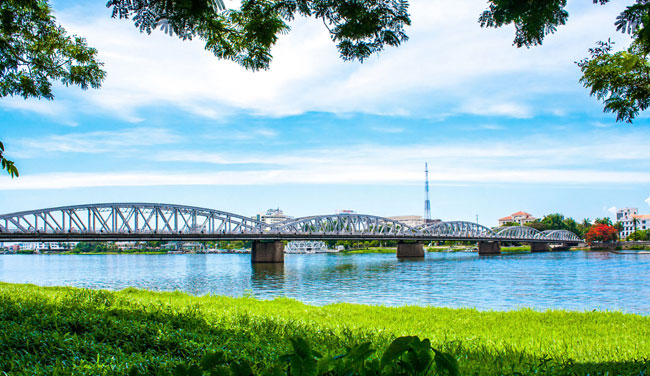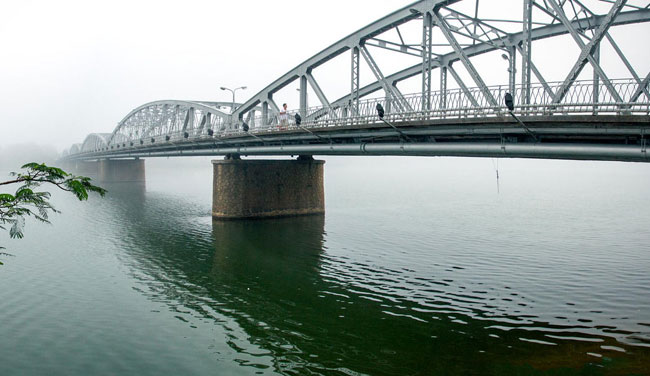 Standing in the bridge and feeling the gentle and romantic atmosphere are the most wonderful things that you should not miss to enjoy.