Published: 09:30 Saturday - July 30, 2016
Known as one of the most beautiful bridges in Hue in particular and in Vietnam in general, Trang Tien Bridge is the witness of history of the country passing the periods of the war. Tourists traveling to Hue do not miss the chance to visit and admire the beauty of the bridge.
Trang Tien Bridge joins north and south of Perfume River in Hue. The north side of the bridge belongs to Phu Hoa District and the south belongs to Phu Hoi District, right in the center of hue city in Vietnam. Trang Tien Bridge was made of bamboo crossing over Perfume River. The bridge was designed and built following Eiffel Construction Company and Gustave Eiffel was the one who designed it.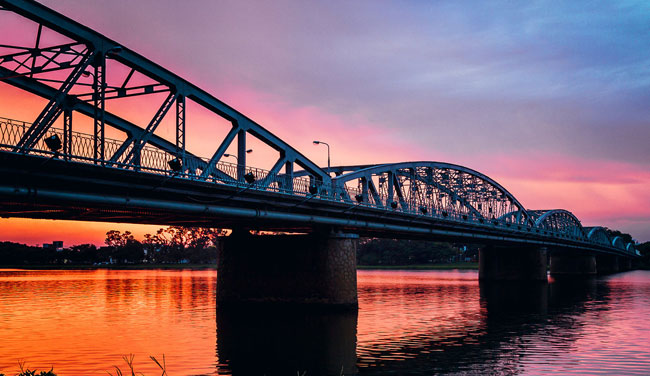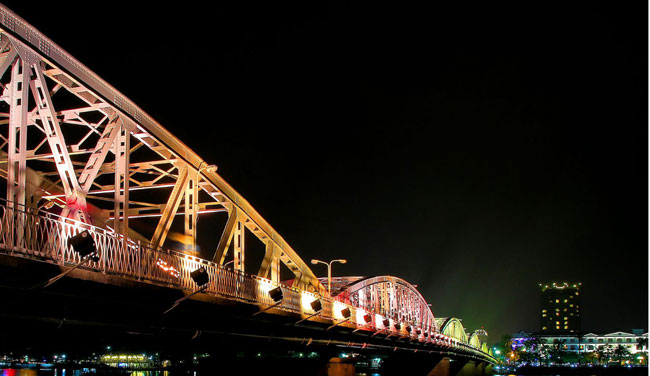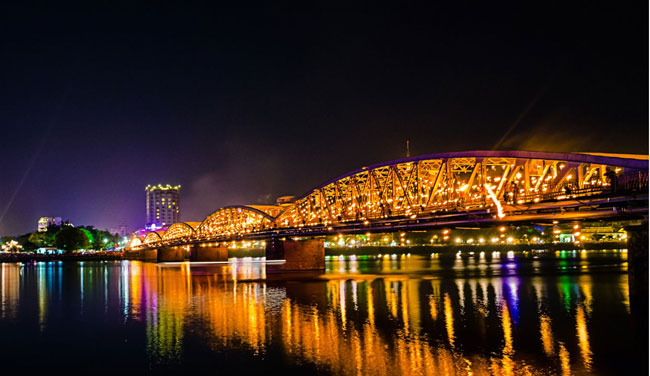 It was built of concrete, steel and finished in 1899. The former name of Trang Tien Bridge was Thanh Thai and its total coast was 400 million dong. After Thanh Thai King was exiled to Réunion Island, the French governor in Vietnam changed the name of Trang Tien Bridge to Clémenceau. In 1945, the bridge was named Nguyen Hoang. In 1906, the bridge was renovated with it's the length being 401.10 meter and the width being  6.20 meter.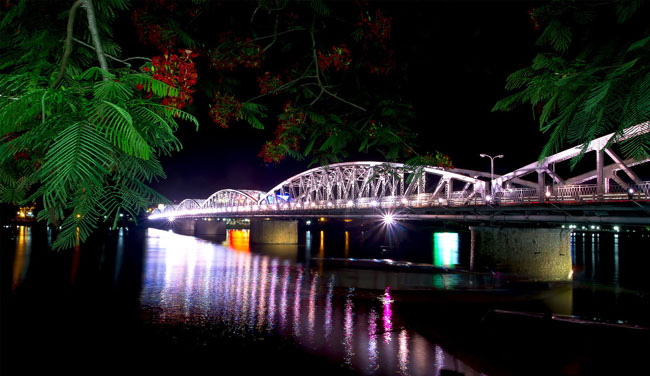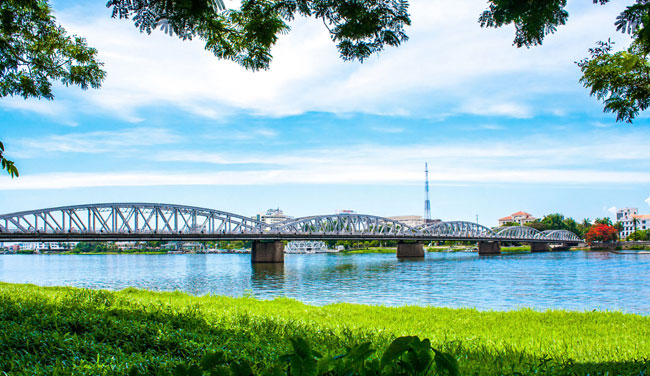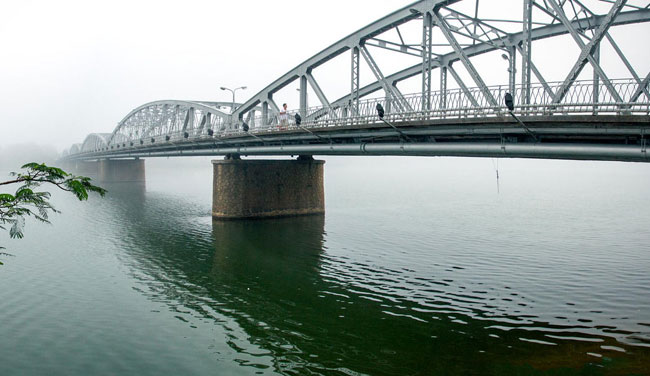 Standing in the bridge and feeling the gentle and romantic atmosphere are the most wonderful things that you should not miss to enjoy.
To prepare for your trip, it is important to research the various types of trips to Vietnam. This will help you have the best travel experience possible. Such research enables you to choose a tour that aligns with your interests and budget. There are various types of tours available, ranging from historical and cultural sightseeing to nature exploration or gastronomic adventures, so you should consider your own preferences and select a suitable tour.
Additionally, gaining a thorough understanding of the costs associated with traveling in Vietnam is crucial to plan your finances effectively. This includes expenses for accommodations, meals, entrance fees, and other activities. You should assess the average prices for services and tourism products at the destinations you intend to visit to get an overall idea of the costs involved.
Furthermore, it's essential to gather information about other aspects such as the weather, local culture, customs, and safety regulations when traveling in Vietnam. This helps you mentally prepare and avoid unnecessary hassles during your trip.
In summary, conducting research and obtaining information in advance about tour options, travel costs in Vietnam, and other relevant details will contribute to a more enjoyable and hassle-free travel experience.