Published: 15:46 Wednesday - July 27, 2016
Vietnamese Silk Painting is one of the long lasting traditional arts in Vietnam, China and Japan. It is the special and unique art that almost of its work is implemented on the canvas. There have been many beautiful and impressive paintings made by artists which illustrate famous people of the country such as: Nguyen Trai, Trinh Dinh Kien, Phan Huy Can, Phan Huy Ich, Phan Huy Vinh.
Vietnamese Silk Painting originates from painting and drawing on the home made rice paper. Nguyen Phan Chanh was the one who explored the modern Vietnamese silk painting. The paintings of the artist bring the features and symbol of Vietnam as well as meet the painting requirements of the country. The paintings were made of simple, gentle, delicate colors and soft stratus along with suitable spaces.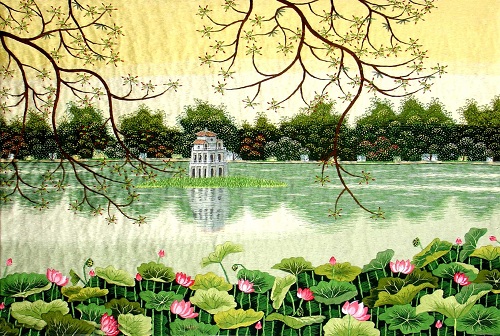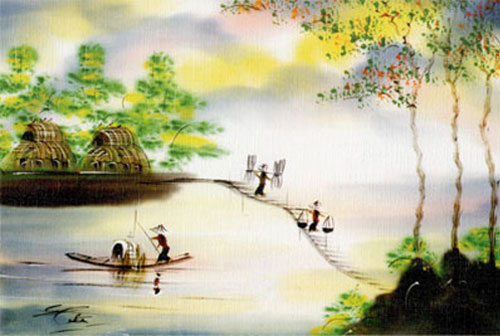 Vietnamese silk painting emphasizes softness, elegance and it carries a flexibility of style. Artists found the unique way to make the paintings which are different from other types of arts. Artists use the silk canvas directly on the background of the painting. A completed painting is the combination between delicate color and silk background making the harmony with the nature. The delicate white color found in the sky, water, human portrait, is the color of silk.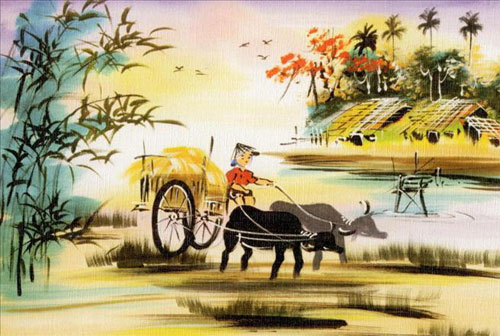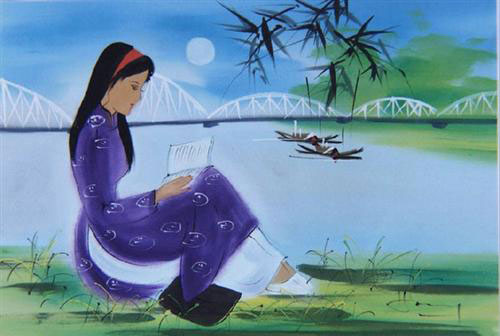 The most important things that artists need to choose carefully that is silk canvas and color. Silk canvas can be weaved manually or by loom and it needs to make the soft and easy action. The color is often water color, dye or ink. Besides it, artists have to follow the technique when drawing a painting.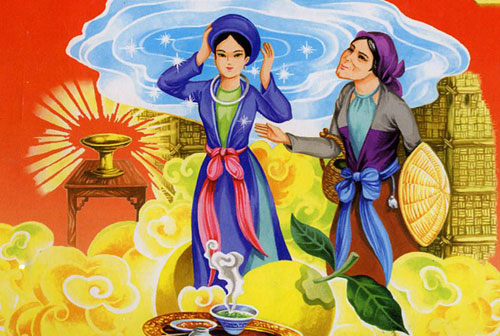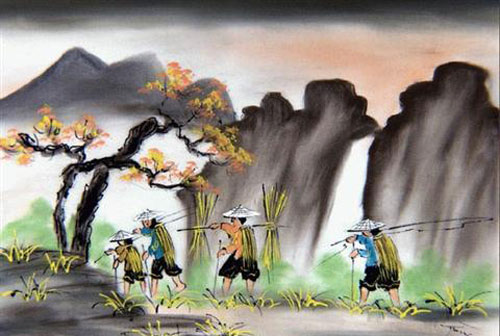 There are some famous artists of silk painting such as: Nguyen Phan Chanh, Mai Chung Thu, Le Tho, Le Thi Luu, Nguyen Thu, Banh Thuc Long, Vu Giang Huong, Le Kim My, Tran Thanh Ngoc. Those are who help preserve the traditional art of Vietnam and promote Vietnamese silk painting.