Published: 15:40 Monday - August 06, 2012
Worked completely by hand, each embroidery painting is intricately stitched using select strands of silk or cotton thread in coordinated colors and hues reflective of the scene being depicted.
Viewed from a distance, our Vietnamese silk "embroidery paintings" are often easily mistaken for the handiwork of an artist's brush magically blending raw color into a timeless masterpiece. But up close, the eye feasts on the intricate density of thousands of silk strands exquisitely embroidered on cloth in such a way that the detail in the hand work rivals the detail of the imagery itself. 
In face, you must hold the embroidery in your hands, feel its weight, to properly understand that thousands of tiny hand-stitches can blend together to form such authentic art.
For each embroidery artist, thread is their paint, the needle is their brush. With extraordinary patience, the artist  selects carefully each thread they use, and in several cases may incorporate up to 500 different types and colors of thread into each piece of art.
The paintings can take from three weeks to several months to complete, and require that the artist be not only a highly-skilled needle artist, but have the "eye"and artistic talent to accurately render the scene before them.
By means of comparison,  the work of embroidery painting is more difficult than any other form of embroidery, requires much more patience than either sculpting or traditional painting do. And only in Vietnam will you find this particular embroidery technique.
Hand embroidery holds a unique place in Vietnam's cultural history. Along with cooking and sewing, it is one of the most popular extra-curricular activities in which young high-school girls engage.
Since the 1960's, hand embroidery painting in Vietnam has been raised to the level of an art, and many male and female are all embroidery artists. Look in on our gallery of pictures.
Embroidery paintings from World Threads are guaranteed to brighten up any home, and certainly that you will enjoy the unique and artistic value of these masterpieces.
These are some photos of Embroidery paintings: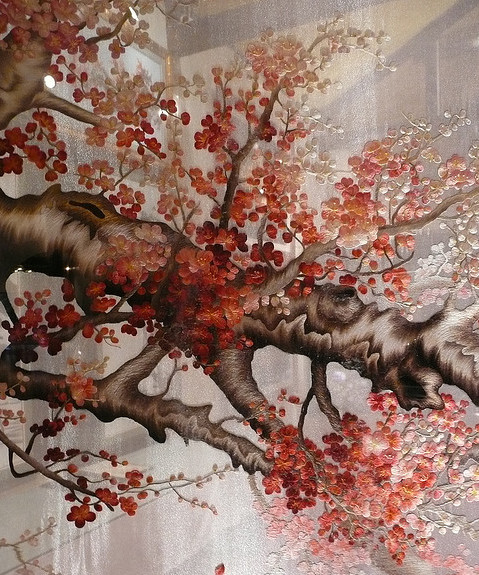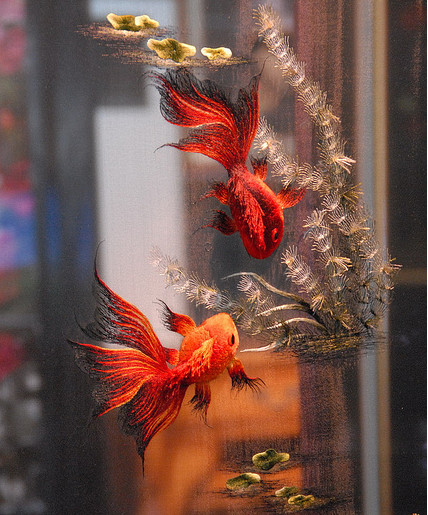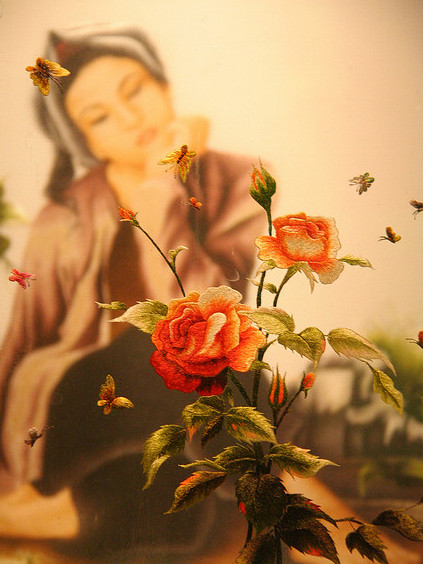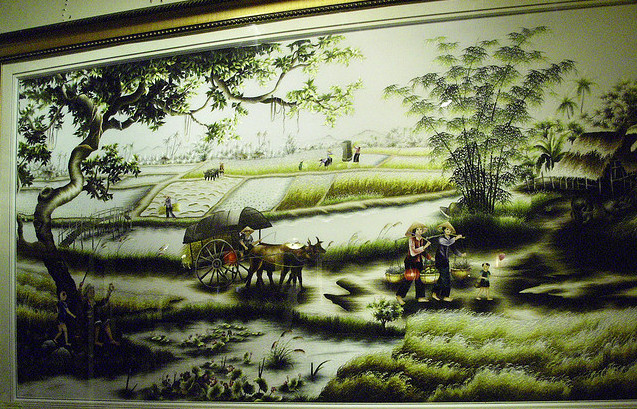 HT
(Collected)