Published: 09:30 Monday - July 25, 2016
Lam Kinh festival is one of the most traditional and typical festivals in Thanh Hoa which was attach to the name and career of the hero Le Loi.
Lam Kinh festival is closely linked with the later Le Dynasty which was founded by Le Thai To (Le Loi). Lam Kinh festival takes place annually in three days 21, 22, 23 of the eighth lunar month at the historical national heritage of Lam Kinh (Tho Xuan district).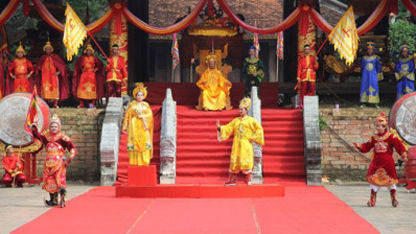 The festival was first held one year after the death of Le Thai To emperor on 22 of the 8th lunar month 1433 in order to honor and commemorate the Le dynasty and its heroes. After the initial period of Le dynasty, the country underwent a lot of conflicts and rebellions, Lam Kinh palace was destroyed, the festival therefore gradually faded into oblivion until 1995 when it was brought back to life and has been held monumentally every year since then.
Lam Kinh festival today bears its cultural tradition mixed with new features of a modern festival reflecting various historical, human cultural values which creates its own distinctive attraction.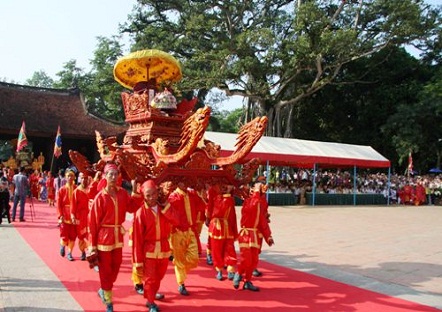 A variety of traditional activities and historical features of Le dynasty can easily be seen during the time of the festival. Visitors attending the festival can have a chance to experience many of its traditional performances of local people such as Xuan Pha, Chieng, Sanh Ngo, Chuoc dancing, Dong Anh and Ma river folk songs, Gong performance, sword dancing, Con throwing, traditional archery, wrestling and many traditional theatrical operas….
Various kinds of ancient items and relics of Le dynasty are on display during the festival together with a wide range of local specialties such as Tu Tru black glutinous rice cake; Phu Quang sweetened cake and the traditional spring roll of Tho Xuan.