Published: 09:49 Friday - July 29, 2016
The Western Vietnam is home to many bird gardens which are considered as a symbol of the Western Vietnam. The beautiful picture of the thousands storks' wings flying to home attracts many domestic and foreign tourists. Tan Long stork Garden is one of the most well-known bird gardens in the Western Vietnam.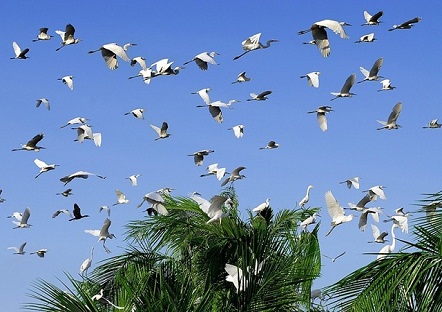 Tan Long Stork Garden is belonging to Long Binh Commune, Nga Nam District, Soc Trang Province.
This place has become a bird garden for nearly 30 years with thousands of storks living in bamboo trees, coconut trees familiar to Mr. Huynh Van Muoi family.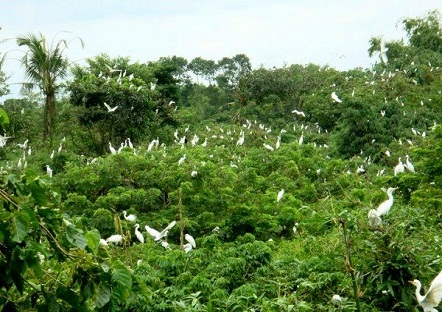 The owner erects an observing tower with more than 10 metres high for tourists to contemplate storks in his garden with an area of 1.5 hectares.
The storks here include such varieties as white heron, nga stork, lbis, cormorant etc.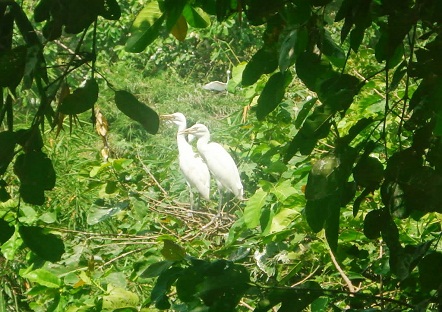 In addition to bird-watching activities, you can also enjoy the traditional music performance and dishes of Southern Vietnam in Tan Long Stork Garden. This family-based ecological reserve can be ideally combined with a visit to Nga Nam Floating market, as morning trip or lunch stop.