Published: 15:07 Monday - June 25, 2012
The Đong Son culture is a prehistoric Iron age culture that was centered at the Red River Valley of northern Vietnam. The culture also flourished in other parts of Southeast Asia, including the Indo-Malayan Archipelago from about 1000 BC to 1 BC.
The Dong Son people were skilled at cultivating rice, keeping buffaloes and pigs, fishing and sailing with long dug-out canoes. They also were skilled bronze casters, as can be seen in the famous Dong Son drums, which have been found widely in Southeast Asia and southern China.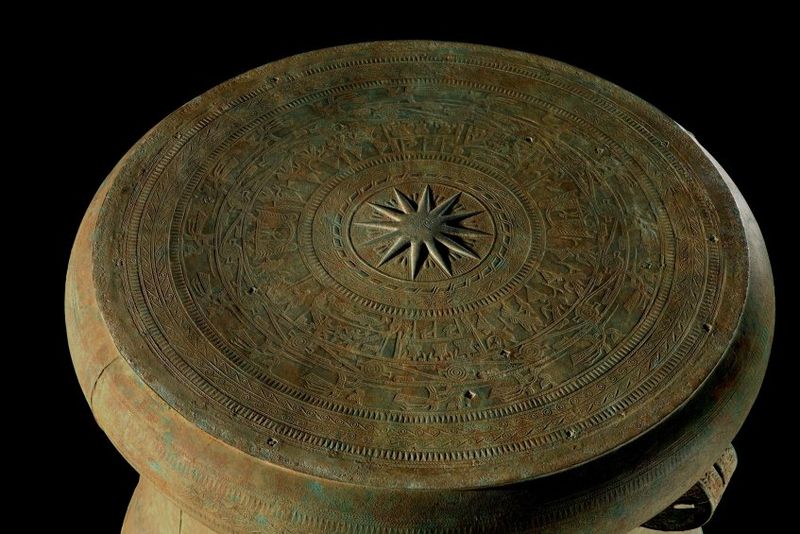 Bronze Drum

Image on the Ngoc Lu bronze drum's surfaceThe Dong Son culture is connected to the Tibeto-Burman culture, the Dai culture in Yunnan and Laos, the Mon-Khmer cultures and the culture associated with the Plain of Jars in Laos. Similar artifacts have been found in Cambodia along the Mekong River dating back to the 4th millennium B.C. Dong Son influence is seen throughout South-East Asia, from the moko drum of Alor, Indonesia (suspected of originating with Dong Son bronze drums) to the design of keris knife.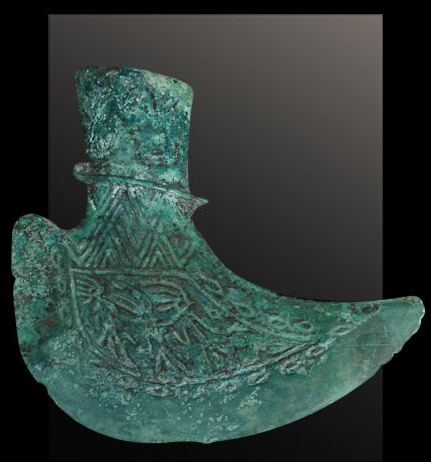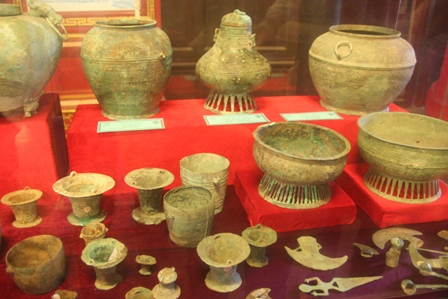 Find of Dong Son type drumThe Dong Son culture is a Bronze age culture including all of southeast Asia and into the Indo-Malaya Archipelago from about 1000 to 1 BC. Centered on the Red River Valley of Vietnam, the Dong Son were sophisticated agriculturalists, raising rice and buffalo. Dong Son probably arose from local Neolithic cultures, such as Phung Nguyen and Dong Dau phases. Dong Son is identified with the Van Lang ruling dynasty, the first ruling dynasty of Vietnam. By the second century BC, impacts from the Han Dynasty in China were being felt and according to historic records, the Dong Son were absorbed into the Han Dynasty territory.


Source: http://www.vietvisiontravel.com