Published: 13:54 Monday - June 25, 2012
The Central Sector of the Imperial Citadel of Thang Long -- Hanoi, located in the heart of the capital of Viet Nam, is the most important and best-preserved part of the ancient Imperial Citadel of Thang Long.
The Thang Long Imperial Citadel was built in the 11th century by the Vietnamese Ly Dynasty, marking the independence of the Đại Việt. Built on the remains of a Chinese fortress dating from the 7th century, on drained land reclaimed from the Red River Delta in Hanoi (Capital of Viet Nam).  It was the centre of regional political power for almost thirteen centuries without interruption.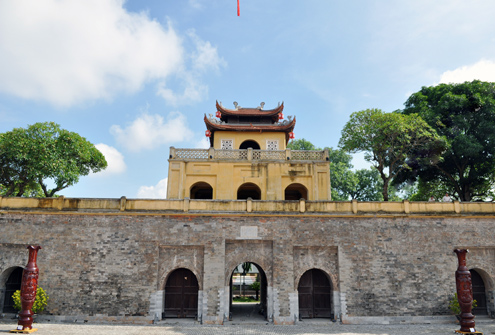 The buildings of the Imperial Citadel and the remains in the 18 Hoang Diêu Archaeological Site reflect a unique South-East Asian culture specific to the lower Red River Valley, at the crossroads of influences coming from China in the north and the ancient Kingdom of Champa in the south.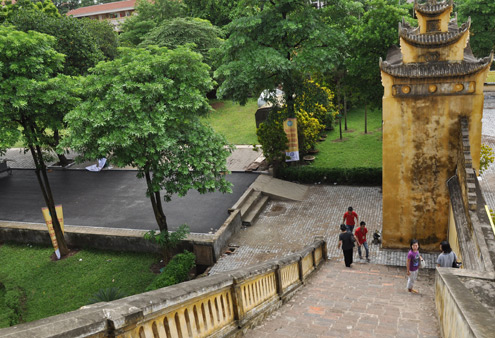 The Imperial Citadel of Thang Long at Hanoi, with its political function and symbolic role, is directly associated with numerous and important cultural and historical events, and leading artistic expressions and moral, philosophical, and religious ideas.  The succession of these events marks the formative and development process of an independent nation over more than a thousand years, including the colonial period and the two contemporary Wars of Independence and reunification of Viet Nam. 
Source: http://whc.unesco.org