Published: 09:03 Monday - June 25, 2012
My Son is perhaps the longest inhabited archaeological site in Indochina, but a large majority of its architecture was destroyed by US carpet bombing during a single week of the Vietnam War.
Located near the village of Duy Phu, Duy Xuyen district, Quang Nam province in Central Vietnam, 69 km southwest of Da Nang. The My Son temples are in a valley roughly 2km wide that is surrounded by two mountain ranges.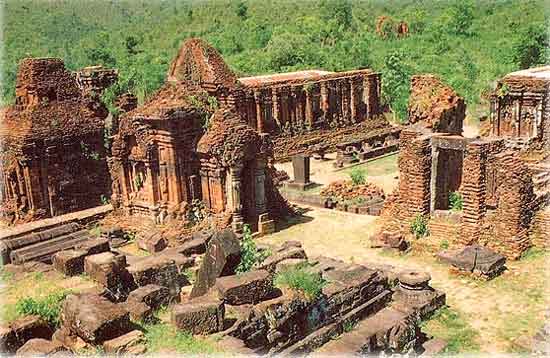 From the 4th to the 14th century AD, My Son valley was a site of religious ceremony for kings of the ruling dynasties of Champa, as well as a burial place for Cham royalty and national heroes. Closely associated with the nearby Cham cities of Indrapura (Đồng Dương) and Simhapura (Trà Kiệu). At one time, the site consists of over 70 temples as well as numerous stele bearing historically important inscriptions in Sanskrit and Cham.
The My Son temple complex regarded one of the foremost Hindu temple complexes in Southeast Asia, is the foremost heritage site of this nature in Viet Nam. It is compared with other historical temple complexes in Southeast Asia such as: Borobudur of Java inIndonesia, Angkor  Wat of Cambodia, Bagan of Myanmar and Ayutthaya of Thailand. In 1999, My Son has been recognized by UNESCOas a world heritage site.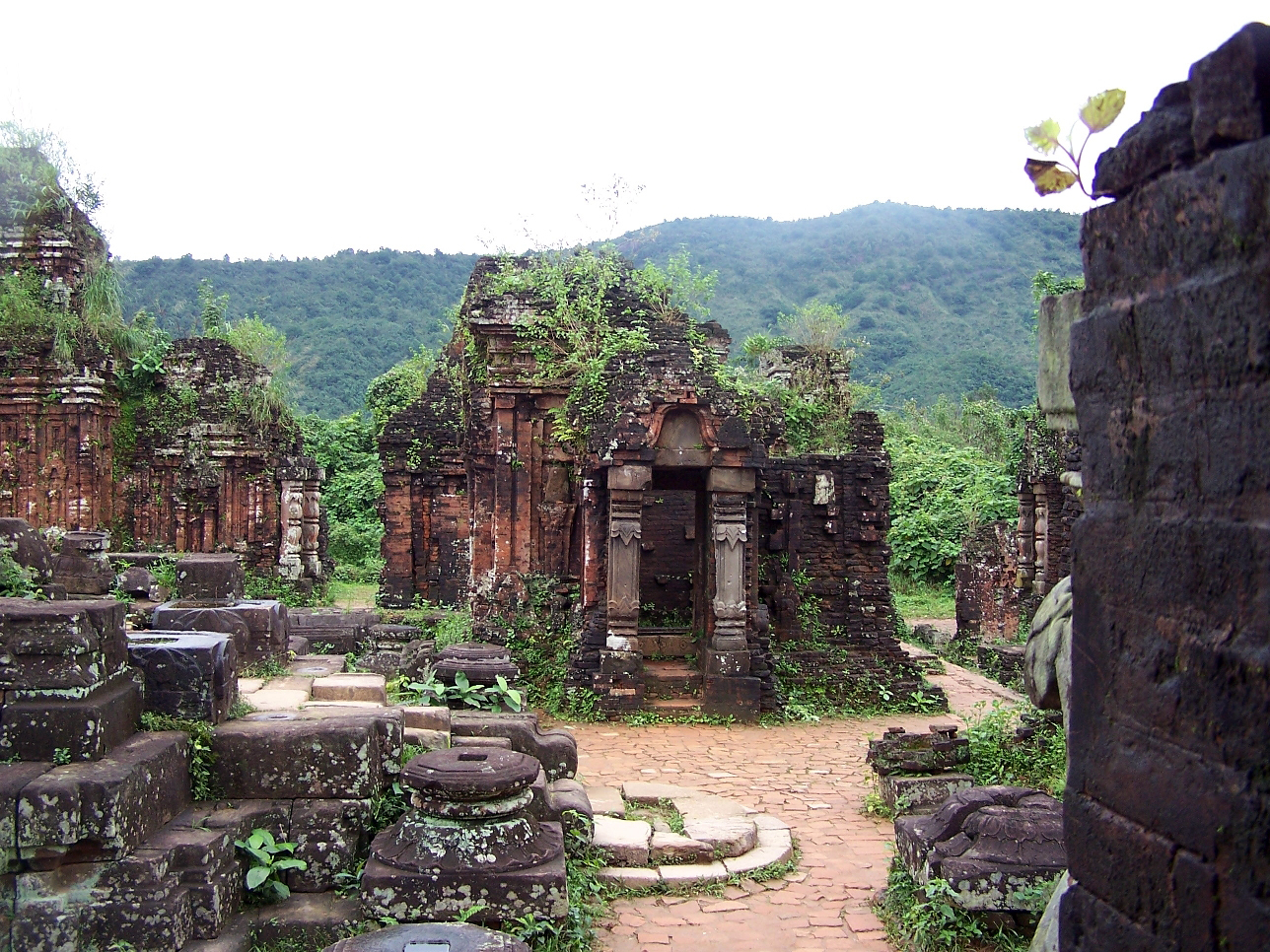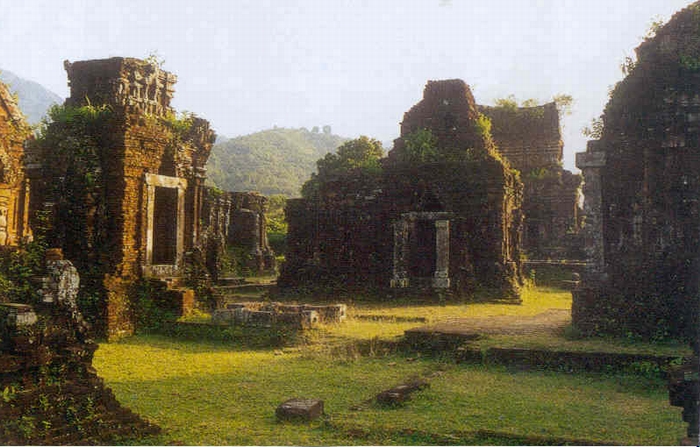 Most of the temples at My Son were made of red brick, and only one (the temple labelled "B1") was made of stone. Even the decorative carvings on the Cham temples were cut directly onto the bricks themselves, rather than onto sandstone slabs inserted into brick walls as is observable for example in the 9th century Cambodian temple of Bakong.
Today, the construction techniques used by the Cham builders are not completely understood. One thing that have not been completely resolved include issues about the firing of the bricks, the mortar between the bricks, and decorative carvings found on the bricks.
Source: Internet