Published: 16:54 Friday - June 22, 2012
Ha Long Bay is one of the world's natural wonders and is the most beautiful tourist destination of Vietnam. Ha Long Bay features more than one thousand awesome limestone karsts and islands of various sizes and shapes along the 120-km coastline of Bai Chay Beach.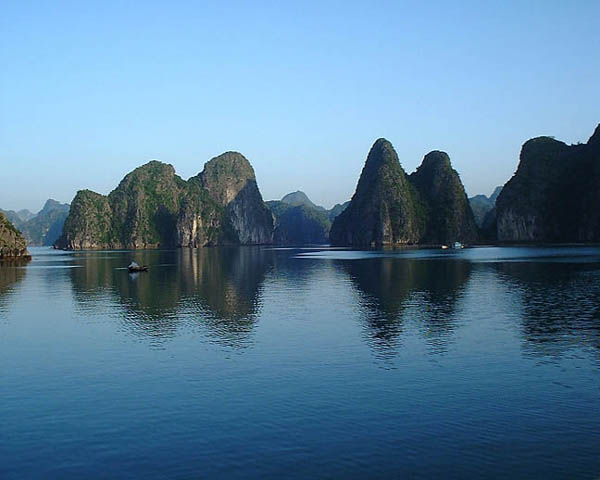 About Ha Long Bay
Ha Long Bay has been declared as world heritage by UNESCO. It is a body of water of about 1,500 sq. kilometers in the northern part of Vietnam with a long coastline of 120 kilometers. Ha Long bay is known for its high terrestrial biodiversity. It features over 1000 beautiful limestone karsts and islands of different shapes and sizes. The bay is one of the seven natural wonders of the world.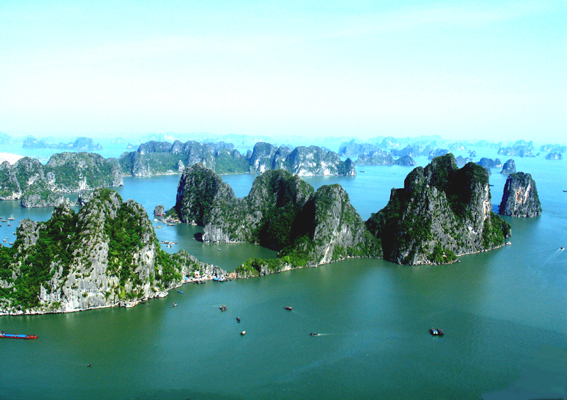 How to reach Ha Long Bay
Travelers generally visit the place on pre-purchased tours from Hanoi. The best way to reach Ha Long is renting a car from Hanoi airport. You can also take a tourist open bus. Bus service is also available.
Sites to visit during your tour to Ha Long Bay
Ha Long has become one of the most popular and sought after holiday destination of Vietnam. Foreign tourists come to this bay to explore its stunning natural scenic beauty. Get a ticket from the department of Ha Long Bay management. They give 2 choices;
You should visit Su Tu Bien Islet on the route to Thien Cung Grotto and Dau Go Cave.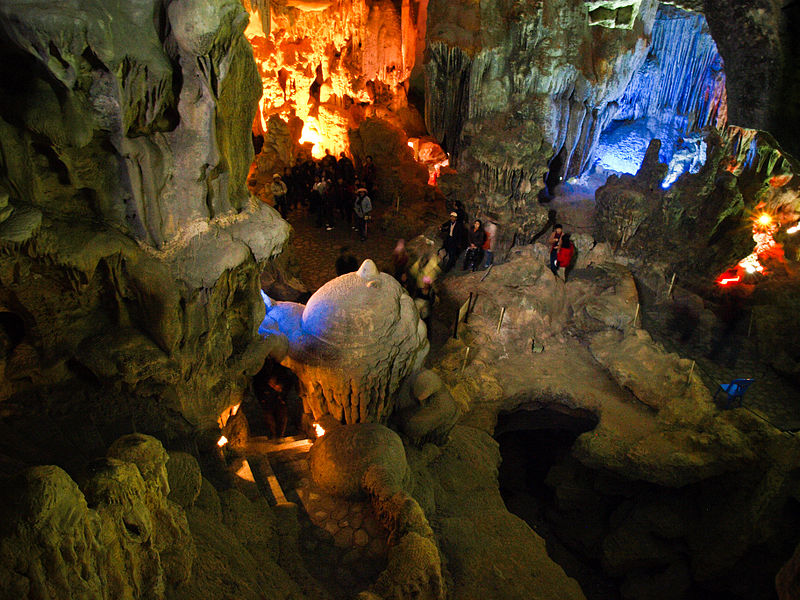 Thien cung grotto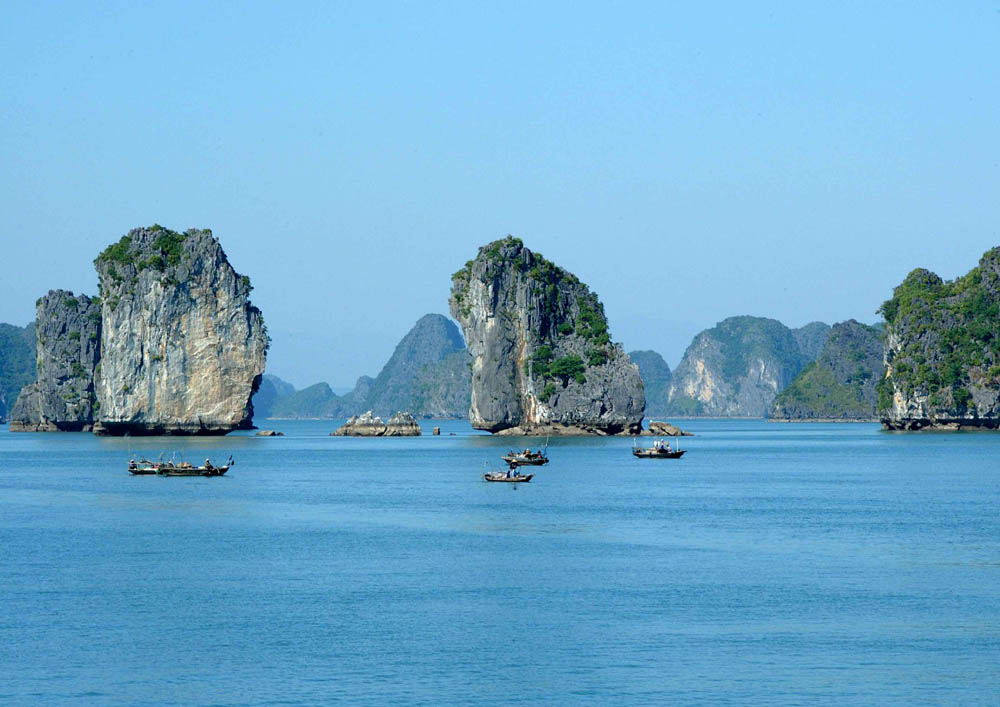 Su Tu Bien Islet 

Things that you must not miss at Ha Long Bay
You must not miss visiting caves, island stopovers, bike riding amongst paddy fields, swimming, climbing Titov Mountain. Don't forget to taste the flavor of local dishes, seafood including mussels, shrimp and su fish, and rice dishes.
Thing to remember
Here are three things which you should keep in mind while traveling to Ha Long Bay.
Hire English speaking guide for one-day tour to Ha Long
Don't forget to keep your own bottle of water, if you are on the boat
Don't forget to buy your trip cancellation insurance, because if you cancel your trip, you can get your money back. Online car insurance companies usually sell trip cancellation insurance. You can buy yours from any of them.
If you are a passionate traveler, you will enjoin exploring the gorgeous bay. It is a must-see for every Vietnam tourist.
Source: http://www.halongbay.gov.vn/