Published: 11:30 Monday - June 25, 2012
Hoi An old town with colorful lanterned nights, with cristinely old plain houses and special mysterious cultural elements, and with the etiquette & culturally hospitable and friendly people are warmly welcoming you.
Located 30 kilometers south of My Khe beach, in Quang Nam province (Viet Nam), Hoi An ancient town is an Eastern oriental classic captivation. With the strategic location on the banks of the great river, with one seaside border (East), it used to be one of the major trading centers in Southeast Asia during the 16th century due to the early western trader occupying period.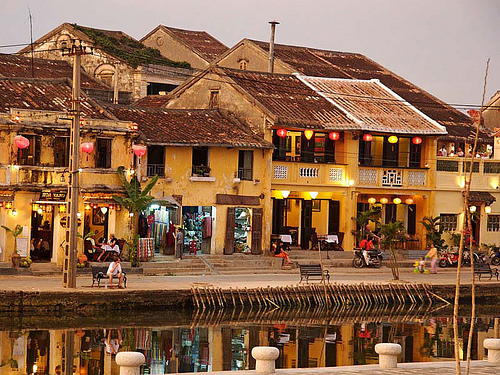 Due to Hoi An is an old Town, its places of interest are lot of  historically classical meaning and image. Hoi An symbol, the most popular remnant is the Japanese Covered Bridge (Chua Cau or Lai Vien Kieu), on the west end of Tran Phu Street. The bridge was constructed in the early 1600's by the Japanese community.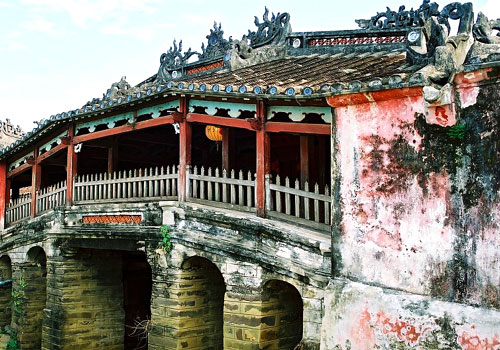 Lai Vien Kieu
Travelers should spend time on visiting Quan Cong Temple, Musium of Culture… Many ancient style - oriented architects come here to have a direct look into the ancient houses of the town, among which are Phung Hung House, just west of the Japanese Bridge, Quan Thang House, or Tan Ky House. The design of the houses show how local architecture incorporated Japanese and Chinese influences. Cantonese Assembly Hall (Quang Dong), has a calm courtyard with ornate statuary.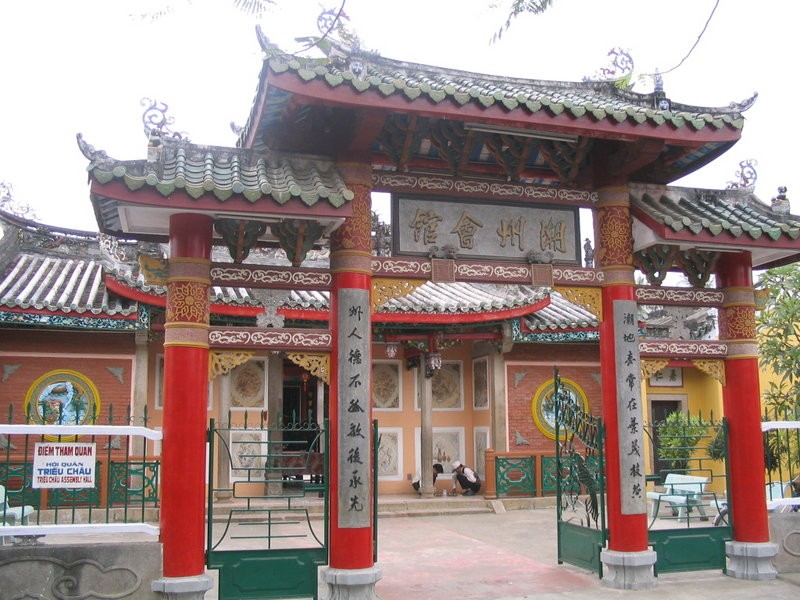 You could take a peek at the half-hidden back yard and its kitschy pastel dragon statues. Hokien (Fujian) Meeting Hall (Phuc Kien) and Chinese All-Community Meeting Hall (Trieu Chau), are also spanning the block. If you are Buddhist, there are many pagodas to visit. Ong Pagoda, Quan Am Phat Tu Minh Huong Pagoda, etc. are premium places to get in.
Today, Hoi An is well known as a shopping paradise that attracts tourists towards its wonderful souvenirs, handicrafts, antique pieces, silk materials and art paintings, and so on.
Nowdays, in Hoi An the trade is almost entirely tourism-related, although the town retains its traditional market, and other glimpses of Vietnamese life are visible at almost every turn. The influx of tourists has translated into a good range of decent accommodation to suit most tastes and budgets, from simple guesthouses to fully-fledged five-star resorts on the banks of the river or on the beach itself (located a short distance from town).
Likewise, dining in this coastal town is a pleasure, with some of the best seafood in Vietnam offered at very reasonable prices. The last few years has seen the arrival of some excellent new restaurants and bars, situated along the riverfront, and 1 street back on Nguyen Thai Hoc. As the tourist numbers increased so did the number of shops selling art, jewellery, lacquer, ceramics, etc – and of course Hoi An's famous tailor shops.
If you arrive to Hoi An at afternoon, we recommend you try walking around for the town night. There may be many interesting things waiting for you here, lanterns, clothes shop, Hoian calligraphy, night foods. Especially, try to visit Hoi An on the night of the full moon – the town is lit up with thousands of lanterns, locals dress up in traditional costume, and music and dance shows are performed throughout the old town..
Source: http://www.seawonderhotel.com.vn