Published: 11:30 Saturday - June 23, 2012
Located in Gio Mai Commune, Gio Linh District, Quang Tri Province, Vietnam, Mai Xá village is not only famous for its historical relic but also possessed of traditional fondness for learning on over the world.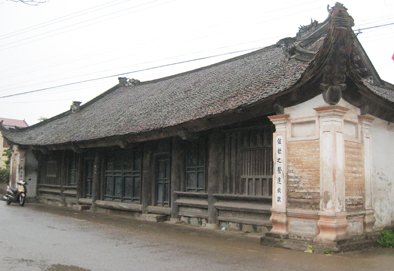 Mai Xa Chanh Communal House has built a about five centuries, by ancient architecture, type the chest Central Central, length 12 m, width 8.2 m. Above the roof is decorated home unicorn, the phoenix bird art covered with plaster and porcelain pieces to pair... Front door mounted system designed wooden "lowering the upper room.
Previous projects have money to build a peace room 5m long, 3m high, is mounted between the words "Dragon", "Horse" porcelain flowers. Average room has 4 outer square head, each surface is 60cm. Square on the head-mounted lantern square, each side high 80 cm. Within the family is divided into two parts.
The previous section for the holidays or meetings, cultural activities. This place has carved and two pairs of parallel sentences are intricate carvings, great place to praise home located a series of three mild meet and create conditions for people converge and build a life of no warmth. The following section is a place and put incense altar.
Today, Mai Xa is still preserved many traditional, more festivals and a rich diversity of cultural values and traditions of community like high: "chạp mả", Assembly boat racing, international revenue, and down co, and for rails, bridges and fishing...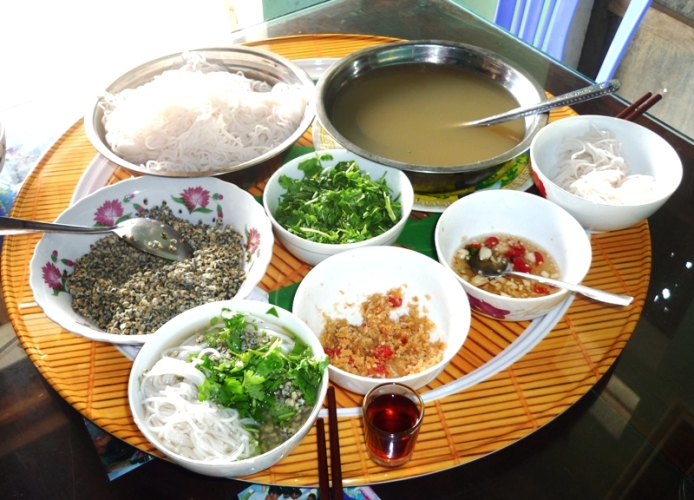 Mai Xá's bún hến                                                                                                                 
Mai Xá's bún hến is the most famous noodle dish appointment which is a dish is made from small clam, a specialty dish of the village. Small clam brackish water species, living in concentrated Thach Han River.
Beside of small clam noodles, học cake is a specialty of the village. This is the type of bread made from new types of plastic sticky fragrant, often only be made on New Year. At first, people roasted sticky rice mixed with sugar provide complete, ginger and peanuts, for the wood frame (size about 12 x 30 cm) and use small wood close to the wheel hard to make.
                                                                                                                                                                                                                                 Source: Internet