Published: 08:33 Saturday - August 20, 2016
Tam island is one of the most 29 beautiful islands in the world. And it is a place that tourist should not miss when traveling to Nha Trang.
Tam Island is located about 7km to the east of Nha Trang City; it takes about 7 minutes to travel by speedboat or 25 minutes by ship. The reason behind the name "Hòn Tằm" is that, at the ancient times, this island is shaped like a green worm located in the middle of the sea, head back the East.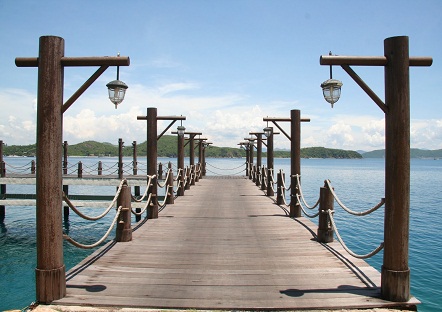 Tam Island has not only the beauty of an island but also the lush tropical forest which is the shelter for thousands of sea birds. Visitors can freely stroll around the seaside, relax or discover green forests with biodiversity. Around the rock ranges, thousands type of fish along with colorful corals make travelers peaceful and exciting.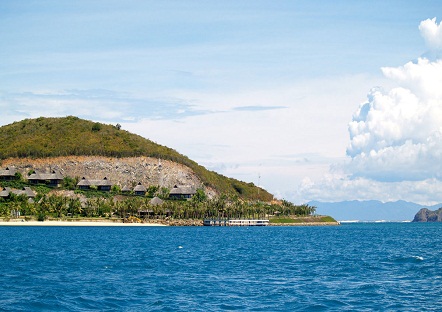 Thus, this island is a wonderful spot of health improvement and recreation. Tam Island has all the natural elements, including forests and coasts creating beautiful beaches, plus with the man-made elements, which are establishments having harmony with the nature and facilities serving the needs of tourists, such as golf courses, resorts, and properly planned beaches. All of them creating very special features that attract a large number of tourists coming.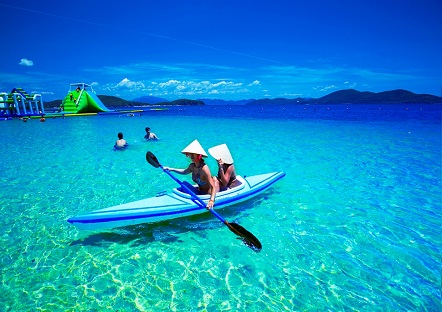 On the other hand, Tam Island also offers a lot of types of water sports like jet skiing, windsurfing, boating, parachute pulling, adventure diving. Other than that, travelers could enjoy camp-fire nights on this fascinating island. If you have not yet experienced those exciting, then do not hesitate to plan your trip right now.