Published: 16:25 Monday - August 08, 2016
Known as the place of heroic period of war, Bac Kan often attracts a lot of tourists every year. Coming to Bac Kan, visitors have many beautiful and stunning landscapes to visit and explore. While that, Pac Ngoi Village is one of the interesting spots that you should not miss to visit when visiting Bac Kan.
There are more than 40 traditional stilt houses locating on the slope of mountains surrounding Ba Be Lake and illustrating the beauty of the destination. Traditional stilt houses are the main attraction of Pac Ngoi Village. Tourists will have a chance to visit and admire traditional stilt houses' architecture. Let's come and experience the beauty of the stilt houses.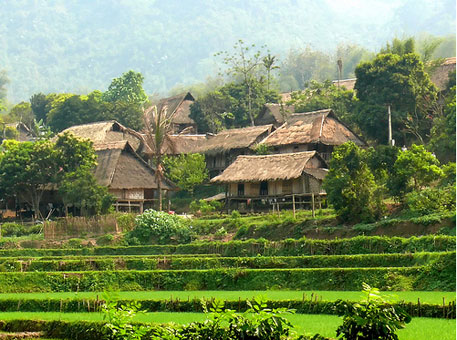 In addition, stilt houses are the symbol of cultural values of residents living in the village. They always attempt to preserve and maintain the stilt houses as it represents the value of Pac Ngoi village.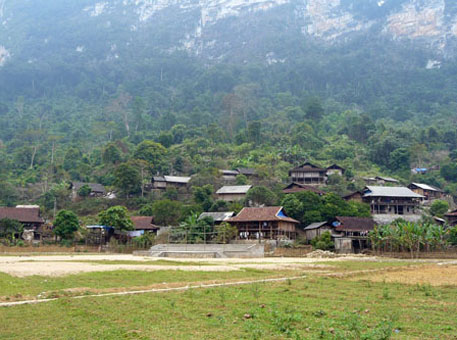 Visitors coming here will feel the peaceful and refresh atmosphere in the village. Visitors will not only visit a lot of stilt houses but also enjoy the Tay culture. Do not miss to enjoy special foods cooked by the residents living in the village as well as discover the tradition and culture of people living here. Pac Ngoi village absolutely will give tourists unforgettable experience and deep impression.